Non-Hybrid, Open Pollinated, and Non-GMO. 80-95% Germination.

Ask More on WhatsApp

Regular price

Rs. 89.00

Sale price

Rs. 59.00

Unit price

per

Sale

Sold out

Number of seeds in a packet: 20

Latest Germination Test: November, 2023

Germination Percentage: 92%

THIS PRODUCT IS PROUDLY MADE IN INDIA

View full details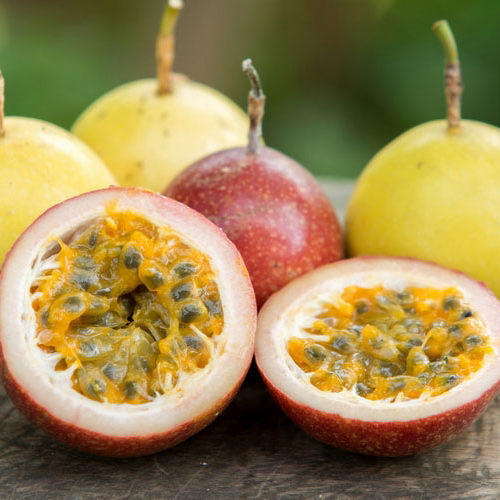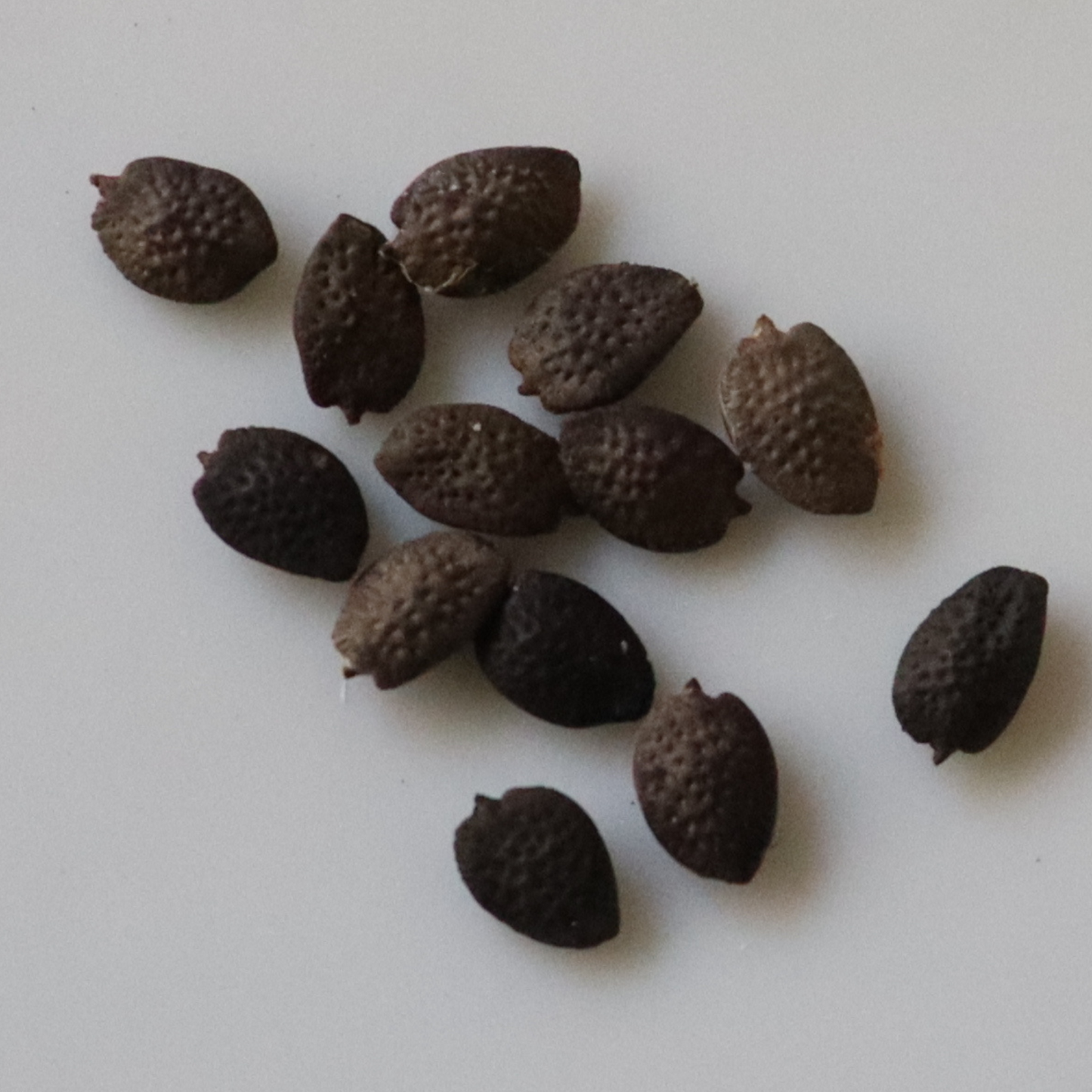 The passion fruit is a soft, berry-like, tropical fruit with a delectable, slightly tart flavor. The fruit is oblong and has tough skin. It has a yellow pulp with edible black seeds. At maturity (depending on the variety), the interior is soft to hard, juicy, and densely seeded. The most often consumed edible passion fruit is Grown worldwide, this fruit is egg-sized and filled with a deliciously tart, bright orange pulp. Passion fruit is a vigorous vine that can reach heights of over 20ft in a single year, particularly in the tropics. Passion fruit grows on a creeper vine that can wrap itself around almost any surface and cling to it in search of sunlight. However, do not be fooled by appearances; this fruit is commonly consumed throughout the world and has been for hundreds of years. There are over 500 varieties of passion fruit, each with its distinct appearance. They are usually yellow or dark purple and resemble grapefruit in form. The interior is densely packed with firm, juicy meat, and seeds. The fruit is juiced daily; it is often added to other juices to enhance the flavor and impart an exotic flavor.
Benefits/Uses of Passion Fruit
Until recently, the majority of people were unaware that the immune-stimulating properties were due to the effects of vitamin C, carotene, and cryptoxanthin.

The pulp and crunchy seeds of passion fruit contain 8% of the daily vitamin A requirement. It is essential for the maintenance of healthy eyes and cells, reproduction, and immunity.

Passion fruit provides calcium, magnesium, phosphorus, potassium, and folate to the body. These significantly benefit your kidneys, nerves, muscles, and heart rhythm.

Passion fruit is high in antioxidants, which are substances that assist the body in removing harmful free radicals.

Passion fruit is a low glycemic index (GI) tropical fruit. This ensures that it does not cause a significant rise in blood sugar following consumption, making it an excellent option for people with diabetes.

Passion fruit is high in magnesium, a vital mineral associated with reduced stress and anxiety.

Used to spice beverages, desserts, sauces, and a variety of other foods.

Passion fruit's anti-inflammatory properties help to soothe our skin.

Additionally, the fruit contains vitamin C. Vitamin C is a potent antioxidant that can neutralize free radicals and can help reduce the risk of cancer.

Passion fruit peel extract has anti-inflammatory properties. These can help alleviate the symptoms of osteoarthritis.
Specifications of passion Fruit red and yellow seeds
| | |
| --- | --- |
| Common Name | passion fruit |
| Sunlight | Full Sun |
| Water | Water deeply once a week |
| Temperature | between 68 to 82 degrees |
| Soil | pH levels of 6.5 to 7.5. |
| Fertilizer | Potassium  rich fertiliser |
| Germination | 10-20 days |
| Harvest Season | 70 to 80 days |
| No.  of seeds | 20 |
Planting and Care for Passion Fruit red and yellow Seeds
Sowing Passion Fruit Seeds
Maintain a few seeds from big, delicious passion fruit. Gently wash the seed to remove any pulp and pat dry with a paper towel.

Fresh seed is more viable (has a greater chance of growing) than older seed. The best time to plant seeds is in the spring or early summer, but older, dried seeds will take months to germinate, if they germinate at all.

Within 10 to 20 days of seed planting, the plant should germinate.

Fill the grow bag halfway with an equal mixture of vermicompost, topsoil, and coarse sand. Fill the container 4 inches (10 cm) to the brim with this mixture.

Additionally, you may wish to experiment with organic rotten manure, leaf mold, or other green plant waste.

If the soil is particularly thick, you can add a handful of coarse sand to lighten it.

Take note of the soil's pH as well. The pH of the solution should be between 6.5 and 7.5. Add ground dolomite or farm lime to the soil if it is too acidic.

Every year, add compost to your soil to keep it well-adjusted.

To keep your soil well-drained, incorporate organic matter or sand.

Water the seeds immediately after planting. Moisten but do not drench the surface.

After planting the seeds, all that is needed is an occasional sprinkle of water when the soil's surface dries out.
Growing passion fruit red and yellow seeds
When the seedlings reach a height of 8–10 inches (20–25 cm), they are ready for transplantation into a permanent position in your garden or to continue growing in large-sized grow bags.

When roots have formed, transplant your seedling. If your cuttings are kept in the proper conditions, they should develop new roots within a few weeks. At this stage, they are mature enough to be regarded as existing seedlings and may be transplanted into a permanent garden space.

Additionally, the vines need room to ascend and spread. Ideally, you can look for pre-installed climbing structures, such as a creeper net.

Improve the soil. Passion fruit needs light, deep soil that is rich in organic matter.

Well-watered. After planting, water the seedlings gently with a watering can or garden hose. Maintain moist soil, but avoid muddy puddles, as this will indicate that you have given more water than the soil will absorb and drain.
Harvesting passion fruit red and yellow seeds
It may take about a year and a year and a half for your plant to bear fruit, but once it does, you can harvest and eat it.

Typically, when mature passion fruit is ready for consumption, they fall from the vine. Although the drop does not harm the fruit, you should collect it within a couple of days of it falling to ensure the best quality.

If your variety does not drop its fruit, simply pluck each one when the skin begins to wrinkle.
Precautions while growing passion fruit red and yellow seeds
Due to the high nutritional and water requirements of passion fruit plants, the enriched soil often becomes a target for unwanted weeds. You must eliminate as many of these nearby weeds as possible to avoid diverting resources away from the passion fruit plant.

You should avoid using insecticides until the early stages of a pest problem are identified.

When pesticides are necessary, opt for organic alternatives, as chemical pesticides can contaminate the fruit and render it unfit for consumption.

Passion fruit vines are susceptible to rot and viral infections.
Common Problems affecting passion fruit red and yellow
Seedlings may be attacked by snails and slugs. With a few pellets of iron-based snails and slug bait, protect the small plants. Other pests such as grasshoppers and passion vine hoppers should be checked on the leaves. Any that are discovered should be squashed. Additionally, cover seedlings at night if possums are present. Aphids, vine girders, and coleopteran beetle larvae are the most severe pest problems. Aphids are usually prevented by scattering red pepper across the base of the plant or spraying them with a concentrated stream of water from your hose.
Eliminate vine girders by combining an organic insecticide such as neem cakes with water. Distribute this solution evenly around the base of the main stem to eliminate damaged vines. To eradicate beetle larvae, apply a systemic insecticide before the plant flowering. There are a few diseases that you can attempt to avoid. When you notice symptoms of plant disease, you must also take steps to eradicate it and prevent the disease from spreading.
No. of Passion Fruit Red and Yellow Seeds - 20
Free delivery above ₹499

More you buy, more you save! 24 Hour dispatch and 5-7 days delivery.

Easy Returns

Changed your mind about the purchase? We are just a text/call away.

Quick and Friendly Support

Our helpful and courteous staff can help you via chat or phone.

Secure Payments

All transactions done on Seed2Plant are encrypted and safe.