Non-Hybrid, Open Pollinated, and Non-GMO. 80-95% Germination.

Ask More on WhatsApp

Regular price

Rs. 100.00

Sale price

Rs. 59.00

Unit price

per

Sale

Sold out

Number of seeds in a packet: 500+

Latest Germination Test: November, 2023

Germination Percentage: 91%

THIS PRODUCT IS PROUDLY MADE IN INDIA

View full details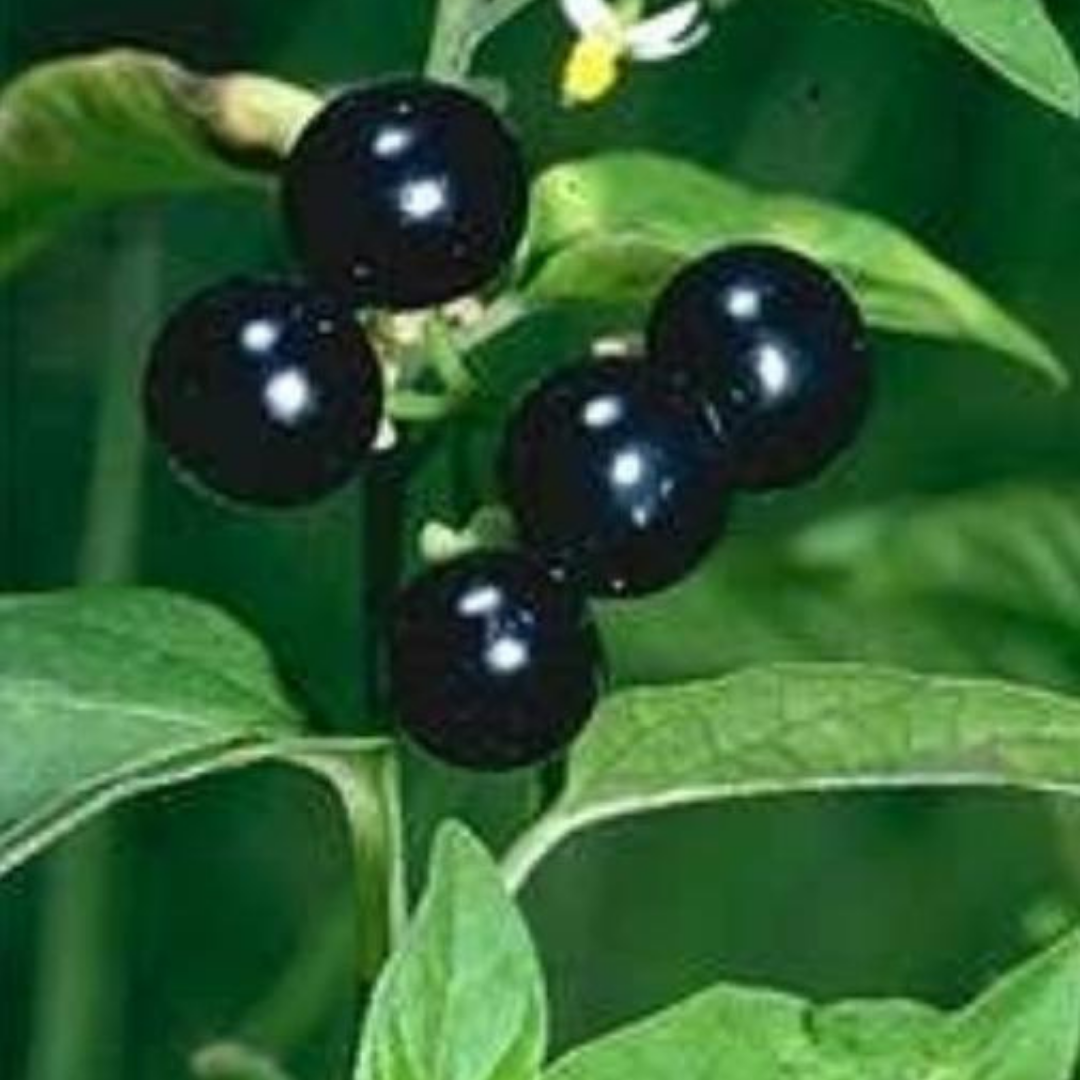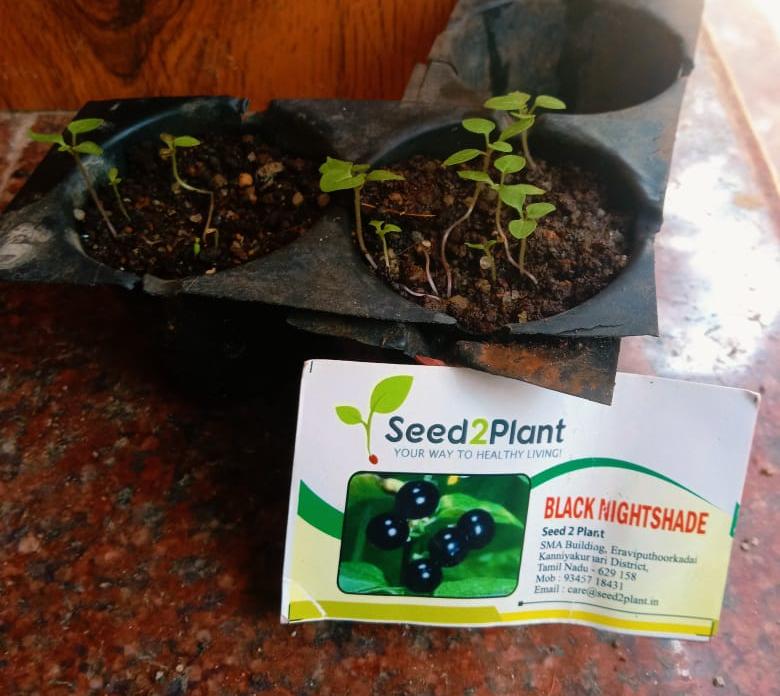 Black nightshade is a little plant that grows to a height of approximately one metre and produces fruits known as manathakkali keerai or wonder cherry or sun berry. It spreads throughout the area and is widely utilized for a variety of medical uses in many parts of the world. The stems and branches of the plants are extremely delicate and uniformly dispersed throughout the area. The plant is oval or egg-shaped, with white, cream, or violet flowers. The plant's fruit, or cherry, is black when unripe and turns blue or black when mature. It is a curative agent and a vital component of Indian medicine. These leaves help to balance the soreness, aggravation, and excitement. The plant's fruit makes wonderful appetizers.
Benefits/Uses of Black Nightshade Spinach
Manathakkali keerai, or Black Nightshade, contains an abundance of antioxidants.

Manathakkali can be consumed to prevent cancer since it contains solamargine, solasonine, solanine, and solasodine.

Scientific research has established that the manathakkali plant is the greatest natural remedy for people with diabetes.

Regular ingestion of manathakkali will result in significant pain and inflammation relief.

Curing ulcers is one of the important health benefits of manathakkali keerai or black nightshade.

Individuals who suffer from mouth and stomach ulcers should eat manathakkali on a daily basis.
Specifications of Black Nightshade Spinach seeds
Common Name

Black Nightshade spinach, Manathakkali

Sunlight

Requires full sunlight in winter and partial sunlight in summer

Water

Watered periodically as and when required weekly or fortnightly

Temperature

Warm temperature

Soil

Well-drained soil

High organic matter content

Fertilizer

Fertilized with high organic matter

Germination

4-7 days

Harvest Season

45-60 days

pH

5.5 – 6.6

No. of seeds

500+
Planting and care for Black Nightshade Spinach seeds
Sowing Black Nightshade Spinach seeds
As is the case with most green vegetables, Black Nightshade is a heavy feeder and thrives on soils with a high organic matter content.

Apply dried and powdered cow dung manure and compost as organic fertilizers to improve the soil before seeding.
In spinach grow bag, create a soil bed.

Now sow the seeds and thoroughly mix them into the soil. To ensure consistent dispersion, mix the seed in a 1:15 or 1:20 ratio with the soil or sand, depending.

Sufficient irrigation is necessary for healthy growth.

To conserve moisture, the soil should be mulched.
Growing Black Nightshade Spinach
Between 4 and 7 days are required for seed germination to occur.

After 30 days, thin seedlings to a spacing of 15 cm.

Irrigate sandy soil three times per week, sandy loam twice per week, clay loam and loam soils once per week, respectively.
Harvesting Black Nightshade Spinach
The maturity period is 60 days following direct seeding in the field.

The most common method of harvesting is to pluck leaves on a regular basis (multiple harvesting), twice a week.

After 15 days, prune the plant's growing point to promote branching; then, two weeks later, begin plucking the young shoots and harvest every 1 to 2 weeks for 3 to 4 months.

If the plant is being grown for seed, harvest the fruit when it becomes black/purple in colour.

Another technique is once-over harvesting, which involves uprooting the entire plant.

The method of plucking dictates the duration of harvesting. Regular flower removal ensures a longer harvesting season.
Precautions while growing Black Nightshade Spinach
Common Problems affecting Black Nightshade Spinach plants and solutions
Nitrogen is a critical nutrient that the plant needs in quite significant amounts. It is recommended to use Azospirillum Nitrogen Fixing Bio Fertilizer.
On the plant, shoot borers, mealy bugs, leaf Webbers, and miners have been observed. These pests can be controlled by spraying mild insecticides such as bio pest controllers on sucking and biting pests. Additionally, root-knot nematode, wilting, and mosaic diseases can affect the plant. Sanitation of grow bags, crop rotation, and plant residue burning are all encouraged.
No. of Black Nightshade Spinach Seeds - 500+
Ordered 2 packets of nightshade, got the delivery very promptly and the packing was great. The seeds were planted and are germinating now. Thanks Seed2plant.
Free delivery above ₹499

More you buy, more you save! 24 Hour dispatch and 5-7 days delivery.

Easy Returns

Changed your mind about the purchase? We are just a text/call away.

Quick and Friendly Support

Our helpful and courteous staff can help you via chat or phone.

Secure Payments

All transactions done on Seed2Plant are encrypted and safe.