Clean coco peat block to improve soil aeration and moisture retention
Ask More on WhatsApp
Regular price
Rs. 1,485.00
Regular price
Rs. 1,800.00
Sale price
Rs. 1,485.00
Unit price
per
Sale
Sold out
THIS PRODUCT IS PROUDLY MADE IN INDIA
View full details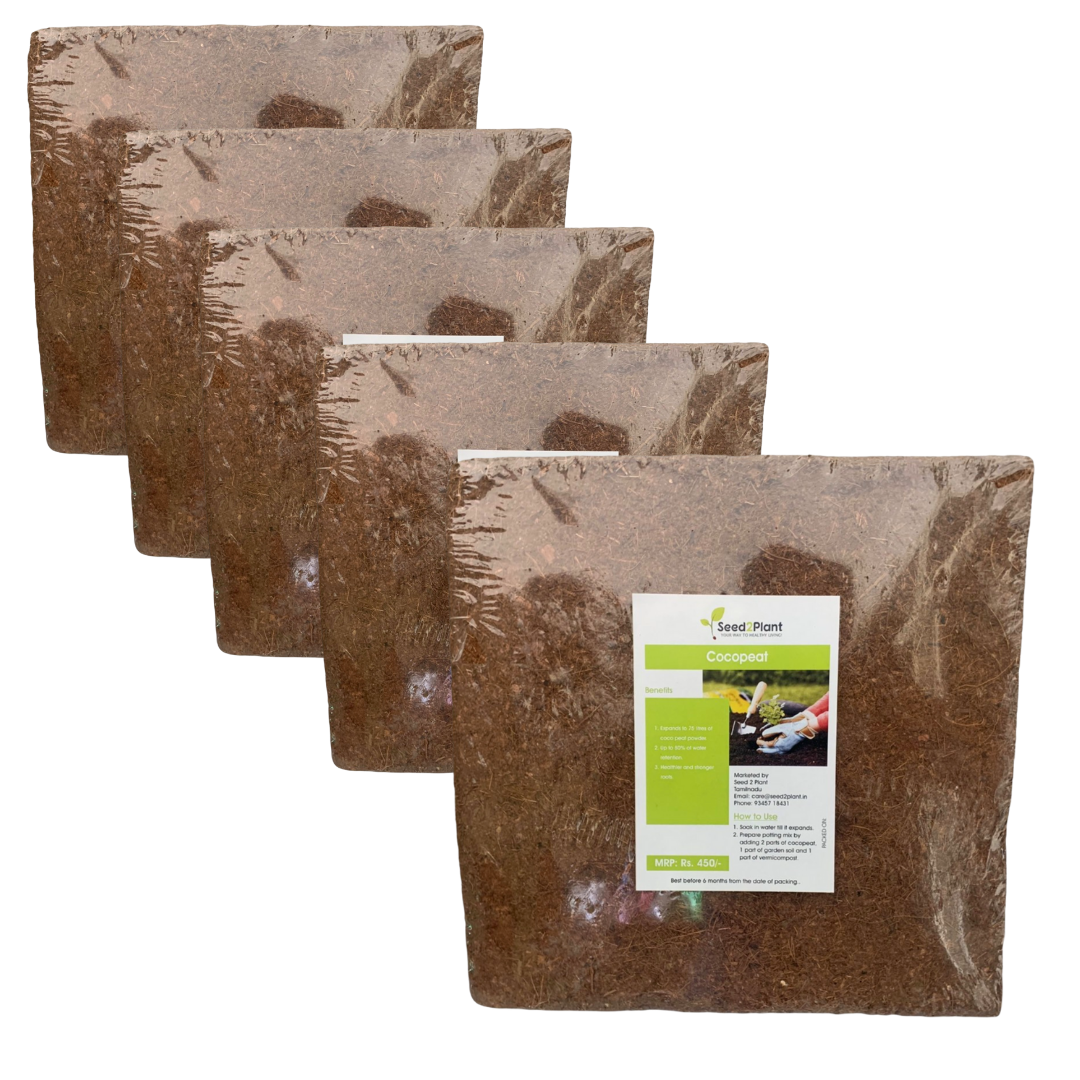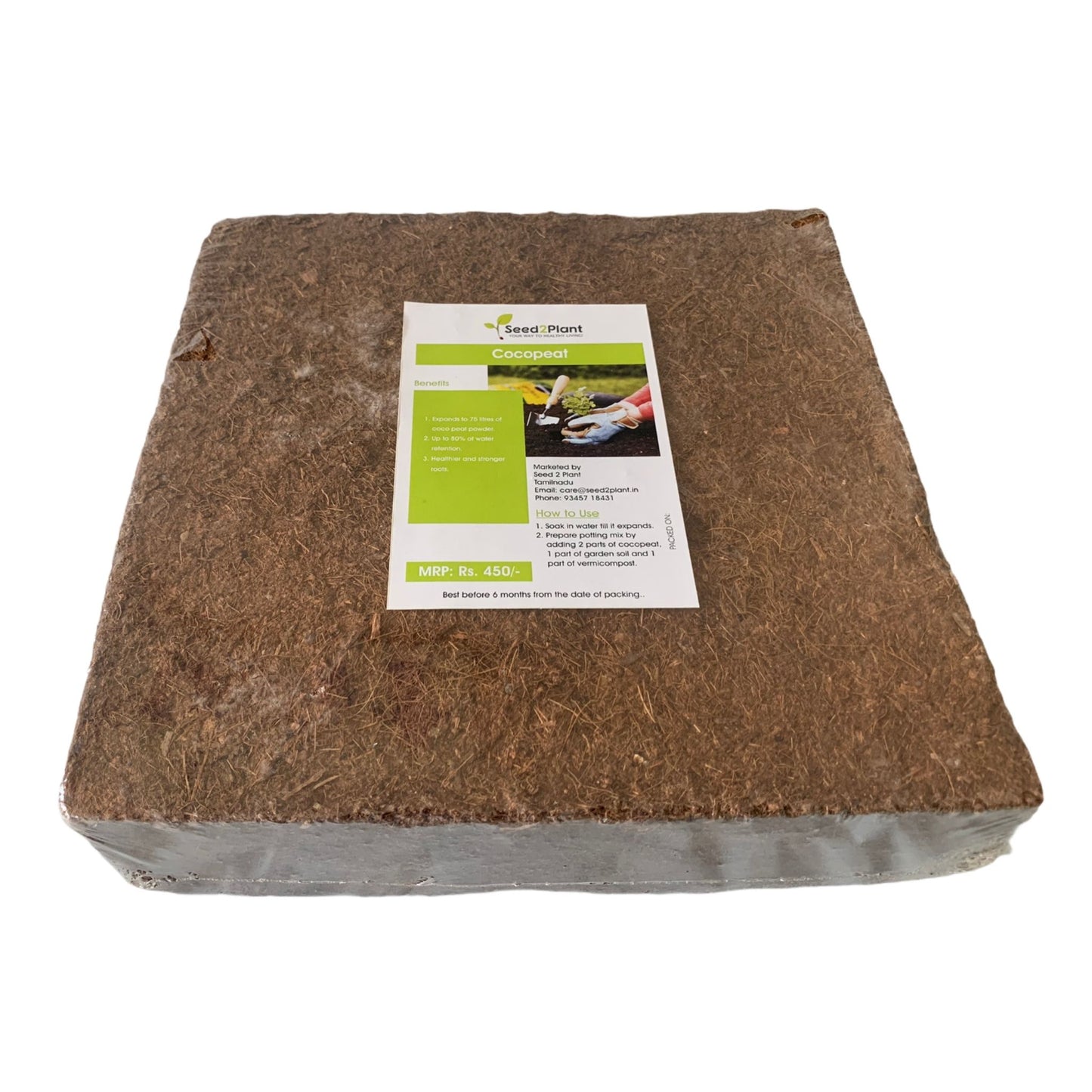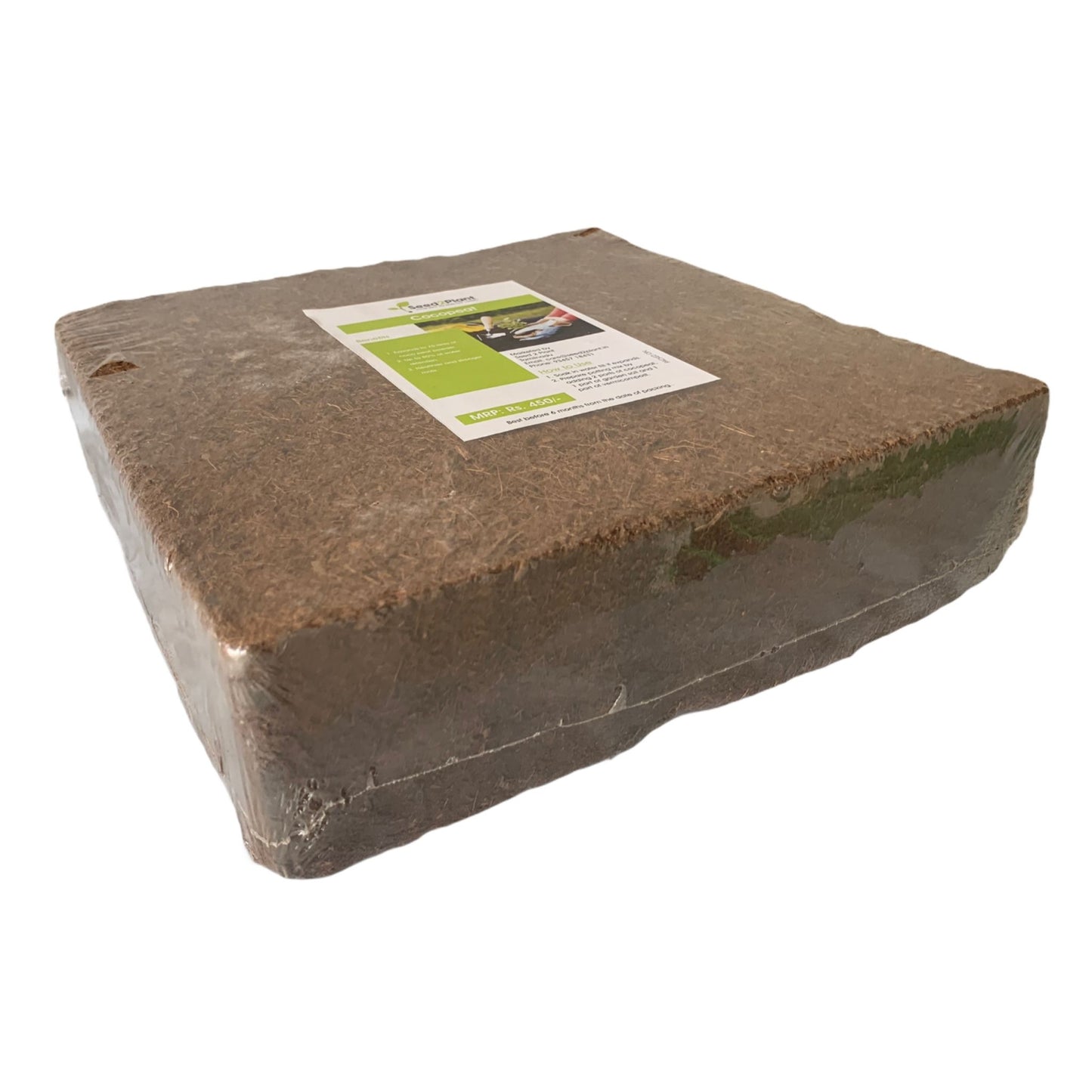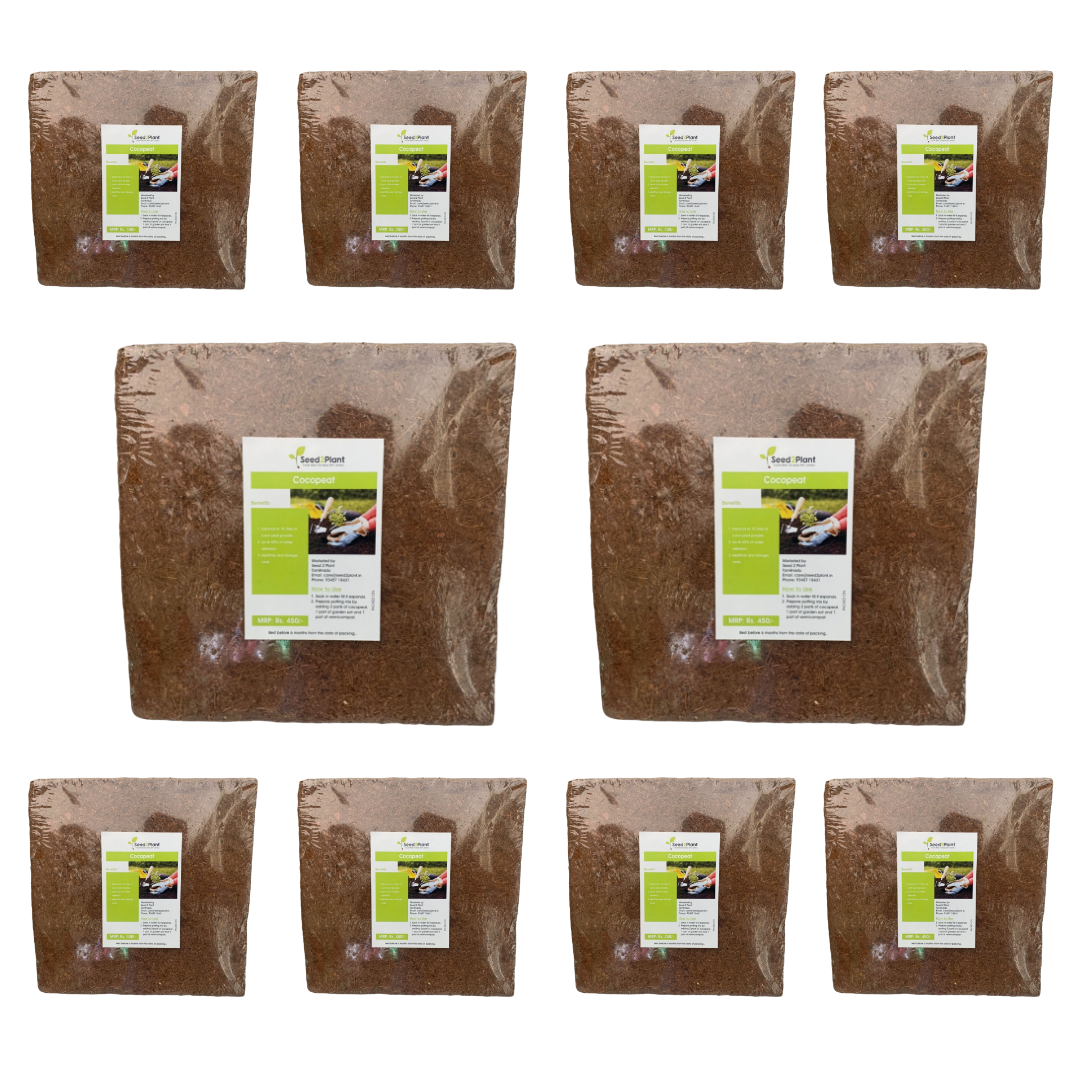 Provides

good aeration

to the roots and helps in healthy root development.

Retains moisture

and releases water slowly to the plant roots.

It is naturally

anti-fungal

and fights against soil-borne diseases affecting roots.

Being made from coconut husk, coco peat is

environmentally friendly

.

An essential part of soilless potting mix that promotes e

arly and healthy root development

. 
What is coco peat?
Coco peat is made from coconut husk and is used as a multi-purpose growth medium for all types of plants. In the process, the fibrous coconut husk (which is usually wasted) is pre-washed, dried and sieved to remove impurities. Coco peat is an essential part of soilless potting mixes. Coco peat is also mixed with garden soil in landscape gardening to improve moisture retention. The oxygenation properties of the coco peat make it an excellent medium to promote root growth and development. It is also beneficial in landscape gardening as it prevents the growth of weeds and grasses. Coco peat gardening pots and hanging pots is a trending alternative to traditional pots, adding additional health and beauty to vertical gardens. 
Seed2Plant  premium quality coco peat is specially manufactured and tightly compressed without unnecessary dirt and gravel. 
Coco peat for Germination and root development
Germination in a coco peat medium is beneficial for the growth of healthy seedlings. The coco peat block expands when it's kept in water, holding more moisture and air making it an excellent alternative to traditional peat moss substrate. The air-filled expanded coco peat block will have high porosity providing proper space for air circulation, benefiting the roots.  
The primary functioning of coco peat is during germination. Nurseries germinate the seeds on a coco peat base. 
Must-have garden companion 
Each cocopeat block, when dipped in water for 15 minutes expands to become moist coco peat. The water holding capacity and the moisture retention capacity is more as compared to normal potting soil (could hold 1000 times more air than soil). 

Cocopeat is ideal for all types of potted plants and garden plants, herbs, shrubs, seeds and fruits plants. 

The water retention and air holding capacity together make coco peat an efficient drainage source for excess water. The extreme lightweight and simple usage make it a go-to garden companion. 

The peat being taken from coconut remains is naturally resistant to fungus and pests, preventing several types of root diseases. The coir is naturally anti-fungal and stimulates root growth, protecting against soilborne plant diseases like pythium and phytophthora.

The cocopeat is a must-have medium for seed germination. Mixing coco peat with gardening soil/ potting mix after the seedling transfer will provide beneficial effects for the plants, especially during the summer season when moisture retention is much needed. 
How to Use
Soak the coco peat in water for 15 minutes to obtain full volume. Mix the extracted coco peat with soil and fertilizers to obtain the best results. Save more than 30% when you buy a cocopeat in packs of 3, 5 or 10.

Premium quality Coco Peat - Sieved & Washed
Free delivery above ₹499

More you buy, more you save! 24 Hour dispatch and 5-7 days delivery.

Easy Returns

Changed your mind about the purchase? We are just a text/call away.

Quick and Friendly Support

Our helpful and courteous staff can help you via chat or phone.

Secure Payments

All transactions done on Seed2Plant are encrypted and safe.