Non-Hybrid, Open Pollinated, and Non-GMO. 80-95% Germination.

Ask More on WhatsApp

Regular price

Rs. 50.00

Sale price

Rs. 39.00

Unit price

per

Sale

Sold out

Number of seeds in a packet: 40+

Latest Germination Test: November, 2023

Germination Percentage: 93%

THIS PRODUCT IS PROUDLY MADE IN INDIA

View full details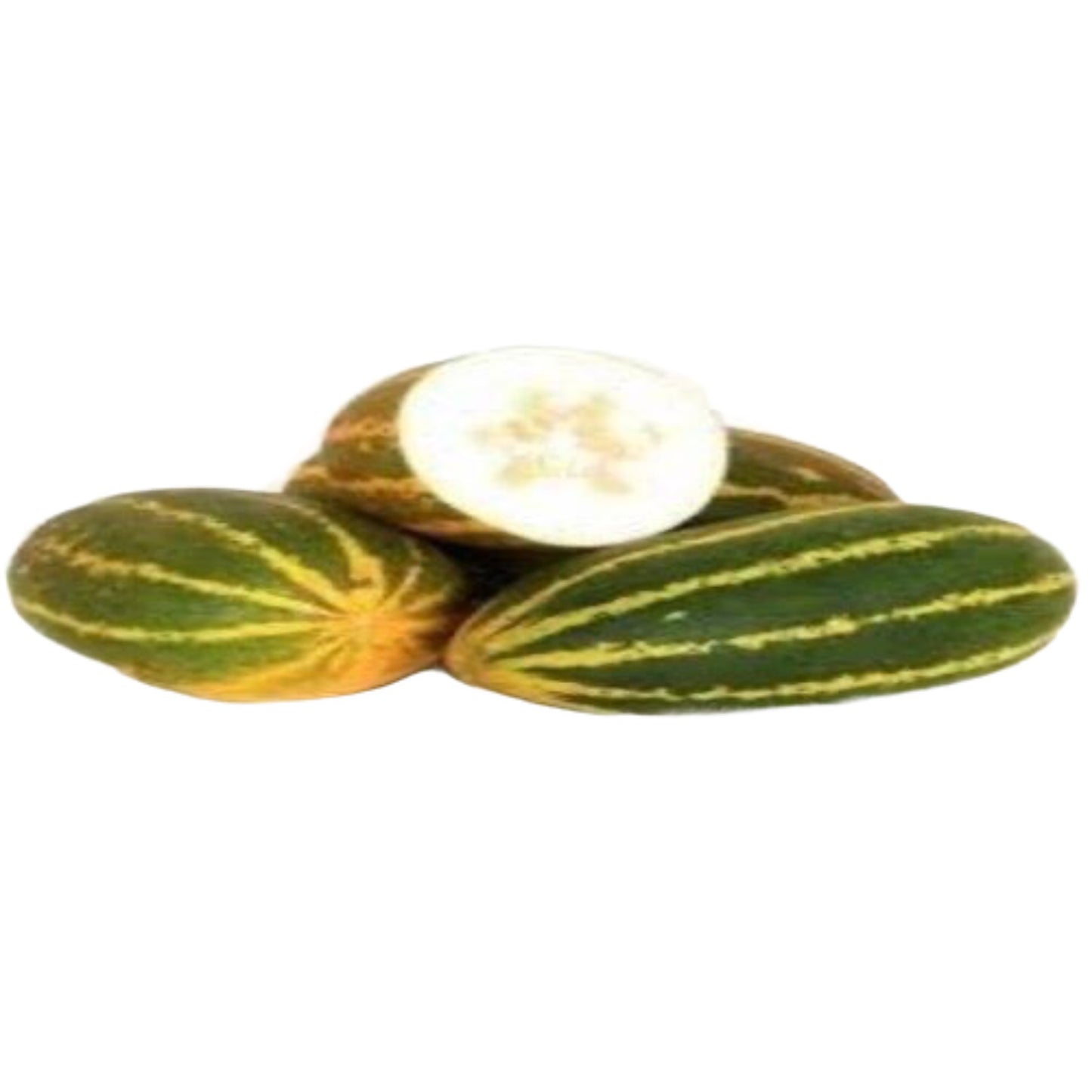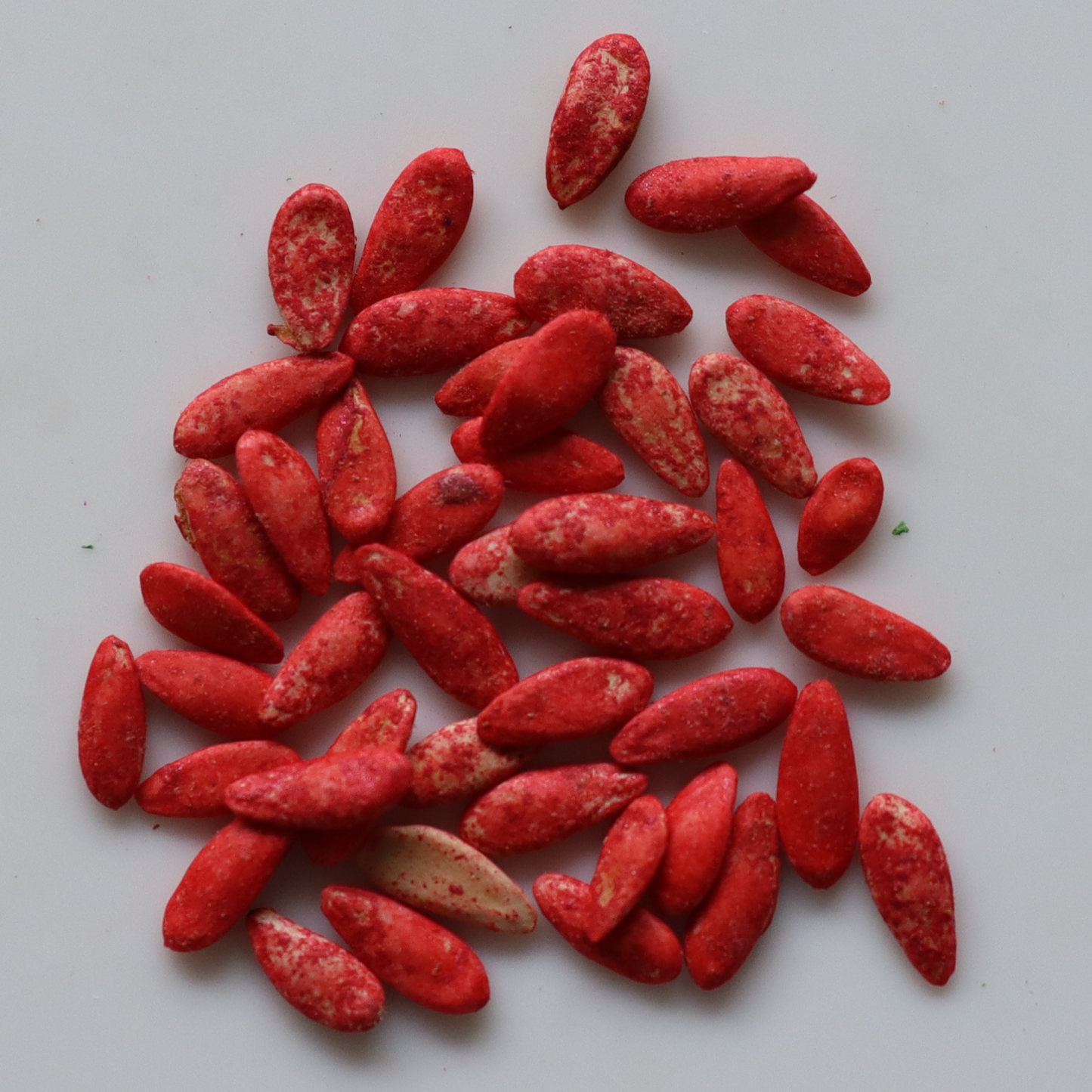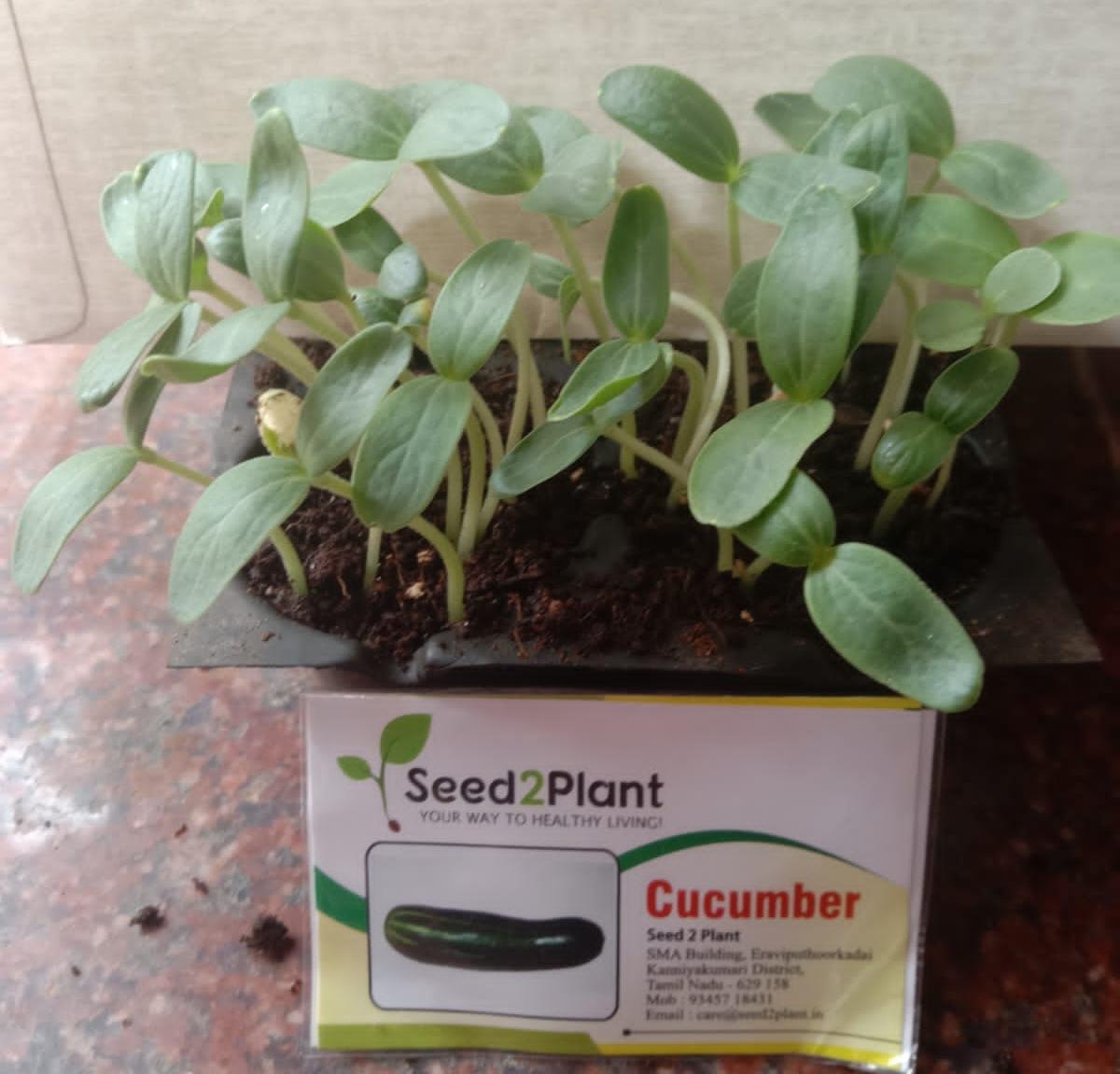 The variety of items that go into our salads would be incomplete without this delicious green. In most spa treatments, cucumber and its seeds are used and cucumber slices are held over your eyes. The Cucumber seeds possess beta-carotene, which promotes immune system growth, skin health, and eye health, and helps to fight against cancer. Cucumbers are high in vitamins K and C, as well as potassium, pantothenic acid, and copper. A diet rich source of this green vegetable is highly beneficial to our connective tissue. Currents grow best with a pH between 6.0 and 7.0 in nearly neutral soil.
Seeds of this vegetable require 3 to 13 days to germinate. Optimal temperature, humidity, and air circulation promote cucumber germination.
Benefits/Uses of Cucumber
Though cucumbers have low calories, they contain many minerals and vitamins.

It is rich in antioxidants.

Cucumbers consist of 96% of water. They are particularly effective in hydration and can enable you to satisfy your daily requirements for flow.

Several experiments with cucumbers showed that they could help with lowering blood sugar levels and protecting people from diabetes complications.

Eating cucumbers can help to maintain the regularity of the digestive system.
Specifications of cucumber seeds
| | |
| --- | --- |
| Common Name | Cucumber |
| Sunlight | Full sun |
| Water | At least one inch of water per week (or more, if temperatures are sky-high) |
| Temperature | Above 70°F. |
| Soil | Loose sandy loam soil, |
| Fertilizer | High potassium and high phosphorus levels with commercial fertilizer formulas. |
| Germination | 3 to 13days |
| Harvest Season | 50 to 70 days |
| No. of seeds | 40+ |
Planting and caring for cucumbers
Sowing cucumber seeds
Cucumbers can be started in small pots of seed or grow bags directly with a potting mix as early as mid-spring. Water well after sowing two seeds about an inch (3cm) deep.

To get germinate faster, position the grow bags in a propagator at 68°F (20°C) or wait until early spring.

When the young seedlings begin to emerge, take out the weakest of the remaining plants and leave one per grow bag.
Growing cucumbers
Planting of cucumbers can take place during the period of late spring or early summer when the soil has sufficiently warmed.

Since the growing season is just starting, it's helpful to place plants in a cold frame to ensure that they get a head start before it gets humid. In warm climates, seeds may be sown directly into the grow bags rather than into flats or trays.

Cucumbers prefer rich, moist soil, so before planting, add plenty of well-rotted organic matter like compost.

If you're growing cucumbers vertically with supports like a trellis or with a creeper net, space plants about 18 inches (45cm) apart.

Do not plant them more than three feet (90cm) apart.

 Pinch out the flower shoots after six leaves have grown to promote the fruit set.

Cucumbers can need vertical support may be used for rapid growth.
Harvesting cucumbers
Cucumbers should be harvested when they are still young and tender.

Shave them using a sharp knife

Pick regularly to promote more fruits and, if possible, harvest early in the morning when the weather is still mild.

Cucumber varieties are harvested at a very small size – an inch (3cm) long for crunchy cornichons or three inches (8cm) long for larger pickles.
Precautions while growing cucumber
Cucumbers are extremely susceptible to cold temperatures.

Ensure that the temperatures of both soil and air have warmed until plantation.

Wait before the soil temperature reaches at least 70°F (21°C). Cucumber seeds will not germinate if the soil temperature is less than 50°F (10°C).
Common Problems affecting cucumber plants and solutions
Hasty improvements to the soil through the use of lime or sulfur can cause harm.

Make sure that the dolomite limestone is used instead of fast lime or hydrated, both caustic and lime.

Practice crop rotation, sanitation of residues and select disease-resistant varieties. It is important to manage and keep the insect and bacterial wilt in check to prevent the spread of this disease.

At planting, use row covers to keep cucumber beetles out, or use insecticides like pyrethrin or azadirachtin to contain them.

Identifying and managing problems with your cucumber vines can seem overwhelming. Progress would certainly outweigh the difficulties.

 Safe and productive cucumber vines can be developed if the soil is properly watered and provided, as well as if the right amount of food is added to the appropriate plant growth stage.
No. of Cucumber Seeds - 40+
Order delivery rakes much time but no issues.
Please send details of vegetables planted in August.
Good
I am satisfied with quality. Keep it up
Free delivery above ₹499

More you buy, more you save! 24 Hour dispatch and 5-7 days delivery.

Easy Returns

Changed your mind about the purchase? We are just a text/call away.

Quick and Friendly Support

Our helpful and courteous staff can help you via chat or phone.

Secure Payments

All transactions done on Seed2Plant are encrypted and safe.