Nourish Your Garden Naturally with Organic Goat Manure
Ask More on WhatsApp
Regular price
Rs. 299.00
Sale price
Rs. 199.00
Unit price
per
Sale
Sold out
THIS PRODUCT IS PROUDLY MADE IN INDIA
View full details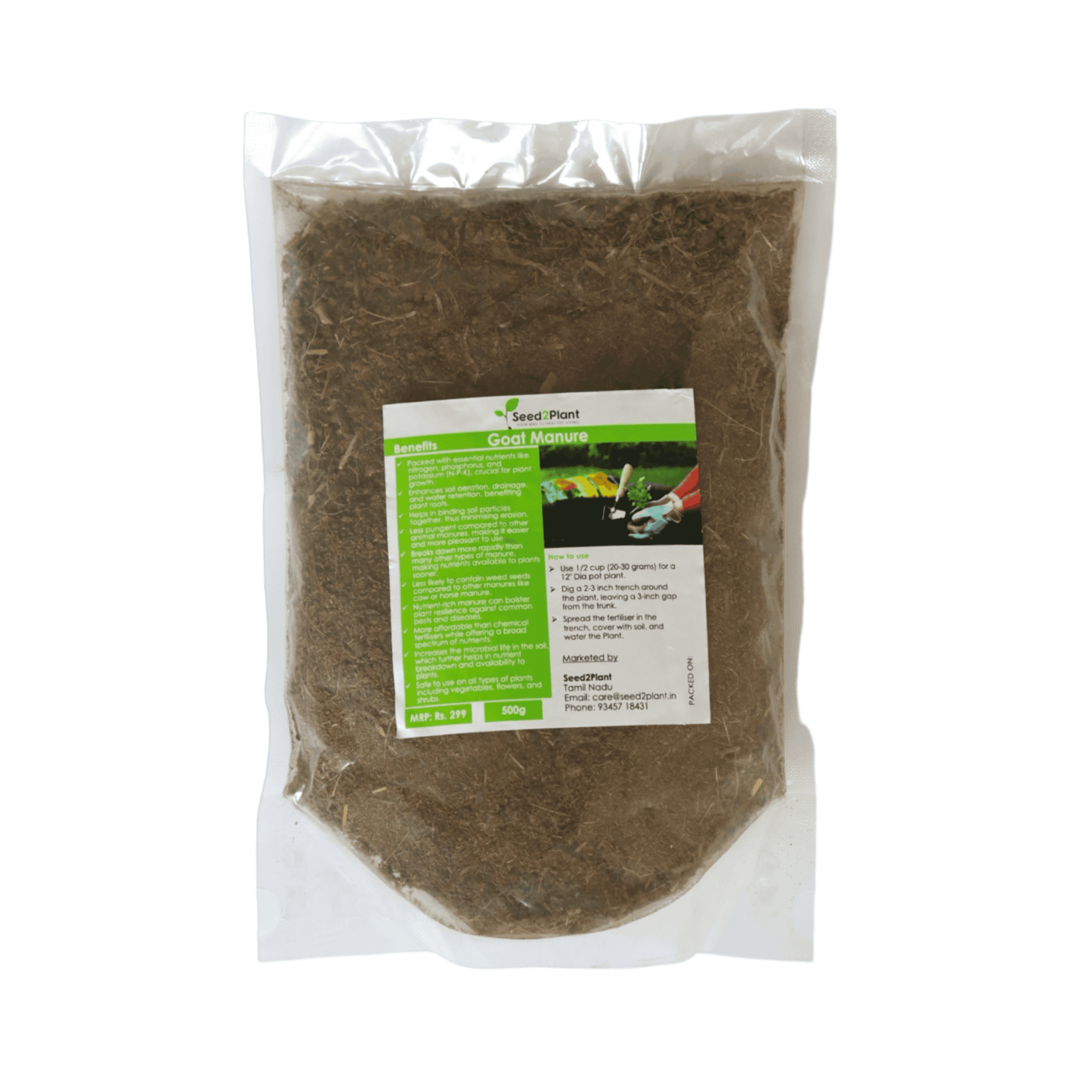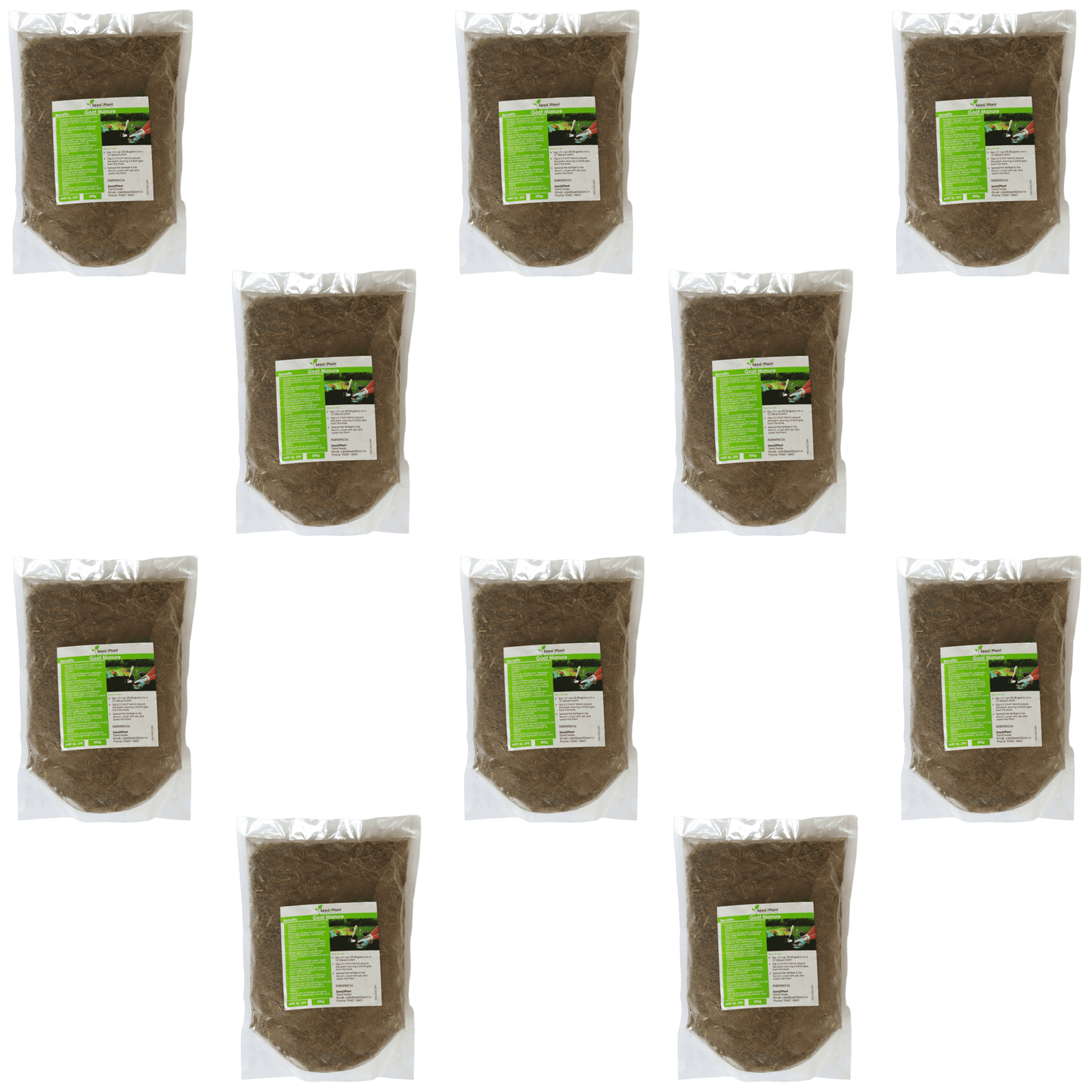 Organic goat manure is a nutrient-rich, natural fertilizer produced by goats. It is a valuable organic resource for enhancing soil fertility and promoting plant growth.
 BENEFITS
Packed with essential nutrients like

nitrogen, phosphorus, and potassium (N-P-K)

, crucial for plant growth.

Enhances soil aeration, drainage, and water retention, benefiting plant roots.

Helps in binding soil particles together, thus minimising erosion.

Less pungent compared to other animal manures, making it easier and more pleasant to use.

Breaks down more rapidly than many other types of manure, making nutrients available to plants sooner.

Less likely to contain weed seeds compared to other manures like cow or horse manure.

Nutrient-rich manure can bolster plant resilience against common pests and diseases.

More affordable than chemical fertilisers while offering a broad spectrum of nutrients.

Increases the microbial life in the soil, which further helps in nutrient breakdown and availability to plants.

Safe to use on all types of plants including vegetables, flowers, and shrub

HOW TO USE

Use 1/2 cup (20-30 grams) for a 12" Dia pot plant. 

Dig a 2-3 inch trench around the plant, leaving a 3-inch gap from the trunk.

Spread the fertiliser in the trench, cover with soil, and water the plant.
Free delivery above ₹499

More you buy, more you save! 24 Hour dispatch and 5-7 days delivery.

Easy Returns

Changed your mind about the purchase? We are just a text/call away.

Quick and Friendly Support

Our helpful and courteous staff can help you via chat or phone.

Secure Payments

All transactions done on Seed2Plant are encrypted and safe.