Non-Hybrid, Open Pollinated, and Non-GMO. 80-95% Germination.

Ask More on WhatsApp

Regular price

Rs. 69.00

Sale price

Rs. 39.00

Unit price

per

Sale

Sold out

Number of seeds in a packet: 150+

Latest Germination Test: November, 2023

Germination Percentage: 93%

THIS PRODUCT IS PROUDLY MADE IN INDIA

View full details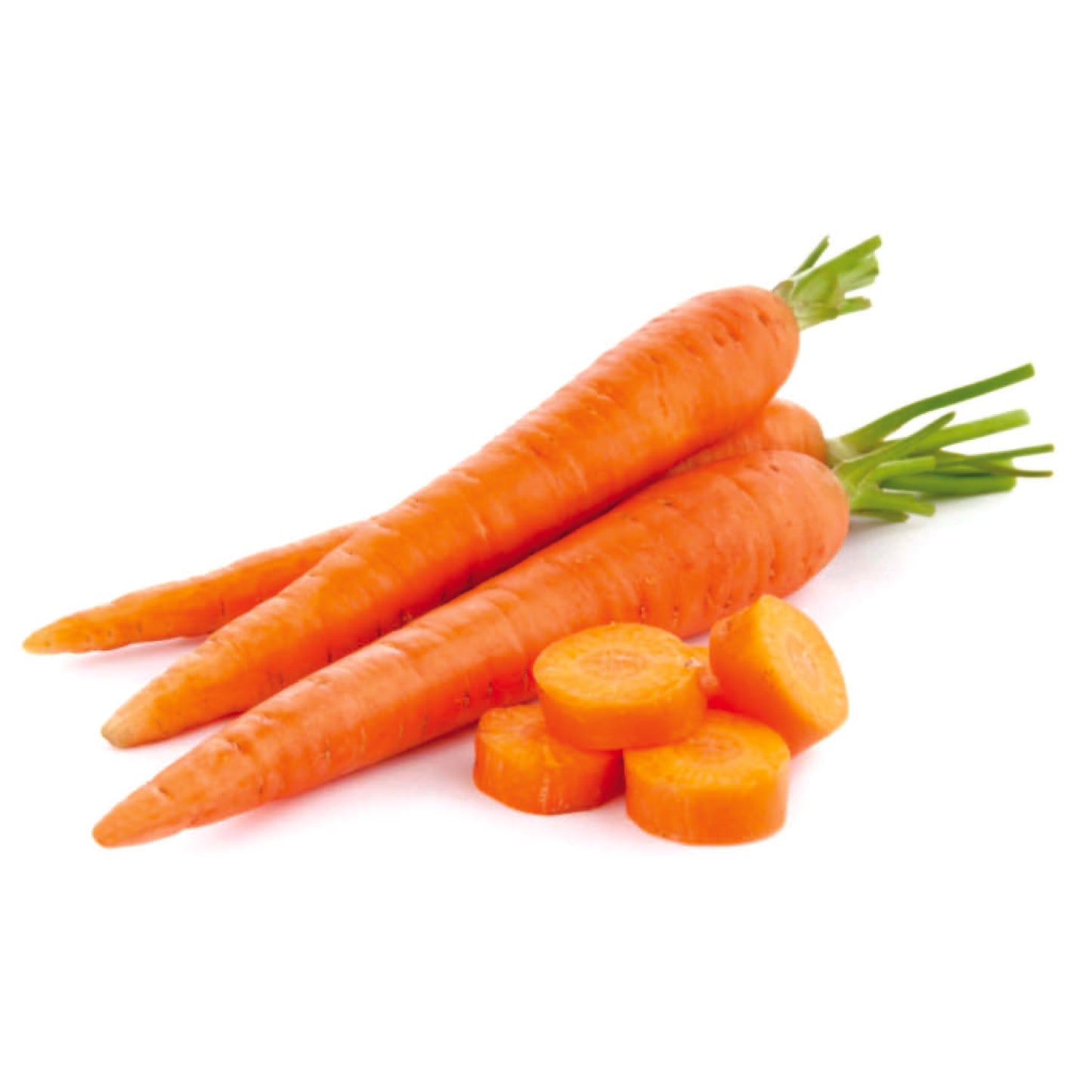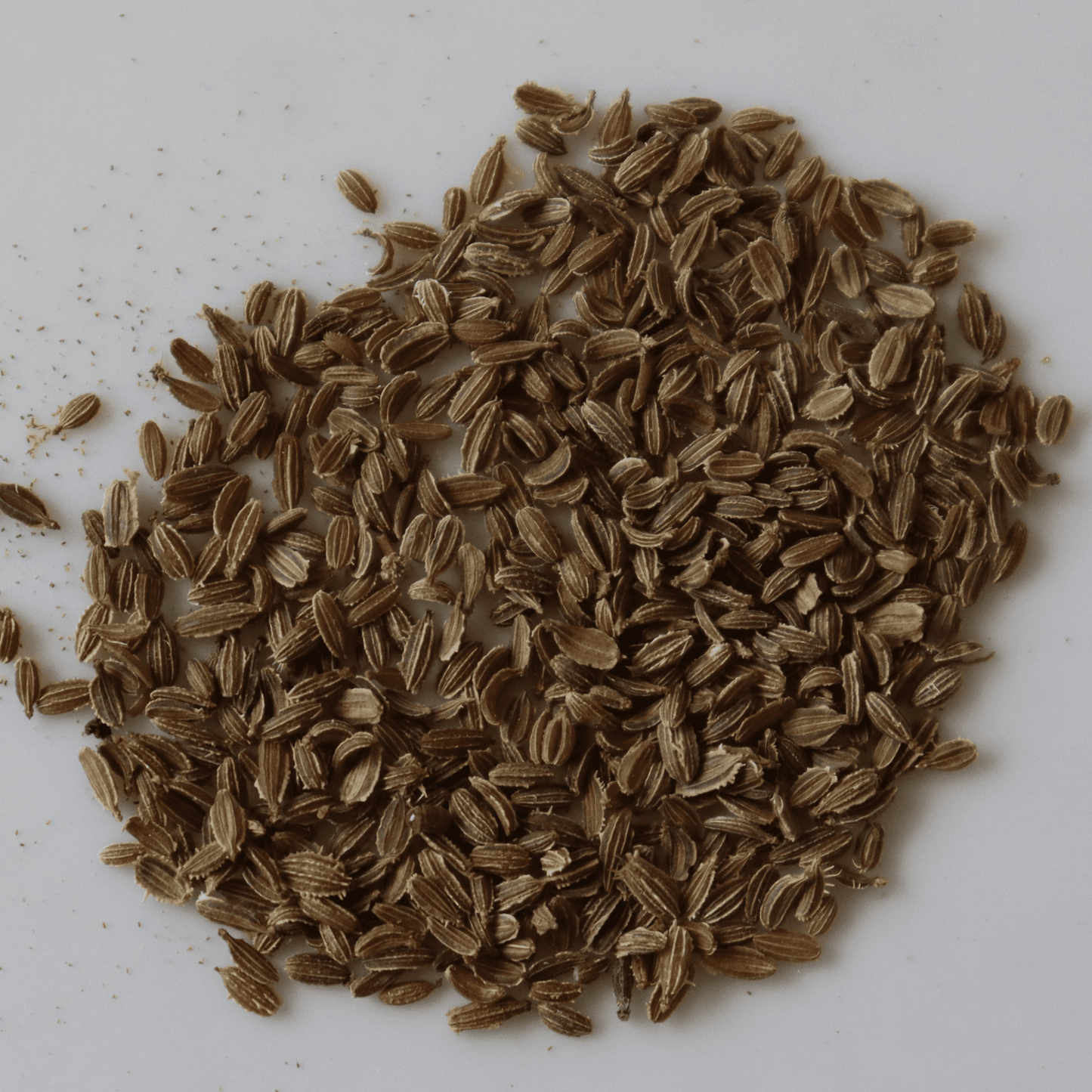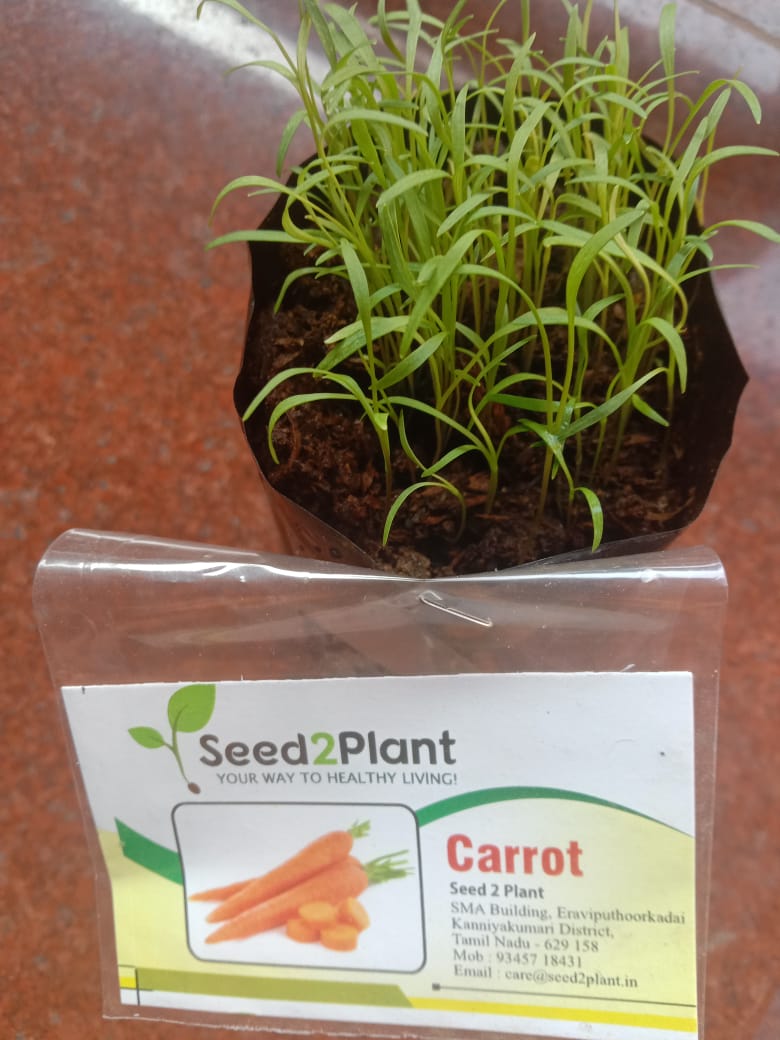 Carrots are common in home vegetable gardens and are excellent for canning and freezing. They have 5" to 6" long, blunt, blocky, tapered roots that are deep reddish orange all the way through. The flesh is fine-grained and crisp, with a sweet aftertaste.
Carrots' sources are somewhat mysterious, but this vibrant source appears in early documents from many civilizations. Carrots have been used for thousands of years to treat ailments ranging from indigestion to cancer.
Benefits/Uses of Carrot
Carrots are high in beta-carotene, which is converted by the liver into vitamin A and improves vision.

Carrots lower the risk of lung, breast, and colon cancer.

The high level of beta-carotene serves as an antioxidant to the cell damage caused by normal metabolism. It aids in the slowing of cell aging.

Vitamin A and antioxidants protect the skin from sun damage, which causes dryness of the skin, hair, and nails. Premature wrinkling, wrinkles, dry skin, pigmentation, blemishes, and irregular skin tone are all prevented by vitamin A.

Carrots are used as a low-cost and comfortable facial mask. Simply combine grated carrot and honey.

Herbalists believe that carrots can help avoid infection. They can be used on raw or boiled and mashed cuts.

Carotenoids-rich diets are linked to a lower risk of heart disease. Carrots also tend to lower cholesterol levels when eaten on a daily basis.

Vitamin A aids the liver in the removal of toxins from the body. It lowers bile and fat levels. Carrot fibers aid in the cleaning of the colon and the movement of waste.

Carrots stimulate the gums and produce a large amount of saliva, which is alkaline and thereby balances out the acid-forming, cavity-forming bacteria. Carrots contain minerals that protect teeth from decay.

People who ate more carrots had a lower risk of stroke.
Specifications of Carrot seeds
| | |
| --- | --- |
| Common Name | Carrot |
| Sunlight | 45-85°F |
| Water | minimum of 1 inch of water every week |
| Temperature | 50 and 85 degrees |
| Soil | loamy soil is required |
| Fertilizer | Carrots require plenty of natural fertilizer rich in potassium. |
| Germination | 6-20 Days |
| Harvest Season | Winter Season |
| No. of seeds | 150+ |
Planting and care of carrot
Sowing of carrot seeds
Carrots hate being transplanted, so it's better to sow them where they'll grow naturally. Remove all stones from the soil – if a carrot root comes into contact with a stone, it will fork – and rake the soil to a fine tilth. Make your seed rows now.

Sprinkle thin pinches of the seeds along the row, then close the soil backup to cover the seeds.

Since carrot seeds are so small, you can mix them with dry sand before sowing to help spread the seeds out throughout the row. When you're done, mark each row with the variety and date.

 To sow in grow bags, fill them halfway with potting soil and gently tamp them down to firm them up. Sow the seeds thinly on top, then cover with a quarter-inch (1cm) layer of potting soil. Water first, then mark.
Growing carrot plants
Mulch carrots gently to maintain moisture, hasten germination, and prevent direct sunlight from reaching the roots.

When seedlings exceed an inch in height, thin them so that they stand 3 to 4 inches apart. To avoid damaging the delicate roots of the remaining plants, snip the tops with scissors rather than pulling them out.

To begin, water at least one inch per week, increasing to two inches as the roots mature.

Weed vigorously, but take care not to disturb the roots of the young carrots.

Fertilize 5 to 6 weeks after sowing with a low-nitrogen but high-potassium and phosphate fertilizer. (It should be noted that excess nitrogen in the soil encourages top, or foliage, growth rather than root growth.)
Harvesting carrot
In general, the smaller the carrot, the better its flavor.

When the desired maturity or size is achieved, harvest. Carrots should be around the size of your palm, or at least 12 inches in diameter.

If you grow carrots in the spring and early summer, harvest them before the daily temperatures reach a dangerously high level, as heat can cause carrot roots to become fibrous.

 Carrots taste even better after a frost or two. (A frost allows the plant to begin storing energy in the form of sugars in its root for later use.) Cover carrot tops with an 18-inch layer of shredded leaves after the first hard frost in the fall to keep them for later harvesting.

 Carrots are only available twice a year. If you don't harvest the carrots and leave them in the growbags, the tops will flower and bear seeds the following year.
Precautions while growing carrot plants
Provide fertile growing conditions for carrot rust flies and wireworms, and avoid land that has recently been in sod if at all possible. Fabric row covers may be used to keep adult insects out.
To avoid disease and insect problems, do not plant where carrots have flourished for three years. The carrot rust fly may be to blame for rotted or dwarfed plants. This fly's maggots are often found chewing on the roots. Nematodes are to blame if the plants are stunted and the leaves are yellow. Unlike beneficial nematodes, these microscopic parasites invade the plant's roots, causing galls (swelling). Birds, snails, and slugs should be kept away from developing seedlings. Suspect damping off if seedlings tip over. Examine the stem at the soil line for watery soft rot.
Since carrot varieties can pollinate each other and wild carrots, keep the seed plant at least two miles away from other varieties or have a safe cage. In areas where the ground freezes during winter, the carrots have to be dug before the first severe freeze; twist the tops and store the carrots in moist sand or sausage during the winter to prevent the roots from touching. In the spring, replant them. To retain genetic diversity, 30-40 carrots should be harvested. Keep them in the field in colder climates and mulch them heavily during the winter. Enable the tops of the plants to bloom in the spring; when they turn brown and dry, cut them off and let them dry completely. Remove as much chaff as possible before cleaning and storing for up to three years in a cold, dry spot.
Common problems affecting carrot plants and solutions
Blights have the potential to reduce yield as well as efficiency. Beginning on the oldest leaves, Alternaria blight appears as brown-black lesions with yellow margins on the leaf margins. It's likely that the leaflets will shrivel up and die. Cercospora blight first occurs on the younger leaves and stems as tiny dark spots with yellow margins. Crop rotation should be done every three years to avoid blights. Bio fungicides, such as Pseudomonas Fluorescens Bio Fertilizer, may be used as a preventative or control measure.
No. of Carrot Seeds - 150+
Free delivery above ₹499

More you buy, more you save! 24 Hour dispatch and 5-7 days delivery.

Easy Returns

Changed your mind about the purchase? We are just a text/call away.

Quick and Friendly Support

Our helpful and courteous staff can help you via chat or phone.

Secure Payments

All transactions done on Seed2Plant are encrypted and safe.