Non-Hybrid, Open Pollinated, and Non-GMO. 80-95% Germination.

Ask More on WhatsApp

Regular price

Rs. 59.00

Sale price

Rs. 39.00

Unit price

per

Sale

Sold out

Number of seeds in a packet: 20+

Latest Germination Test: November, 2023

Germination Percentage: 91%

THIS PRODUCT IS PROUDLY MADE IN INDIA

View full details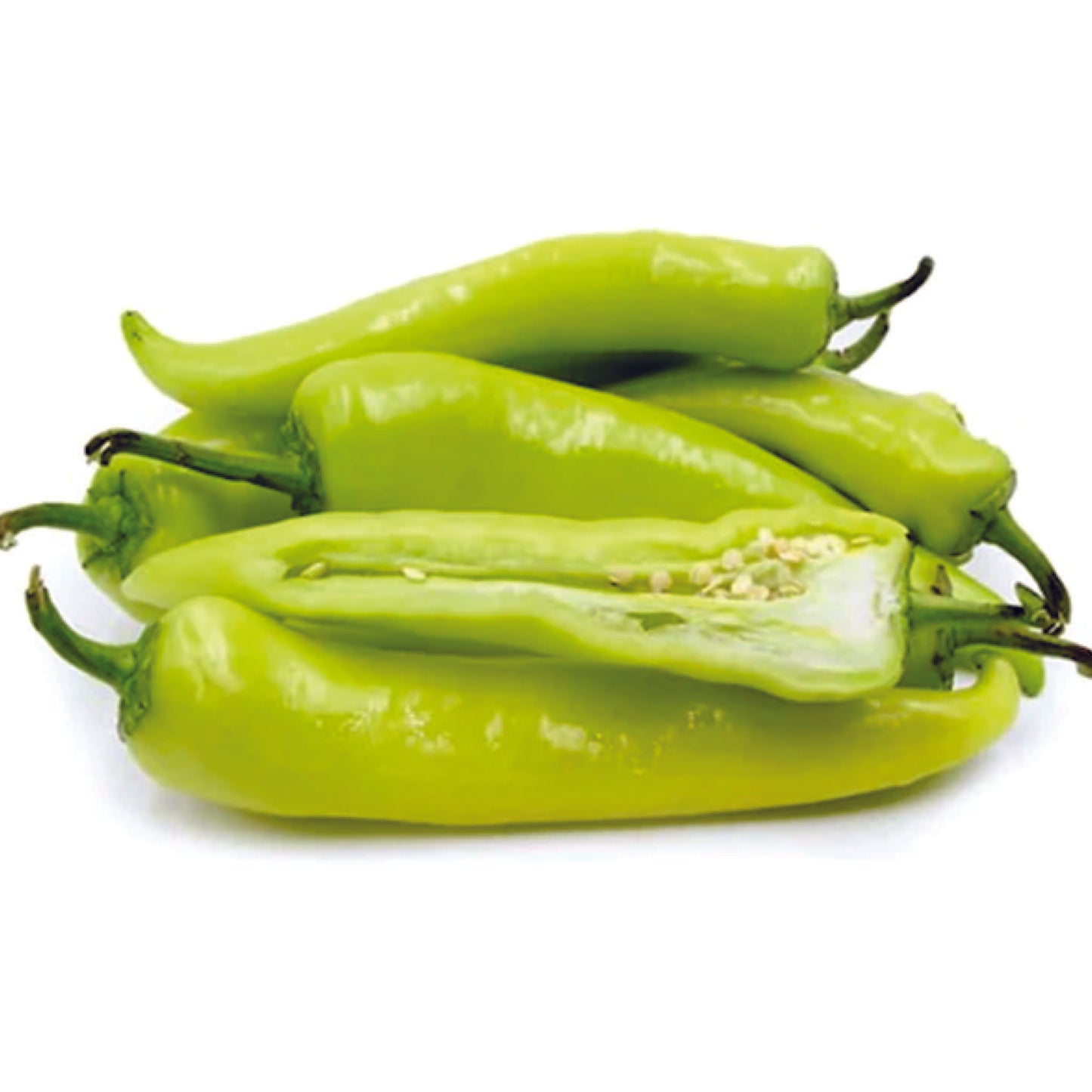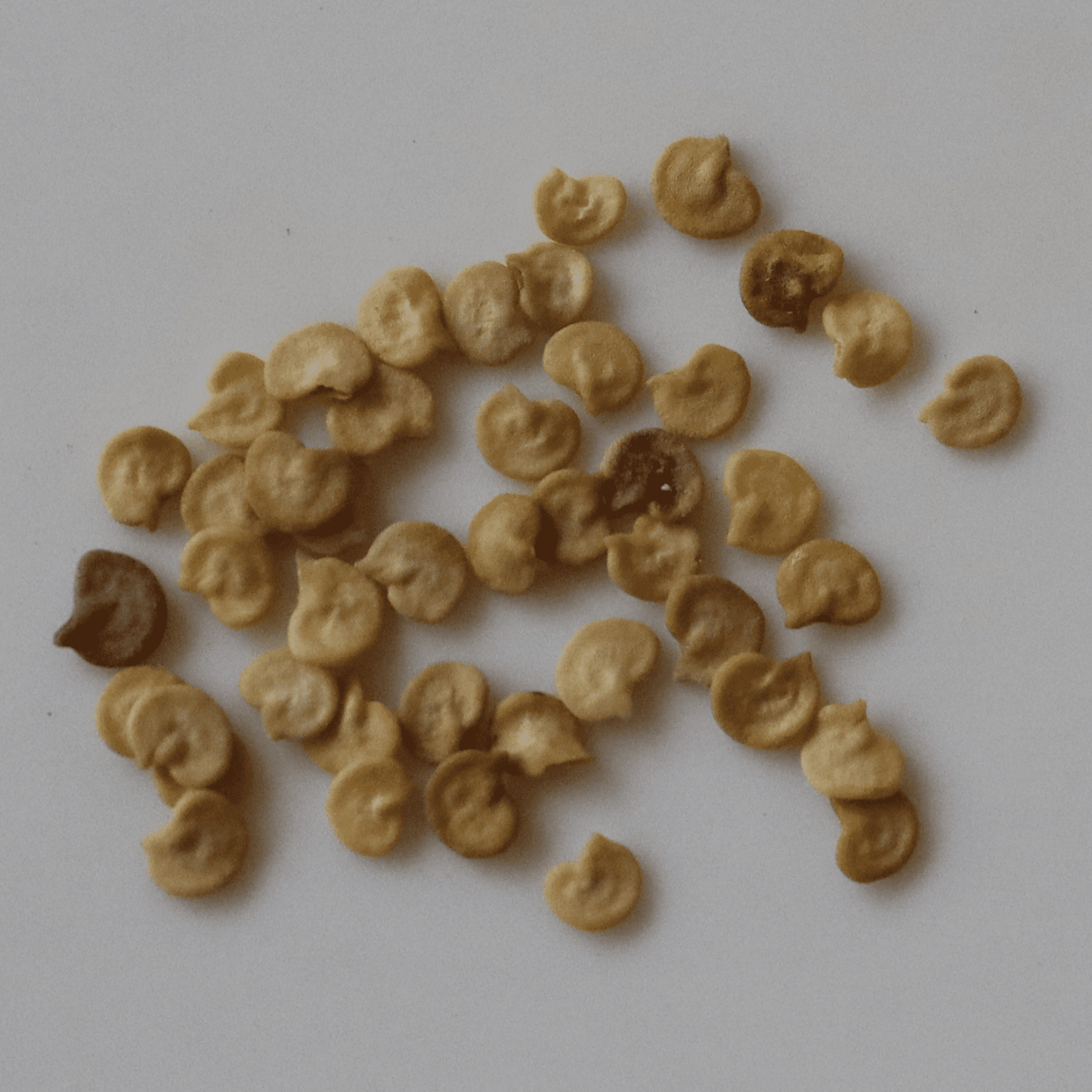 The Baji Chilli is chilli of a long sized family of capsicum. While they are most widely used for frying and salads, they can also be used to be preserved and frozen. Some of you can't consume the food while the other half is almost in ecstasy from this vitamin C derivative. The reality is, for many of you, uncooked is more appealing and that too the chilli fried with flour-coated baji is exotic Indian street food. Like green chilli, it is high in vitamin B6, A, copper, potassium, and iron but containing a little protein and carbohydrates. You can eat it raw, fried, or roasted with salads and as a side dish in your main meals because it is high in capsaicin, a chemical compound that gives chilli peppers their spicy flavour. They can also alleviate or treat constipation and other digestive issues with their high fiber content.
Benefits/Uses of baji chilli
Few people are aware that these chillies are high in dietary fiber, which is important for digestive health.

It is an excellent natural substance for skin health: The baji chilli has abundant amounts of vitamin C and is the best way to keep it balanced and radiant.

It supports digestive health: It has a substantial amount of vitamin C. Moreover, while chewing releases saliva which assists with proper digestion; this is why these chillies can be eaten raw.

It promotes weight loss: As a result, it encourages the body to shed fat, it helps weight loss.

This advice is great for diabetics: People with diabetes should include chillies in their diet, as it can control high sugar levels and help maintain natural proportions in the body
Specifications of baji chilli seeds
| | |
| --- | --- |
| Common Name | Banana pepper, baji chilli |
| Sunlight | Full sun |
| Water | Watered daily |
| Temperature | 70 degrees Fahrenheit in the daytime and above 60 degrees at night. |
| Soil | Loose and well drained it should be rich in nutrients and have a pH of between 6.2 and 7.0. |
| Fertilizer | Apply biofertilizers manure thrice a year |
| Germination | 6 to 8 days |
| Harvest Season | 50 to 60 days |
| No. of seeds | 20+ |
Planting and care for baji chilli
Sowing baji chilli seeds
Dip the seed in A2 Desi Cow Panchagavya Organic Growth Promoter solution for 15 minutes 

Spread the seeds out on a plastic sheet to dry. The seeds can then be planted after they have been dried

Plant treated seeds to around 1⁄2 to 1 inch deep into a grow bag filled with seed to plant Potting Mix and sprinkle water with caution.
Growing baji chilli
It takes about 14 days for baji chilli seeds to germinate.

Plant the seedlings 40 days after they germinate.

Keep in mind that even a light frost can cause significant harm. Soil temperatures should be at least 70 degrees Fahrenheit during the day and higher than 60 degrees Fahrenheit at night.

By enriching the soil with fertilizer, increase the potential for plant growth and then transplant the seedlings.

Although baji chillis like hot weather, excessive heat can cause them to lose their blossoms.
Harvesting baji chilli
Baji chilli mature in around 70 days after transplanting, but the hot variety needs a longer growing season.

Frequently choose chilli varieties because they allow the plant to continue production.

Do not use your hands or a fork or a vegetable peeler to remove the stems from the peppers; use a knife or scissors.

If you try to remove the whole pepper plant without first pruning, you'll hurt the tree.
Precautions while growing baji chilli
Spray A2 Desi Cow Panchagavya Organic Growth Promoter in 3 months once in three months

Pest removal: Aphids, cutworms, flea beetles, thrips, and whiteflies are all pests that target the baji chilli plant.

Take disease precautionary measures. Fungus thrives on damp leaves. Use Pseudomonas Fluorescens Bio Fertilizer or Trichoderma Viride Bio Fertilizer for a better solution.

Make sure the soil remains moist.

As you weed each section of the bed, keep the soil uniformly moist to prevent thatch and disease buildup.

Mulch is essential to help with water conservation and to keep weed growth to a minimum.
Common Problems affecting baji chilli plants and solutions
A wilted plant usually indicates that it is stressed. Cultural influences, animal, pest, or pathogen damage may be the most likely reasons for plant and flower death Yellowing and dropping of leaves are caused by verticillium wilt (Verticillium dahliae). As wilting signs of progress, the leaf edges can also roll inward. Root phytophthora (Phytophthora capsici) can exhibit similar eclipsing symptoms, causing the plants to wilt and die quickly, and it also affects the roots, causing water-swept, dark brown lesions to grow the taproots and smaller side-roots. Phytophthora root rot develops anywhere from germination to maturity.  Phytophthora root rot can also become a problem if water isn't available. If proper water control is employed, however, the problem can be prevented. Biofertilizers like Organic Neem Cake, Pseudomonas Fluorescens Bio Fertilizer, Trichoderma Viride Bio Fertilizer can provide preventative protection for phytophthora root rot although there is no effective chemical control for plants already infected with these diseases. Damp leaves are particularly vulnerable to fungal infection. Instead of using overhead watering, you can water plants at the base or on a drip irrigation system to help ensure the disease does not invade.
No. of Baji Chilli Seeds - 20+
Free delivery above ₹499

More you buy, more you save! 24 Hour dispatch and 5-7 days delivery.

Easy Returns

Changed your mind about the purchase? We are just a text/call away.

Quick and Friendly Support

Our helpful and courteous staff can help you via chat or phone.

Secure Payments

All transactions done on Seed2Plant are encrypted and safe.