An effective Biopesticide, Biofungicide, and Miticide
Ask More on WhatsApp
Regular price
Rs. 220.00
Sale price
Rs. 199.00
Unit price
per
Sale
Sold out
THIS PRODUCT IS PROUDLY MADE IN INDIA
View full details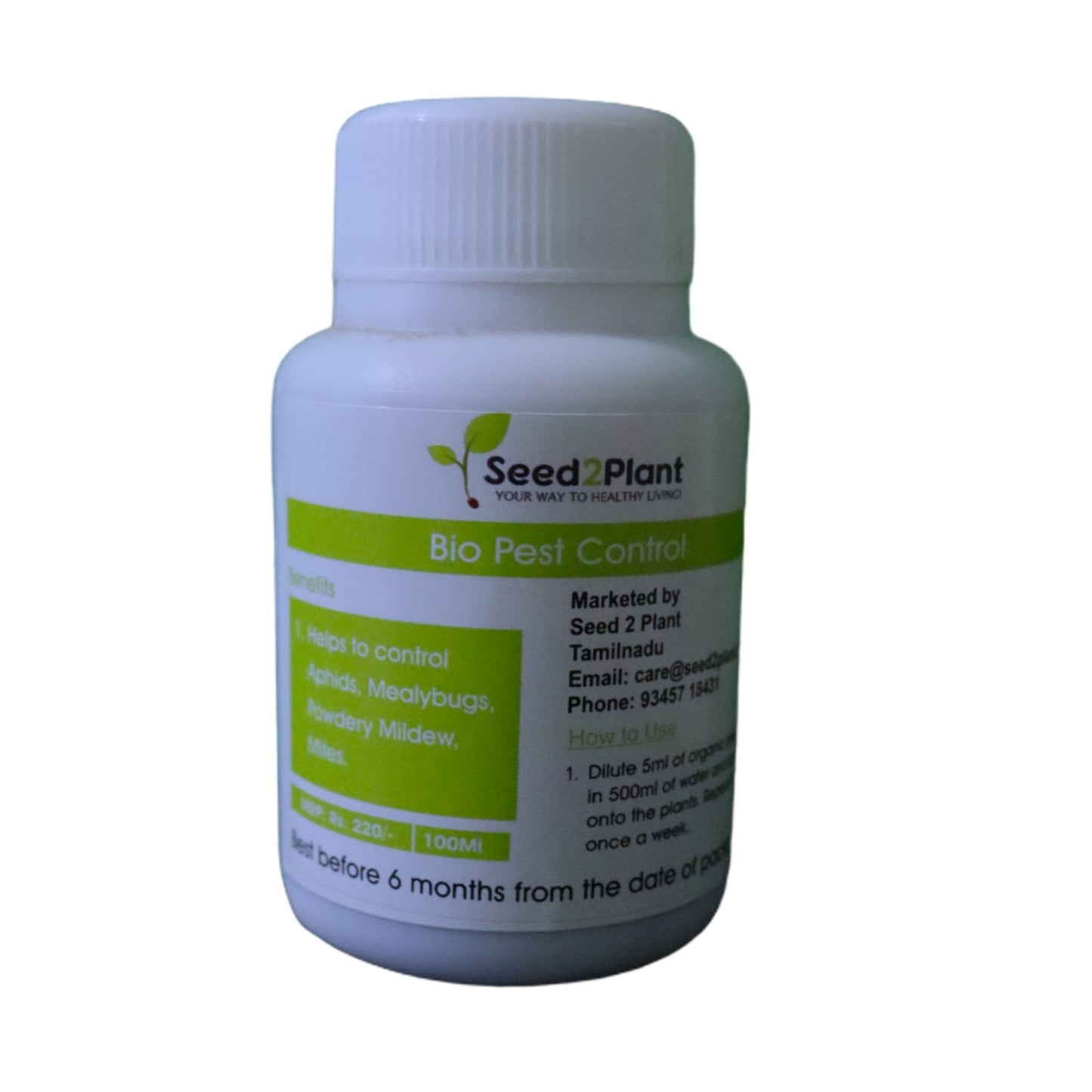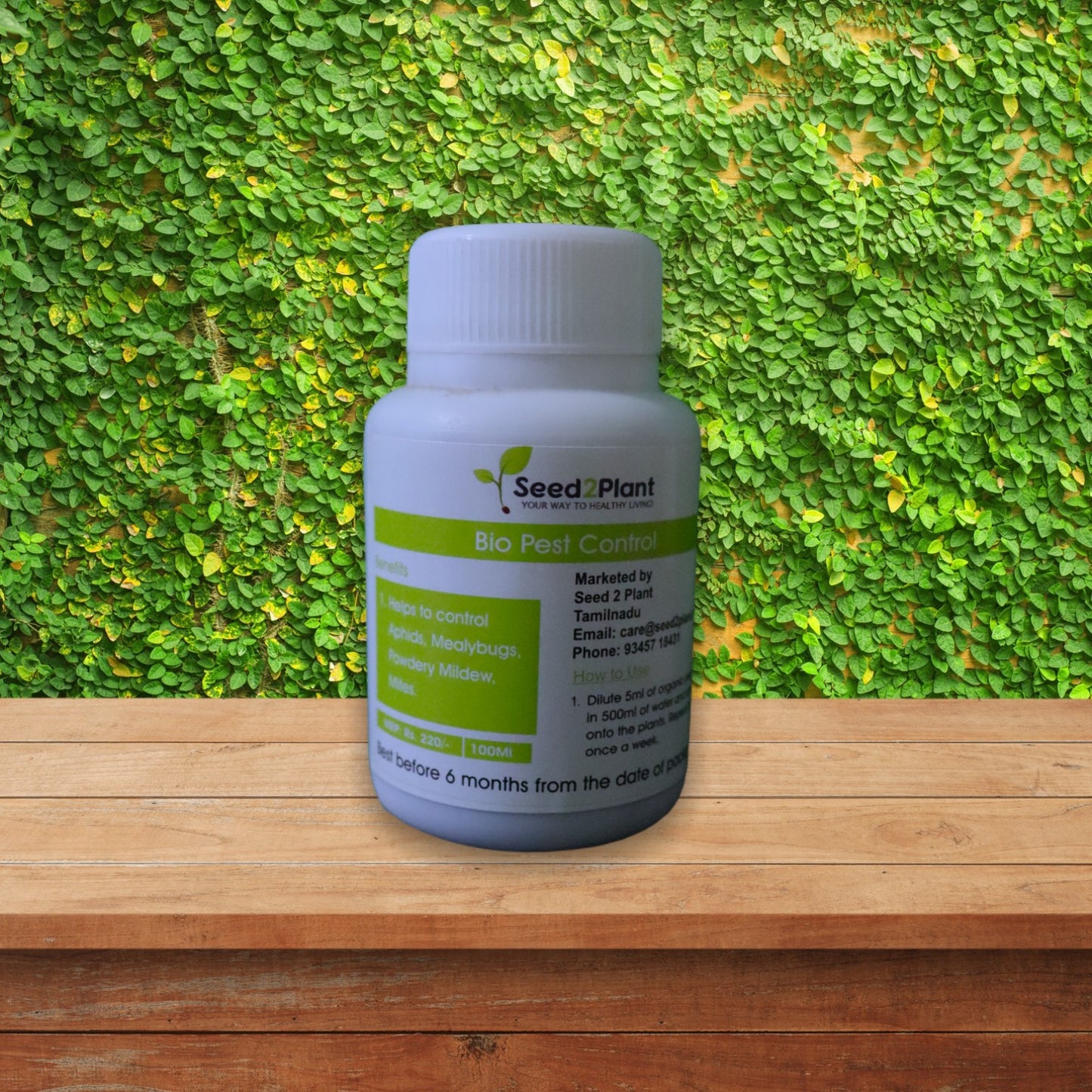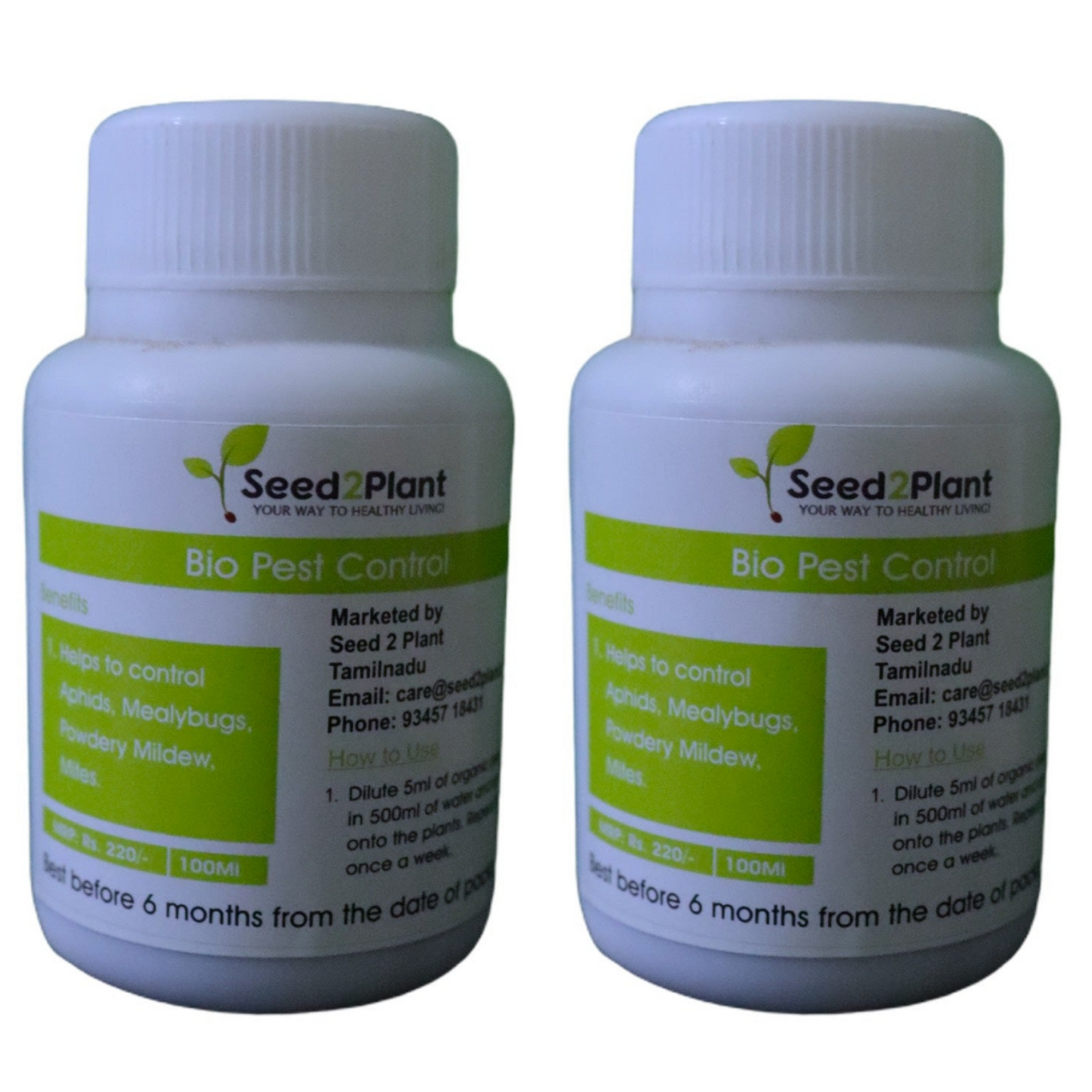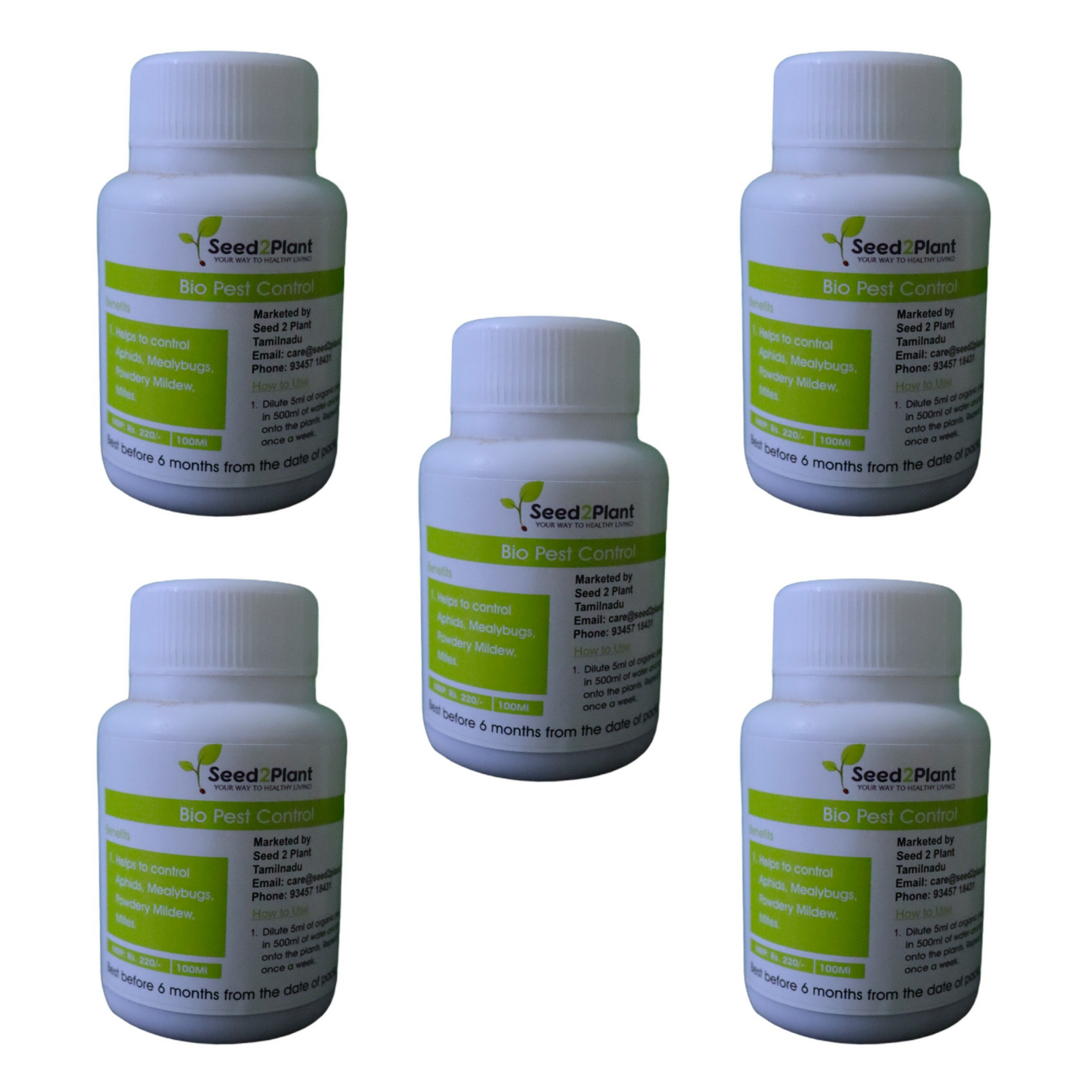 100% organic biopesticide

that prevents the growth of pests, fungus and other microbes.

Effective against all types of harmful pests like bollworm, thrips, aphids, jassids, whiteflies, black moths etc.

Effective for

small-mid size house garden

s in landscape, terrace or balcony.

Effectively eliminates pests and increases yield.

Eliminates the

formation of pest eggs, mites and fungus

in household plants, fruits, vegetables, herbs, nuts, flowering plants, even trees, lawn grass and shrubs
What is a Bio-Pesticide?
Bio-pesticides are Eco-friendly pesticides made from naturally occurring substances or living organisms (plants, microbes). A must-needed organic gardening solution to prevent the growth of fungus on plants and prevent pest attacks. Fungal and pest diseases will target the plants in any season irrespective of how efficient the plant parents work in avoiding them. Biopesticides comes in three forms:
| | |
| --- | --- |
| Bio fungicide | Prevents fungal growth in and around plants. |
| Bio herbicide | Prevent the growth of competitive herbs like weed, ensuring safer space for plants to grow |
| Bio insecticide | Protects plants from evading insects. |
Why BioPesticide?
Applying biopesticides kills the existing pests and molds and also eliminates the larva and eggs. Effective against all fungal diseases like needle rust, botrytis, powdery mildew, downy mildew, leaf spot, black spot, tip, twig, anthracnose and blights.

Biopesticides are decomposable in that they have no effects on the fertility of the soil. Thus, it is the best solution to use against pests in organic gardens. 

Being 100% organic, the biopesticides are safe to use within the household environment with pets and kids. They do not induce any harm to the plant parents and the plants. 

As the most effective herbal alternative to the existing pesticides and insecticides, the solution helps plants without causing any pollution. 

It is completely harmless to soil, plants, humans and animals. It can be safely used within the home environment with pets and children. 

With bio pesticide, the number of plant risks and failures are reduced by 15-20% - increasing the overall garden yield.
How to use
Dilute 5ml of organic pest controller in 500ml of water and spray them onto the plants. Repeat this process once a week.
Spring is the time when insects try to attack the plants. Plant parents should frequently use pesticides to prevent the attack of pests. If pesticides are used in the rainy season, they will seep into the soil and do not provide long lasting effects. Thus, it is important to choose a calm day to apply insecticides. 
Useful bio fertilizers
I purchased jeevamrutham and seaweed and pestcontrol bio fertilizers from seed2plant.Iam very much happy after using them as plants look healthy and are blooming well without any pests.They are worth buying.More happy as they are chemical free.
Free delivery above ₹499

More you buy, more you save! 24 Hour dispatch and 5-7 days delivery.

Easy Returns

Changed your mind about the purchase? We are just a text/call away.

Quick and Friendly Support

Our helpful and courteous staff can help you via chat or phone.

Secure Payments

All transactions done on Seed2Plant are encrypted and safe.