Non-Hybrid, Open Pollinated, and Non-GMO. 80-95% Germination.

Ask More on WhatsApp

Regular price

Rs. 99.00

Sale price

Rs. 49.00

Unit price

per

Sale

Sold out

Number of seeds in a packet: 5

Latest Germination Test: November, 2023

Germination Percentage: 92%

THIS PRODUCT IS PROUDLY MADE IN INDIA

View full details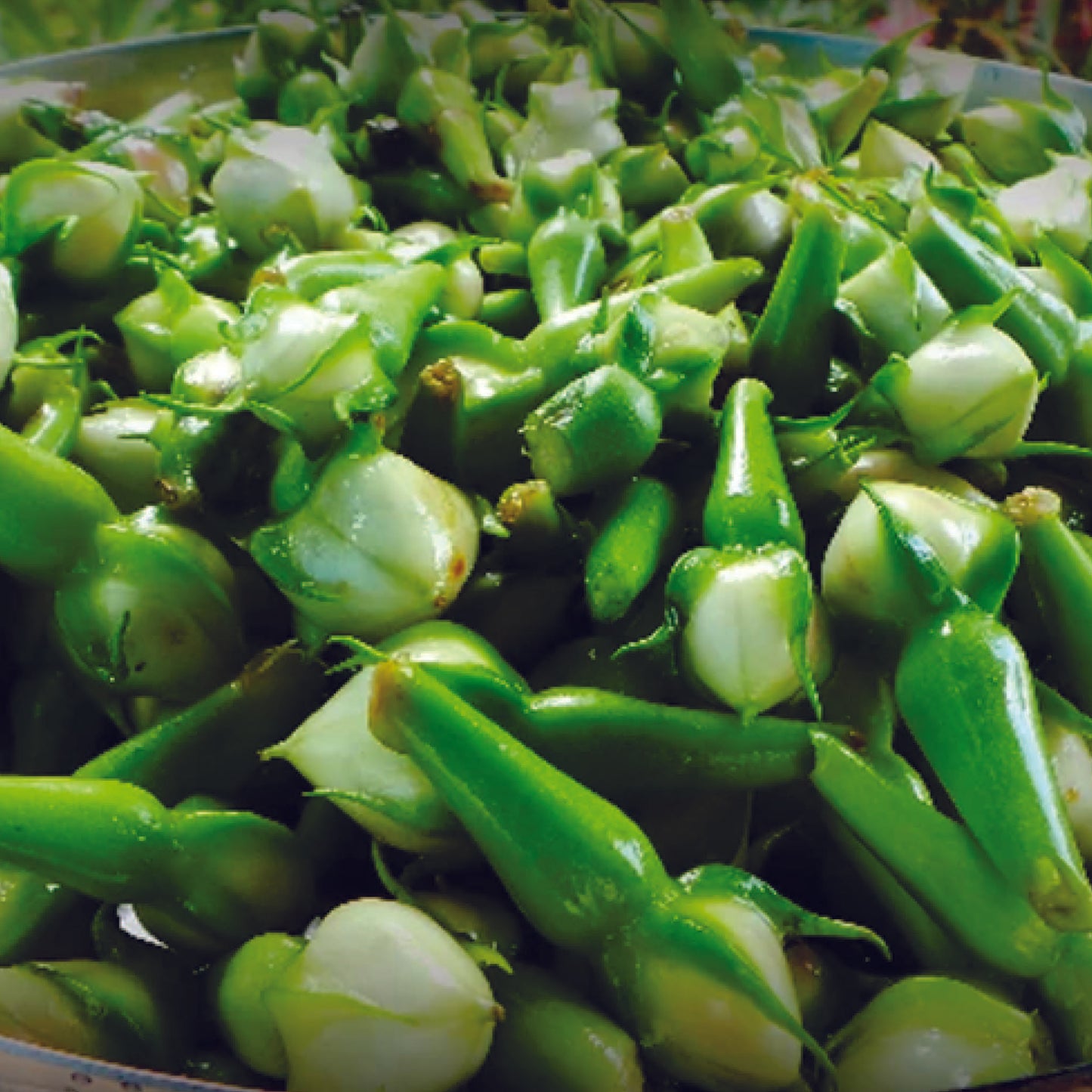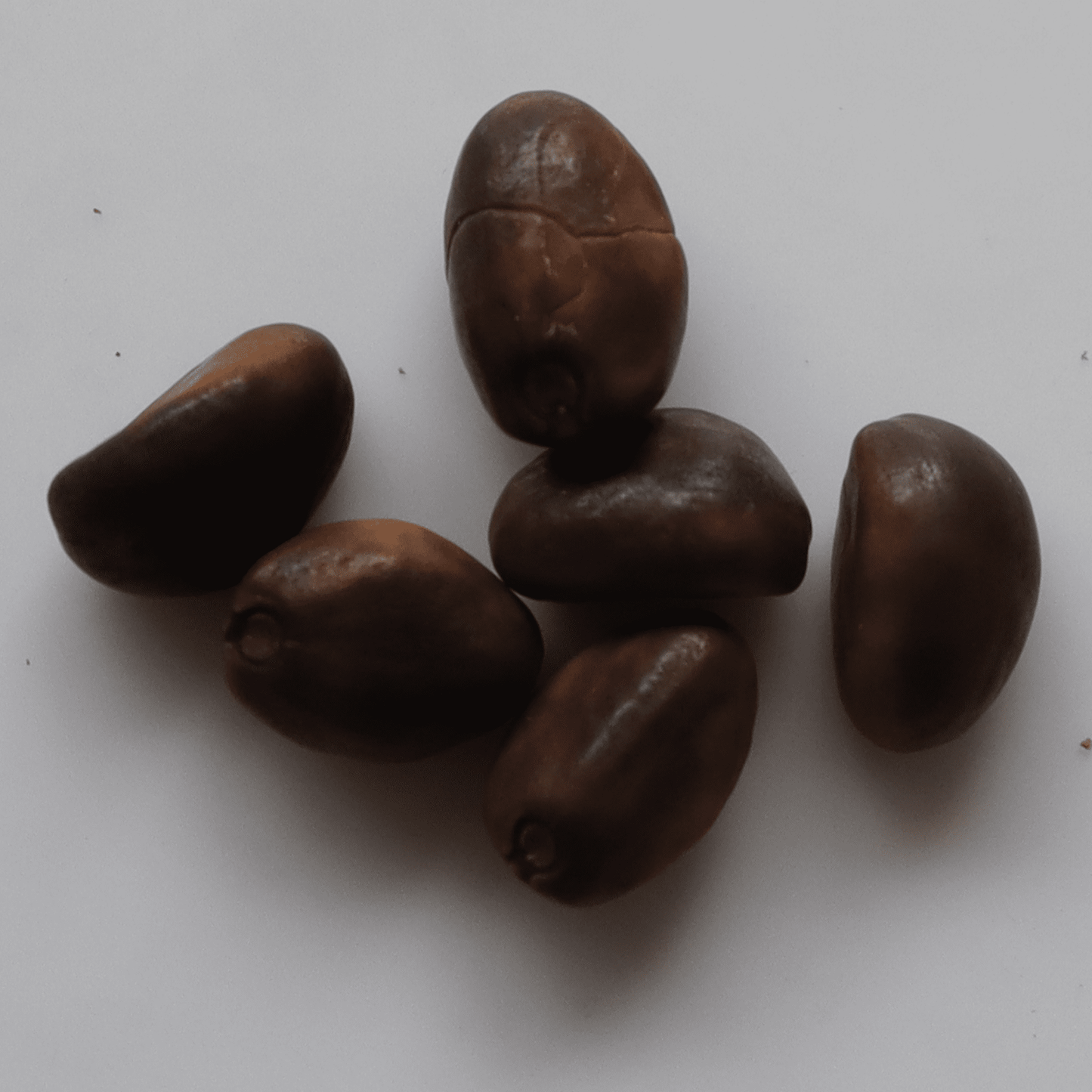 Clove beans can be grown throughout the year, as it is an annual plant. It's a perennial vine plant producing a bunch of fruit. This bean is a specific kind that does not need any advanced method for raising. A daily supply of organic fertilizers has the most effective outcomes. The beneficial cycle begins at sixty days and lasts for a more extended period—a perfect addition to the terrace garden for farming to make food.
Long pedicel fruits have bulb-like structures. It's a conventional seed that is on the decline among younger people. We can see this only at sunset. Tender fruits are used for cooking.
Benefits / Uses of Clove Beans
The fruits contain fibre, vitamin C, potassium and calcium. Powdered clove beans are a known remedy for fever. Plants juice is sprayed to kill bugs.
Specifications of Clove Bean seeds
| | |
| --- | --- |
| Common Name | Clove Bean seeds |
| Sunlight | Not to expose until germination, full sun required to grow |
| Water | Sprinkle water morning & evening |
| Temperature | Suits for Indian Weather condition |
| Soil | Organic soil mix |
| Fertilizer | Required |
| Germination | 4-6 days |
| Harvest Season | Winter season |
| No. of seeds | 5 |
Planting and Care for Clove Beans
Sowing Clove Beans
To be sowed directly from seed.

Keep the soil moist but not waterlogged. To avoid overwatering, keep your seed in a well-draining soil.
  Growing Clove Beans
 Clove beans can be grown in a grow bag and the media being 1 part Garden soil / Red Soil + 2 part Cocopeat + 2 part vermicompost.

Ensure that plants are not disturbed from their regular growth cycles to prevent premature flowering or seed production or ruin the edible part completely.

 It requires consistent soil moisture with average rainfall, and this usually requires supplement watering.

The plant must be transplanted outdoors to a fence or trellis to be cultivated as a vine crop. You can use plants, trellises and other support systems which help plant growth upwards towards the sun.

For best growth, apply nitrogen fertilizer at planting.

 When the white head reaches approximately 2 to 3 inches in diameter, tie the outer leaves together over the tail with a rubber band, tape, or twine.

The process of cooling the head and shielding it from the sun will give you a beautiful white colour.
Harvesting Clove Beans
The plants are typically ready for harvest within 7 to 12 days.
The tender fruits, along with the pedicel, are harvested 60-70 days. The yield per plant may range from 2.5 to 4.5 kg. The average yield per hectare is around 5-6 tonnes. The crop duration is about 150-170 days
Precautions while Growing Clove Beans
The use of Nitrogen Fertilizer leads to increased growth. It is a building block for growing new stems and leaves, and it is absorbed into chlorophyll, which makes the leaves green and helps plants photosynthesize. Phosphorus (P) is essential for flowering, fruiting, and root growth.
Common Problems Affecting Clove Beans Plants and Their Solutions 
To improve the nitrogen content Phospho Bacteria Biofertilizer can be used as it offers the following benefits
Add nutrients to the soil by nitrogen-fixing.
Improves the organic content and microbial population of the soil.
In case of any fungal infections, Pseudomonas Fluorescens Biofertilizer is beneficial as it,
Protects plants against most types of fungal infections.
Offers superior protection to roots against fungi, bacteria, nematodes and pathogens.
Helps in plant growth promotion through the production of growth-promoting hormones.
The essential advantage of this plant is you will have results within a matter of weeks. Clove beans are grown in all seasons. This low maintenance plant needs no fertilizers or pesticides. It's enriched with fibre, calcium, potassium and vitamin C.
No.of clove beans seeds - 5
Free delivery above ₹499

More you buy, more you save! 24 Hour dispatch and 5-7 days delivery.

Easy Returns

Changed your mind about the purchase? We are just a text/call away.

Quick and Friendly Support

Our helpful and courteous staff can help you via chat or phone.

Secure Payments

All transactions done on Seed2Plant are encrypted and safe.