Non-Hybrid, Open Pollinated, and Non-GMO. 80-95% Germination.

Ask More on WhatsApp

Regular price

Rs. 59.00

Sale price

Rs. 39.00

Unit price

per

Sale

Sold out

Number of seeds in a packet: 150+

Latest Germination Test: November, 2023

Germination Percentage: 91%

THIS PRODUCT IS PROUDLY MADE IN INDIA

View full details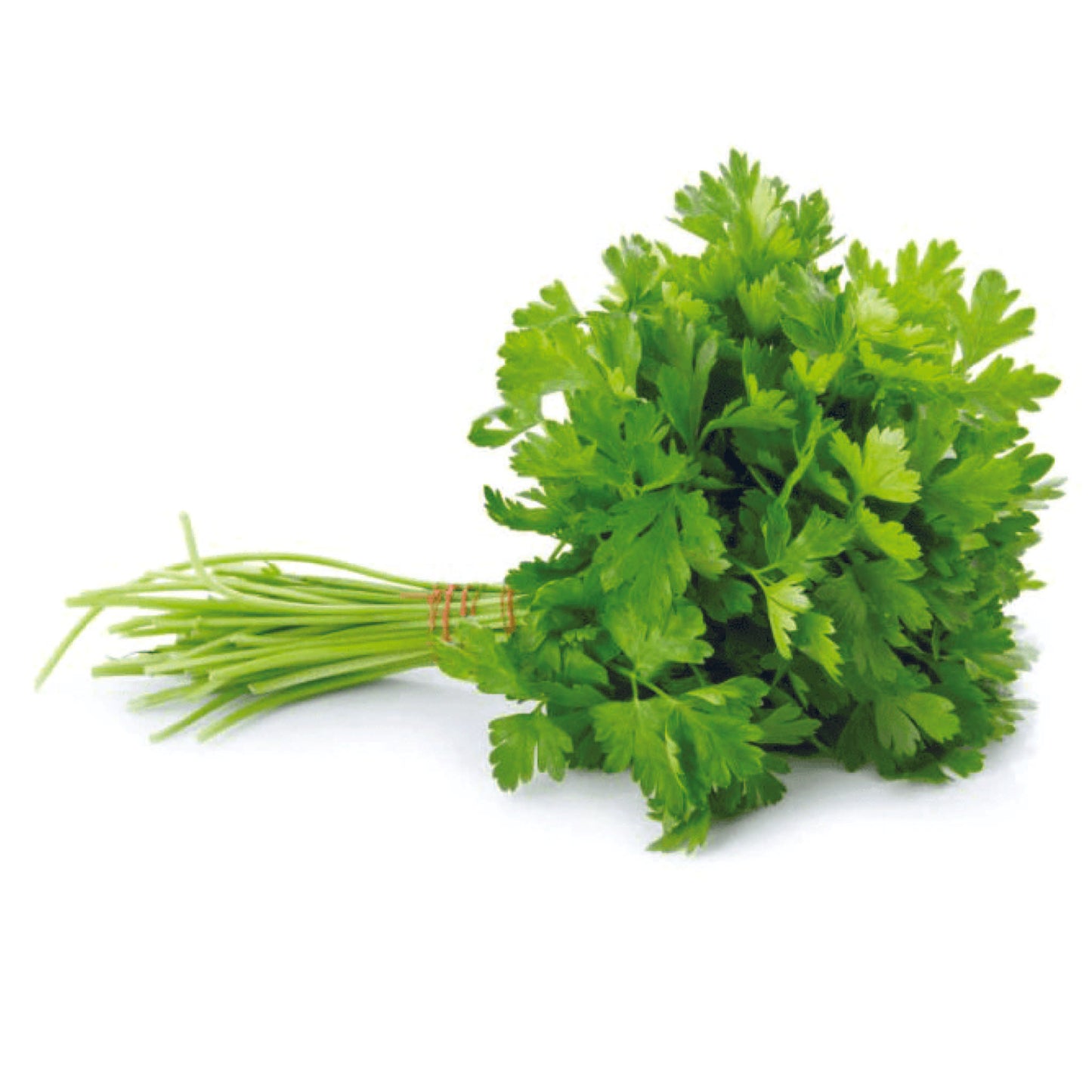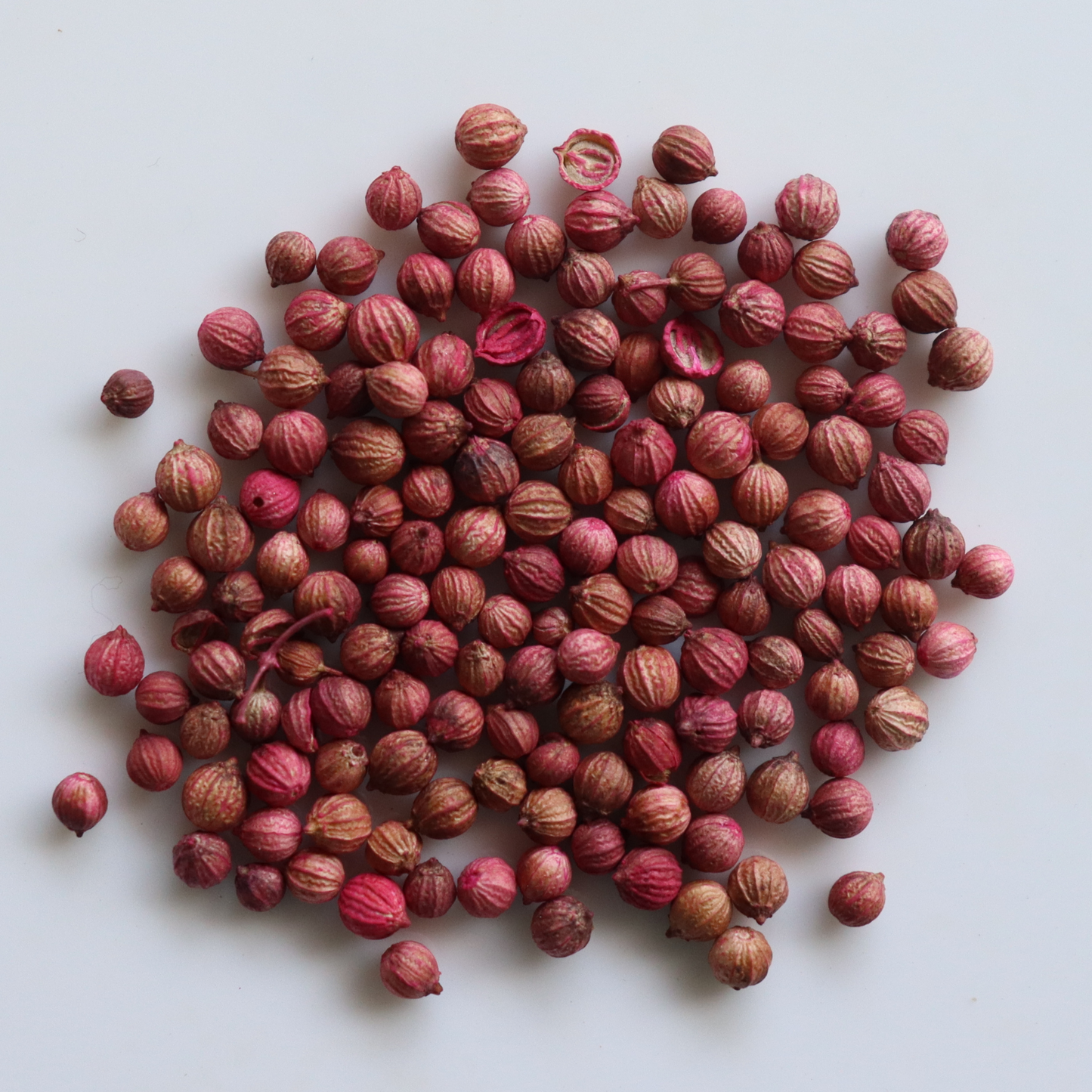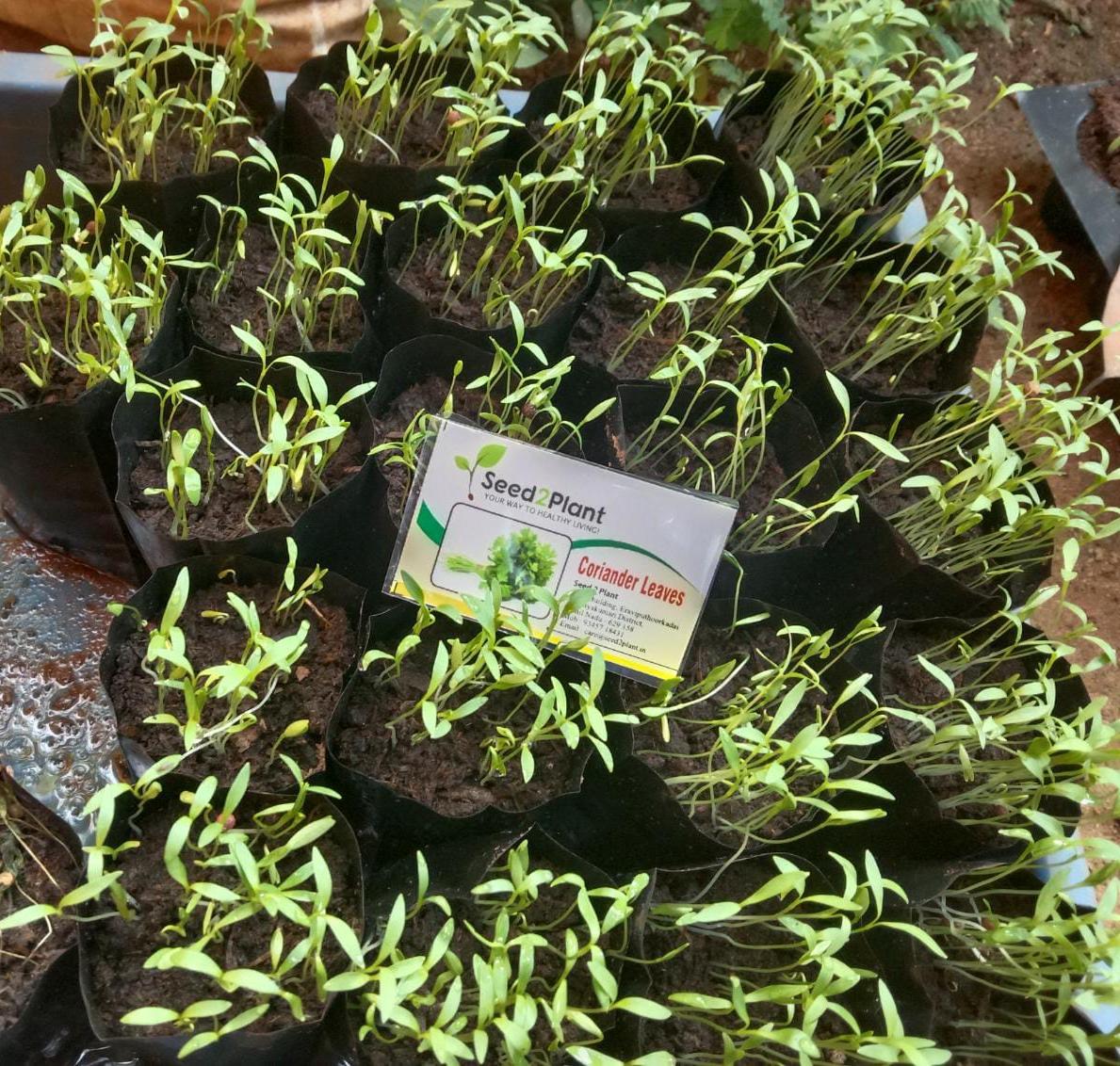 Coriander, Coriandrum sativum, is an erect annual herb in the family Apiaceae. The leaves of the plant are variable in shape, broadly lobed at the base of the plant, and slender and feathery higher on the flowering stems. The plant produces an oval shaped fruit which is yellow-brown in color and contains two seeds.
Coriander is a soft hair-less plant. The leaves of the plant are variable in shape, broadly lobed at the base of the plant, and slender and feathery higher on the flowering stems. The plant produces a yellow-brown color fruit which is in oval shape and it contains two seeds.
All the parts of the coriander plants are edible but the fresh leaves and its dried fruits are most commonly used. Leaves and seeds are used fresh or in the dried form as an herb for cooking.
Benefits and uses of Coriander Leaves
The fresh leaves are used in a variety of dishes, including chutneys and salads, salsa and guacamole, and as a garnish for soup, seafood, and meat.

Coriander leaves are sometimes used raw or added to the dish right before serving because their flavor is diminished by heat.

Coriander is used to treat abdominal pain, constipation, diarrhea, gas, nausea, athlete's foot, and a variety of other symptoms caused by a long-term disease of the broad intestines.

Coriander may also be used to remove oil, which aids in blood sugar control.

Coriander leaves are high in antioxidants that help heart health, protect the brain, promote digestion and gut health, combat infection, and protect the skin from skin diseases

.
Specifications of Coriander Leaves seeds
| | |
| --- | --- |
| Common name | Coriander leaves |
| Sunlight | Full sun |
| Water | Regular and steady watering |
| Temperature | 17 and 27°C (62.6–80.6°F) |
| Soil | Sandy loam, loam, clay soil |
| Fertilizer | Nitrogen, potassium, phosphorus |
| Germination | Takes up to 2 to 3 weeks |
| Harvest season | After 45 to 70 days |
| No. of seeds | 150+ |
Planting and Care of Coriander Leaves
Sowing of Coriander Seeds
Coriander can be grown in full sun with a pH of 6.2 to 6.8 in well-drained soil. To prevent seed bolting, seeds should be sown directly in grow bags or planting beds 0.6 to 1.2 cm deep in soil with good drainage. There should be a 30-38 cm intersection between plants and a minimum of 5 cm intersection between seeds. Water the seeds periodically in the appropriate quantity to keep them moist. Cover the seeds with the one-inch of fine mulch. Thoroughly wet the region.
Growing Coriander Leaves
Coriander herb can also be cultivated indoors in a variety of climates. Coriander, on the other hand, bolts rapidly during the summer months, resulting in reduced foliage growth. Coriander takes 40 to 45 days to mature. It is often grown as a rotation crop.
If plants are kept clear of weeds, they won't compete with nutrients. Providing fertilizers in sufficient quantities during the growing stage would help the plant grow. Germination takes from 2 to 3 weeks. Regular and consistent watering is essential for healthy coriander herb development.
To be consistent, you should plant 2-3 weeks apart each season.
Harvesting Coriander Leaves
Coriander is ready for harvesting 45 to 70 days after planting. Leaves can be harvested from the outside of the plant when they reach a length of 10 to 15cm, or the whole plant can be harvested at soil level or 4 to 5 cm above the crown. Coriander may be harvested if the plant is six inches high. At this point the herb's leaves are soft and less bitter. The roots are more pungent than the leaves. At soil level, cut the gentle stems. Additionally, you can harvest the seeds once the coriander plant blooms and produces seed heads. Harvested seed heads should be brown in color and contain seeds. When the seeds have turned brown, they can be harvested.
Before using the harvested seeds in recipes, dry them. Store in a paper bag tight-fitting until you are ready to plant. Additionally, you should sow them immediately to ensure a continuous harvest.
Precautions while growing Coriander plants
Coriander can tolerate and even thrive in light frost, but extreme heat can cause the plant to bolt.
Avoid transplanting or repotting germinated seeds; rather, begin with the seeds directly. This will aid in your avoidance of bolting.
Coriander may be susceptible to root rot. This condition occurs when the plant's roots become excessively wet. Thus, a well-drained soil with mixed sand is critical for the plant's drainage. Additionally, excessive watering can result in soil saturation and the subsequent development of some leaf diseases. Easy precautions that can be taken to prevent this include watering during the day, avoiding evening watering, and not overwatering the plants.
Common Problems affecting Coriander Leaves and its Solutions
Powdery mildew, wilt, stem gall, blight disease, and stem rot are only a few of the coriander diseases. It begins as small, white, powdery patches on young stems, leaves, and buds that grow in size and coalesce to cover the entire surface of the leaf. Affected leaves are twisted and shrunk in scale. Premature sterility is also a frequent occurrence. The umbels wither in serve situations.
Owing to this disease, seed formation can be inhibited in affected plants. Fungi can live in plant debris and can spread over great distances through air. Development is halted in partly wilted plants.
Leaves change color from pinkish yellow to yellow. These plants also exhibit sterility. If seeds are produced, they are immature and very light in weight. Severe contamination during the early stages results in the crop's complete failure.
Use of organic neem cakes and spraying insecticidal solutions will be a potential solution for this problem.
No. of Coriander Leaves Seeds -  150+
Happy Seeds!
I ordered soil, watering can and seeds from seed2plant.in. Most of the seeds germinated well. Look at these lovely cilantro all happy and thriving. Cilantro requires a little patience since it won't germinate when you want them to. Somehow mine are still germinating after a month of sowing them(probably due to peer-pressure ;) :P ). This was actually helpful IMO to have a steady supply of cilantro for my little kitchen-balcony garden.
Free delivery above ₹499

More you buy, more you save! 24 Hour dispatch and 5-7 days delivery.

Easy Returns

Changed your mind about the purchase? We are just a text/call away.

Quick and Friendly Support

Our helpful and courteous staff can help you via chat or phone.

Secure Payments

All transactions done on Seed2Plant are encrypted and safe.