Handheld tool suitable for digging through the soil
Ask More on WhatsApp
Regular price
Rs. 170.00
Sale price
Rs. 120.00
Unit price
per
Sale
Sold out
THIS PRODUCT IS PROUDLY MADE IN INDIA
View full details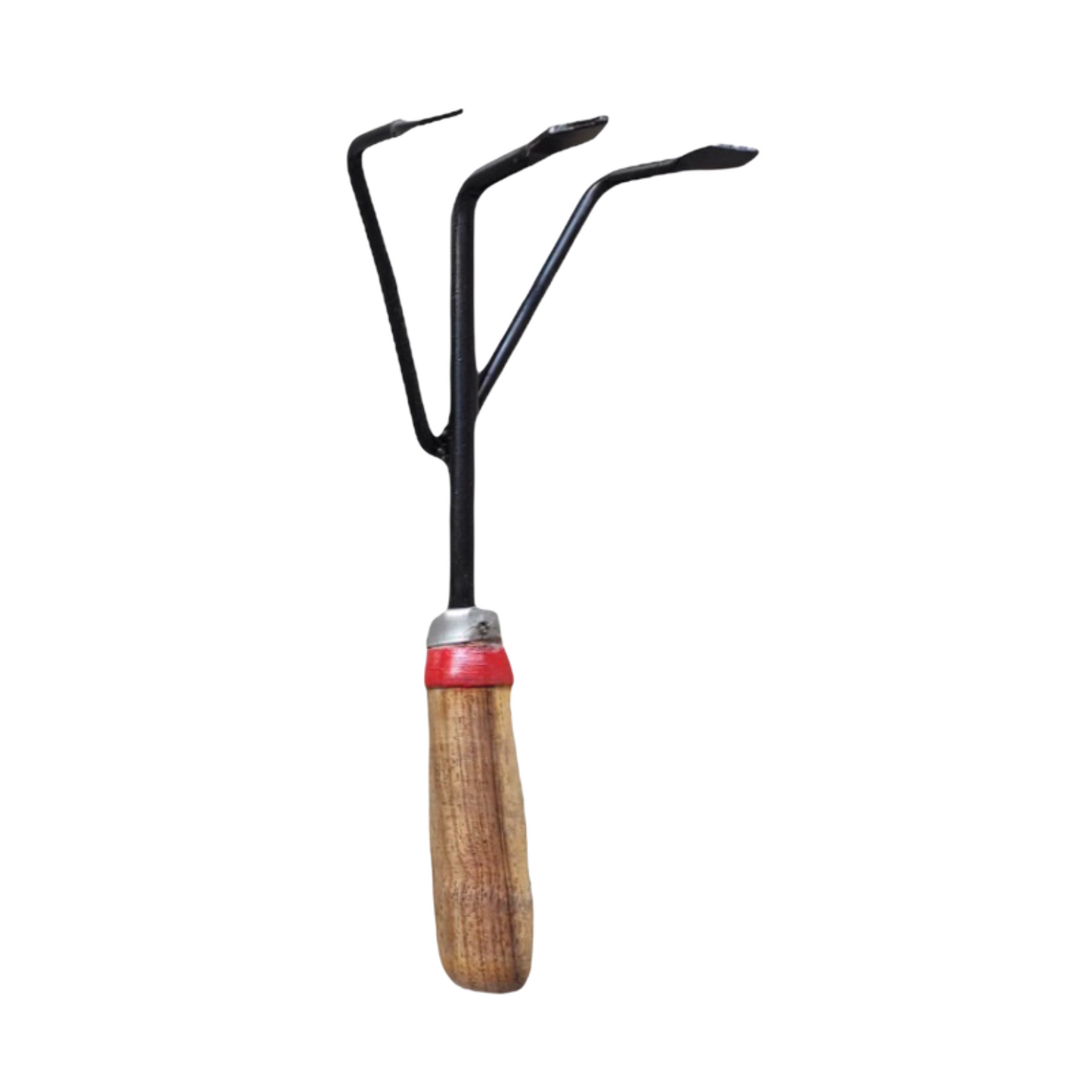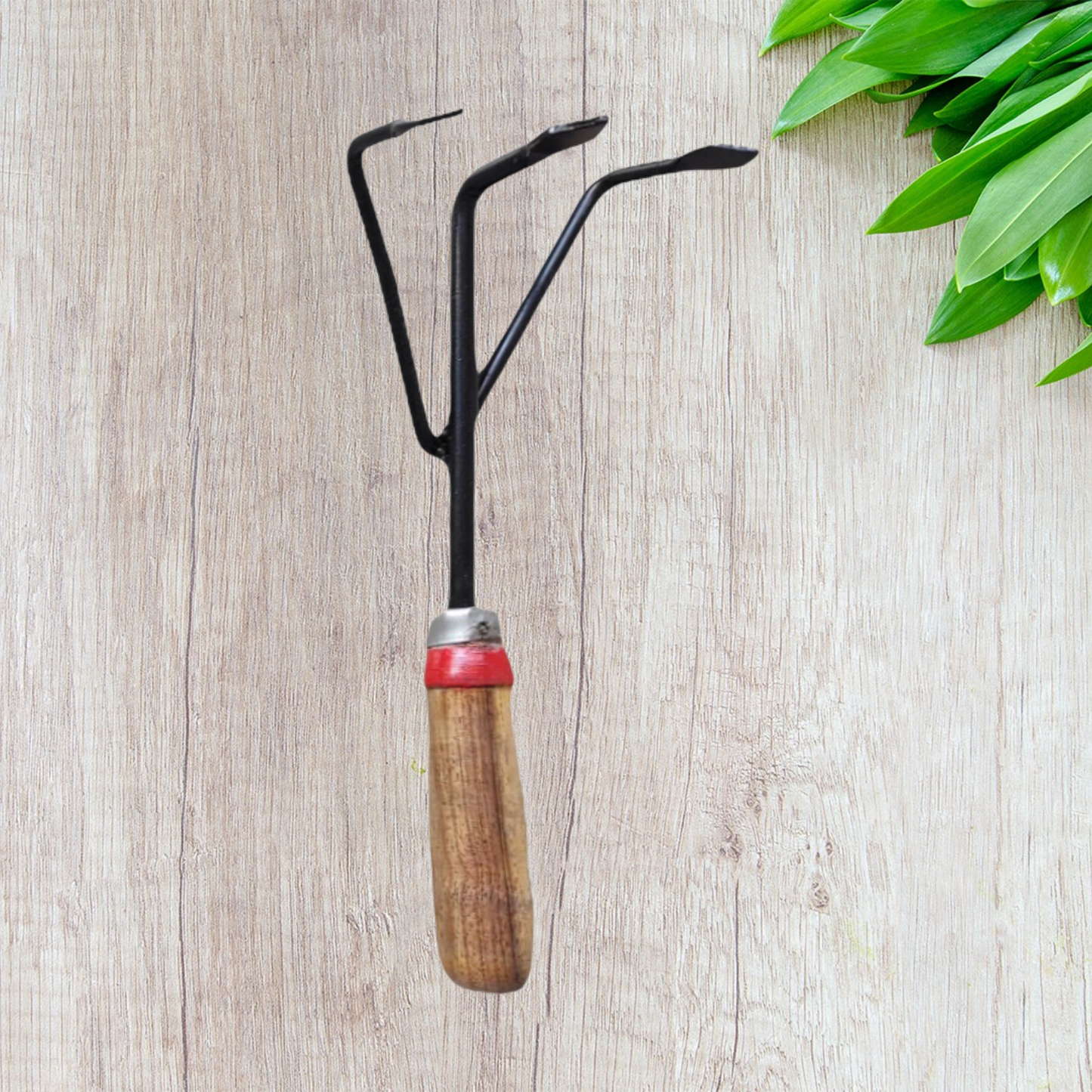 Hand cultivator is a simple tool with rake-like heads. The rake-like/ claw-like edge has three tines which enables

digging up the soil, loosening soil to better air circulation and removing weeds.

Light-weight and

rust-resistant

tool is powder coated to ensure long term usage without deterioration of metal. 

The stability and durability of the wooden handle provides a firmer grip.

The ergonomic handle can provide shock absorption making it easy to work through hard soil. 
What is a Hand Cultivator?
Seed2Plant hand cultivator with a light weight design is made to help ease digging up the soil and breaking harder soil particles for better aeration. The Hand cultivator has a handle with three tines attached at the heads. The tines give a rake-like appearance in the head. The tines have equal length and are attached to the handle in the middle. This arrangement demands less effort from the gardener while digging through depths. The length of the blade comes into use while handling deeper roots. 
The Handle 
An ergonomically constructed wooden handle gives a vintage touch while increasing grip strength. It is durable and can absorb shocks increasing hand comfort during usage. 
How to Use Hand Cultivator
Wear your gardening gloves.

Before using any gardening tool, it is important to wear safety gloves to protect hands against blisters.

To create rows for planting seeds.

Make use of the cultivator to draw lines across the garden to mark rows to make the vegetable and plant beds. Ensure proper spacing between rows for air circulation between stems.

To break/ loosen/ turn the soil.

To turn or loosen the soil, use the cultivator in a chopping motion along the sowing row created to break any hard soil particles. Continue breaking until the soil is loose and soft.

For pulling the weeds.

Cultivator can be used to remove weeds from the roots. To do so, soften the soil as mentioned in step 3. Dig the cultivator blade into the soil to at least 2 inches so that it could get hold of the roots as well. Once the weed roots are located carefully pull them out and discard elsewhere. It is important to prevent weed growths around cultivated land as it prevents healthy growth of the plants. 
Free delivery above ₹499

More you buy, more you save! 24 Hour dispatch and 5-7 days delivery.

Easy Returns

Changed your mind about the purchase? We are just a text/call away.

Quick and Friendly Support

Our helpful and courteous staff can help you via chat or phone.

Secure Payments

All transactions done on Seed2Plant are encrypted and safe.