Non-Hybrid, Open Pollinated, and Non-GMO. 80-95% Germination.

Ask More on WhatsApp

Regular price

Rs. 69.00

Sale price

Rs. 39.00

Unit price

per

Sale

Sold out

Number of seeds in a packet: 100+

Latest Germination Test: November, 2023

Germination Percentage: 95%

THIS PRODUCT IS PROUDLY MADE IN INDIA

View full details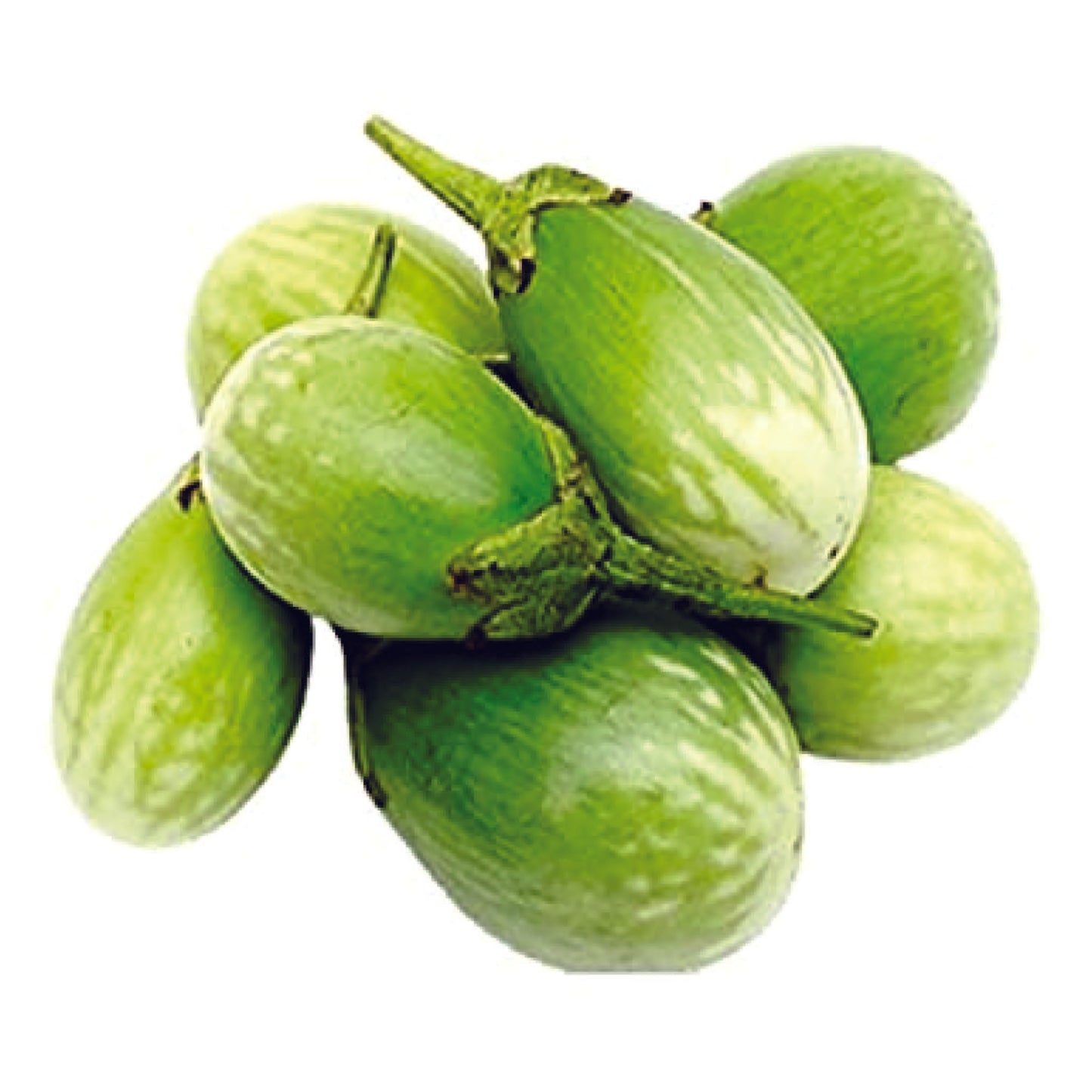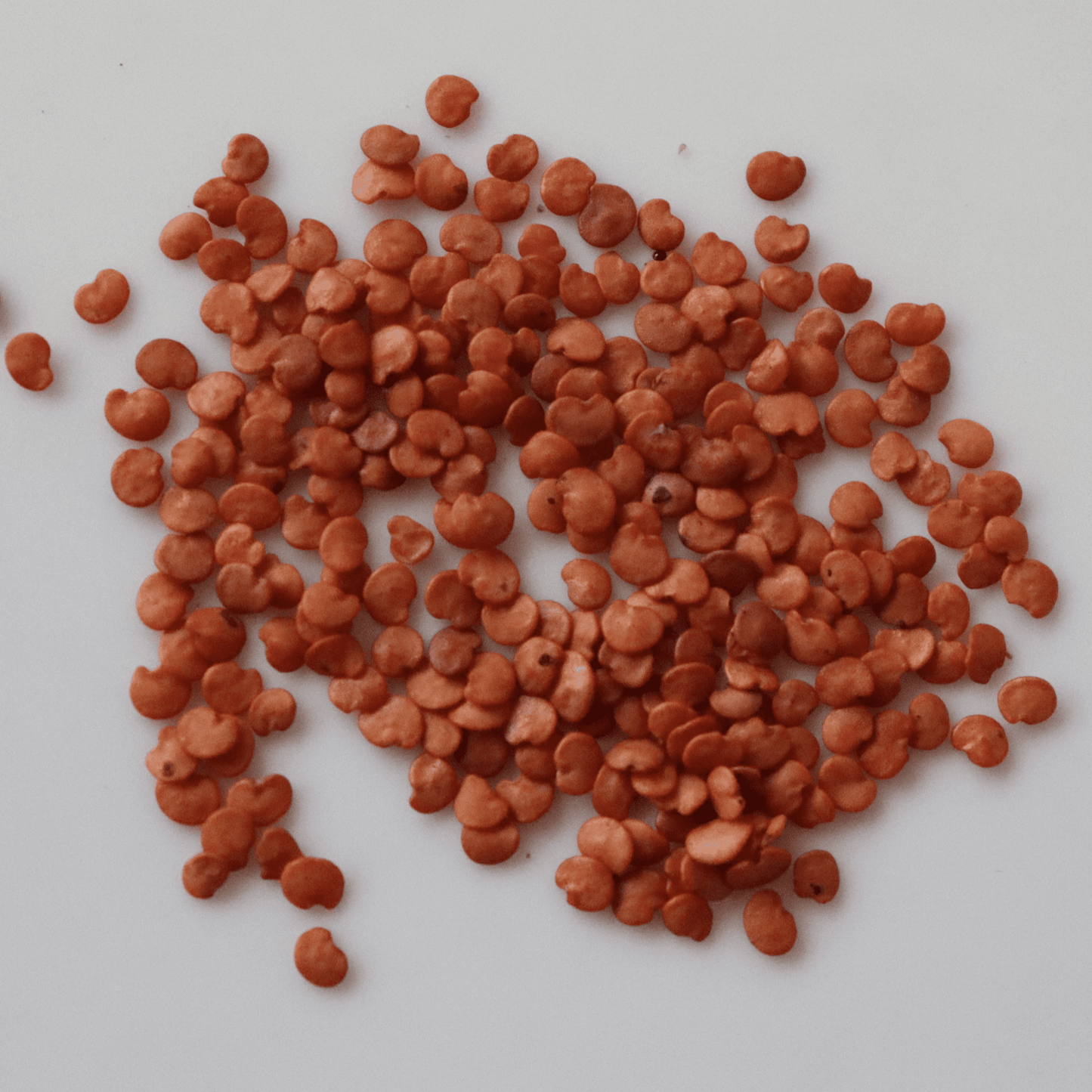 Green brinjal is an attractive variety with an attractive form and a beautiful green sheen. It is a good yielding type that is also heat tolerant. The green brinjal plant is a tropical plant that thrives in warm climates. Full sun is required for its growth. Green brinjal is tolerant to a wide variety of soil conditions. It is preferable to have deep, fertile, and well-drained sandy loam or silt loam soils. Green brinjal plants cannot resist frost, and when the temperature falls below 16°C, the growth of immature plants is slowed.
Benefits/Uses of Green brinjal
The green brinjal is a vitamin and nutrition powerhouse.

It is high in potassium, copper, magnesium, manganese, phosphorus, niacin, vitamins B1 and B6, and folic acid.

Due to the green brinjal's high nutritional value, it is one of the most significant vegetables.

The green brinjal is an excellent source of fibre and has a low soluble carbohydrate content.

The green brinjal is exceptionally beneficial to the heart since it significantly reduces cholesterol levels.

Assists in quitting smoking.

The green brinjal plant contains a high concentration of vitamin C, making it an effective antiviral and antibacterial source.
Specifications of Green brinjal Seeds
| | |
| --- | --- |
| Common Name | Green brinjal |
| Sunlight | Full Sun |
| Water | Water regularly |
| Temperature | 24-29 degrees |
| Soil | pH:5.5 to 6.8. |
| Fertilizer | Calcium-rich fertilizer required |
| Germination | 6-8 days |
| Harvest Season | 60-70 days |
| No. of seeds | 100+ |
Planting and Care for Green brinjal
Sowing Green brinjal Seeds
Plant the seeds 1/4 inch deep in appropriate grow bags, water immediately after planting, and cover loosely with plastic to keep moisture.

1 to 2 inches of water is required every week
Growing Green brinjal
In well-prepared beds, space seedlings  24 to 30 inches apart.

Pinch the terminal growth points of the plant to create a bushier plant.

Green brinjal is a heavy feeder. A strong dosage of fertilizer and amend the soil with lime since green brinjal requires a high calcium content. Then, while the plant is actively growing, add fertilizer approximately once a month.

Avoid planting the green brinjal in a shaded area of the garden.

The plants should receive an adequate amount of sunlight.

Occasionally, any weeds that may sprout in the plant bed must be eliminated.

If any disease is detected on the plants, they should be sprayed with pesticides or insecticides.

Plants grow taller than 24 inches.

During the growing season, water thoroughly and apply a balanced fertilizer like Cow Dung Manure - Dried and Powdered every two weeks.

Limit the number of fruits per plant to five or six for larger fruits.
Harvesting Green brinjal
Harvest the fruit immediately after it reaches about 4–5 cm.

Ten to twelve of them can be gathered from each plant with proper watering and fertilization procedures.

Green brinjal plants are sensitive, and caution should be exercised during harvesting to avoid damaging the plants (the stems are quite brittle).

Pruning scissors are used to cut the fruit. Handle gently to avoid bruising.

Bear in mind that the fruit has a short shelf life.
Precautions while Growing Green brinjal
To grow your vegetables, always use an organic soil mix.

Seeds should be planted in moist soil (Not damp or soil dripping with water)

The average period for germination is one week.

Slightly water the soil in the morning and evening to keep it moist.
Common Problems affecting Green brinjal Plants and Solutions
Green brinjal can attract Colorado potato bugs, which can be manually controlled if found early and plants are inspected often. Otherwise, registered insecticides for beetle management, such as bio pest control for sucking and biting pests, may be required. Infestations of flea beetles can be avoided by using row coverings to protect new transplants. After roughly a month in the field, the plants are large enough to tolerate any foliar damage, and yields are unaffected. Verticillium wilt is a widespread soil-borne disease that causes plant stunting, leaf yellowing, wilting, and death. To avoid verticillium and other soil-borne diseases, grow green brinjal at the exact location only once every three to four years, if possible.
No. of Green Brinjal Seeds - 100+
Free delivery above ₹499

More you buy, more you save! 24 Hour dispatch and 5-7 days delivery.

Easy Returns

Changed your mind about the purchase? We are just a text/call away.

Quick and Friendly Support

Our helpful and courteous staff can help you via chat or phone.

Secure Payments

All transactions done on Seed2Plant are encrypted and safe.