Hybrid, and Non-GMO. Tested to have 85-95% Germination.

Ask More on WhatsApp

Regular price

Rs. 50.00

Sale price

Rs. 39.00

Unit price

per

Sale

Sold out

Number of seeds in a packet: 15

Latest Germination Test: November, 2023

Germination Percentage: 96%

THIS PRODUCT IS PROUDLY MADE IN INDIA

View full details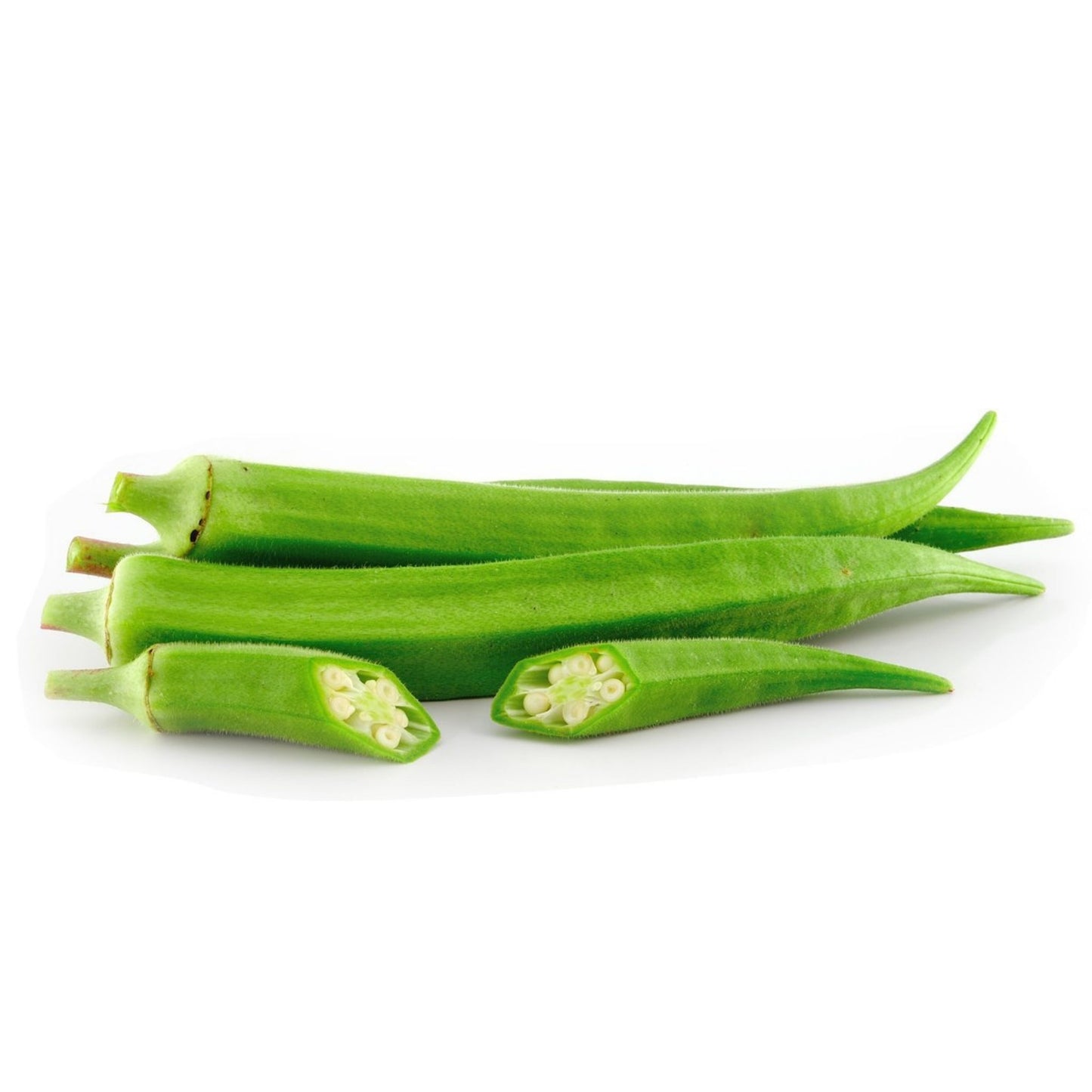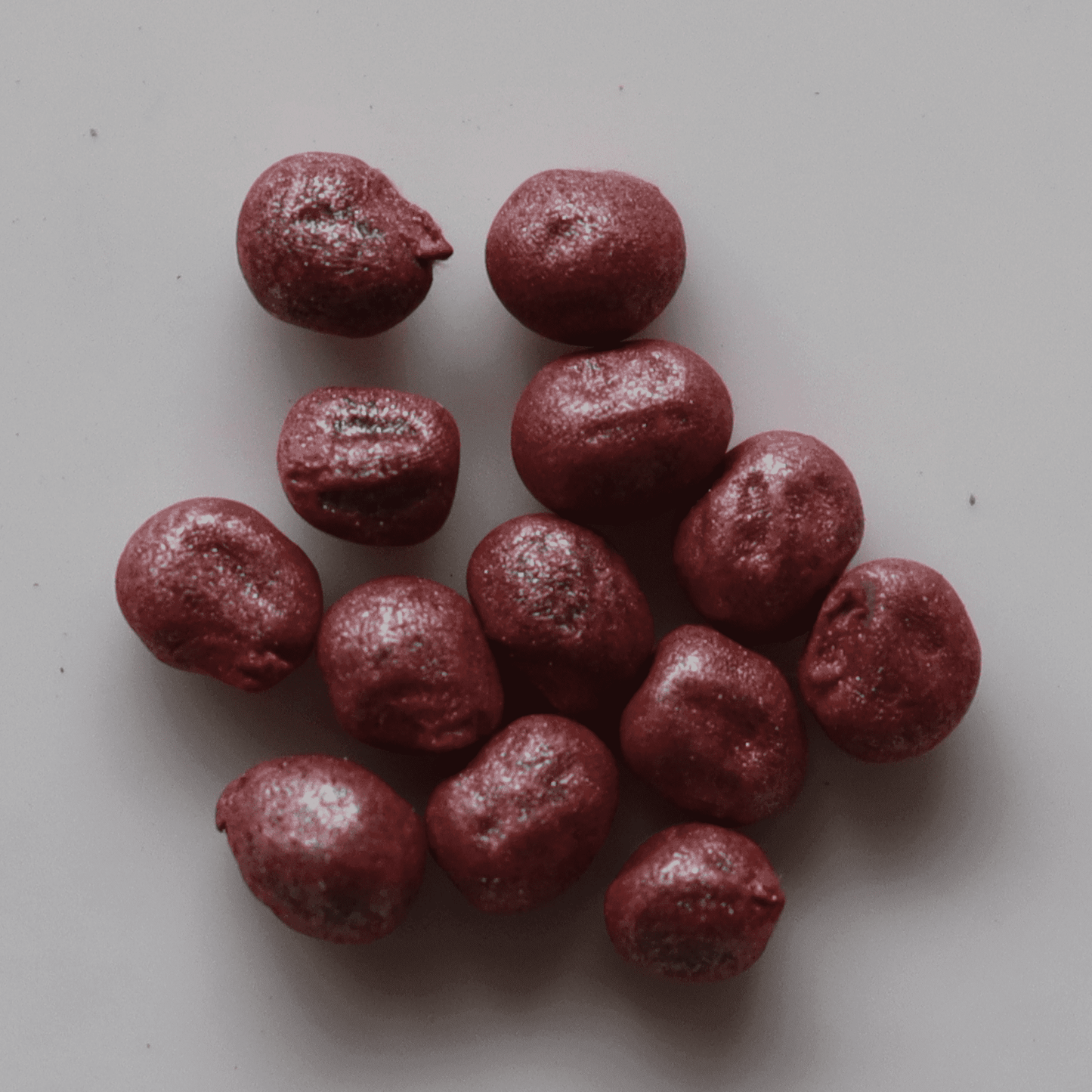 OKRA (Bhindi) is an everyday summer vegetable diet due to its ability to grow during the hot seasons when few other fresh garden vegetables are available. It takes on the form of an elongated lantern as it grows. It is a fuzzy, green-colored, ribbed pod ranging from approximately 2-7 inches. This vegetable is popular for its rows of tiny seeds and slimy or sticky texture when sliced open. Okra (also known as Lady's finger) is a common vegetable throughout the world. It is a nutrient powerhouse and an excellent source of vitamin C, vitamin A, folacin, vitamin B, and fiber. Additionally, the vegetable is high in magnesium, potassium, and calcium. Okra, which is fat- and cholesterol-free, is a low-calorie vegetable.
The vegetable thrives in well-drained, fertile soils that receive direct sunlight. The pH of the soil is usually irrelevant to the plant, as it thrives in soils ranging between slightly acidic and slightly alkaline (pH 6.5 to 7.5).
Benefits/Uses of Okra
Okra's 50% soluble fiber content helps to lower the risk of heart disease.

The remaining 50% of the vegetable (insoluble fiber) helps reduce the risk of some types of cancer.

Okra can be helpful as an ulcer preventative in people who suffer from ulcers.

Okra's alkaline pH can also lead to its anti-ulcer effect by neutralizing digestive acids.

The vegetable is boiled in salted water and consumed as a remedy for heartburn, especially in pregnant women.

Additionally, it is used to treat pneumonia, bronchitis, urinary disorders, and pulmonary tuberculosis.

Okra is an ornamental plant for gardens due to its foliage and bell-shaped yellow flowers with red centers.
Specifications of Okra Seeds
| | |
| --- | --- |
| Common Name | Lady's-finger, Okra, Gumbo, Bhindi, |
| Sunlight | Full Sun |
| Water | Regularly watered |
| Temperature | 29°C |
| Soil | 6.5 and 7.0 PH |
| Fertilizer | Required |
| Germination | two to 12 days |
| Harvest Season | 50 to 65 days |
| No. of seeds | 15 |
Planting and Care for Okra
Sowing Okra Seeds
The vegetable thrives in well-drained, fertile soils that receive direct sunlight.

The pH of the soil is usually irrelevant to the plant, as it thrives in soils ranging between slightly acidic and slightly alkaline (pH 6.5 to 7.5).

In cold soils, okra seeds do not germinate well. The seeds are to be planted in the spring after the soil has warmed up.

To expedite germination, the seed is soaked in water or wrapped in moist paper or towel overnight.

Plant five to six okra seeds in a 12-inch grow bag.

The vegetable demands a long growing season in a warm climate.
Growing Okra
Okra is a plant that thrives in dry conditions. Watering, on the other hand, maybe required during prolonged dry periods. It must maintain an even moisture level during the growing season.

Moisture is critical for flowering and pod growth.

Before planting, apply approximately one to two pounds of all-purpose garden fertilizer.

When harvesting starts, sprinkle a small amount of nitrogen around each plant.
Harvesting Okra
The immature pod of the okra plant is edible. The first pods may be harvested two months after planting and will continue to bear for several months, particularly if over-mature pods are regularly removed. Approximately four to six days after flowering, the pods hit marketable size. Three to five inches in length is considered optimal for consumption. The longer the pods grow, the more fibrous they become and the lower their quality and value.
Post-harvest handling: Care must be taken to prevent bruising the pods. Bruises will darken within a few hours of being handled roughly. Using soft cotton gloves will assist in avoiding pod injury. Okra should not be stored in bins or packages, as the pods can bleach if adequate ventilation is not provided.
The pod should be kept at a temperature of 45°F (7°C) and relative humidity of 90–95%. At higher temperatures, the pods turn yellow, become challenging, and begin to decompose. Okra can start to wilt with as little as a 3% moisture loss. Okra should be sold as soon as possible after harvesting. The vegetable has a seven to ten-day storage life.
Precautions while growing Okra
Weeds should be kept out of the area around okra plants. Weeds and grass in close proximity to the plant should be cut carefully by hand to avoid damaging the roots. Since plants are vulnerable to stem rot, the soil should be saturated when they are watered, not the plant. If plants are deeply watered, yields can increase. To minimize the risk of fruit rot, adequate air circulation should be maintained.
Plants do not emerge if seeds do not germinate. The soil is not warm enough for germination; Okra must germinate at a temperature of at least 70°F. Twenty-four hours prior to sowing, soak seeds in water.
Common Problems affecting okra plants and solutions
Silver leaf whitefly, Heliothis, stink bugs, rough bollworm, looper caterpillars, and green vegetable bugs are just a few of the numerous insect pests that can target Okra. Aphids and mites are also known to attack okra crops. Aphids may be coated with soap spray or washed away with a constant stream of water. Stink bugs are more challenging to eradicate. These can be hand-selected and disposed of. It is recommended that biopesticides be used. Without picking the pods/fruits on time and allowing them to mature on the vine, flowering and subsequent development would be reduced. Branch thinning or branch removal may be required to keep the plant from growing too densely.
Leaf spot is a fungal infection—resistant plant varieties. Crop rotation is essential. Maintain a garden devoid of plant waste. Every 7 to 10 days, apply Trichoderma Viride Bio Fertilizer or Pseudomonas Fluorescens Bio Fertilizer. Soil should be well-drained—alternate crops.
Extremes of heat and cold can harm pollination. Pollination will be ineffective if temperatures exceed 90°F or fall below 55°F. Inadequate light, water stress, and an excess of nitrogen all contribute to pod formation inhibition. Plant in full sun, in compost-rich soil, and maintain an even moisture level in the soil.
Anthracnose is a fungal infection that thrives in conditions of high humidity and rainfall. Leaves can succumb to the elements and fall. The plant can wither. Plants that are contaminated should be removed and discarded. Avoid gardening in the rain, as this can result in the spread of spores. Soil should be well-drained. Every 7 to 10 days, spray Trichoderma Viride Bio Fertilizer or Pseudomonas Fluorescens Bio Fertilizer.
No. of Okra Seeds - 15
Very satisfied with the seeds
We bought cauliflower, okra and green beans seeds and to our surprise all the seeds we sowed in the first batch germinated with healthy seedlings so far. I've not seen this good quality seeds from other online vendors so far. Thank you seed2plant team.
best seeds
recently purchased okra,tomato,white brinjal,ridged guard and cucumber seeds.seeds are best quality and good germination
Free delivery above ₹499

More you buy, more you save! 24 Hour dispatch and 5-7 days delivery.

Easy Returns

Changed your mind about the purchase? We are just a text/call away.

Quick and Friendly Support

Our helpful and courteous staff can help you via chat or phone.

Secure Payments

All transactions done on Seed2Plant are encrypted and safe.