Non-Hybrid, Open Pollinated, and Non-GMO. 80-95% Germination.

Ask More on WhatsApp

Regular price

Rs. 50.00

Sale price

Rs. 39.00

Unit price

per

Sale

Sold out

Number of seeds in a packet: 15

Latest Germination Test: November, 2023

Germination Percentage: 96%

THIS PRODUCT IS PROUDLY MADE IN INDIA

View full details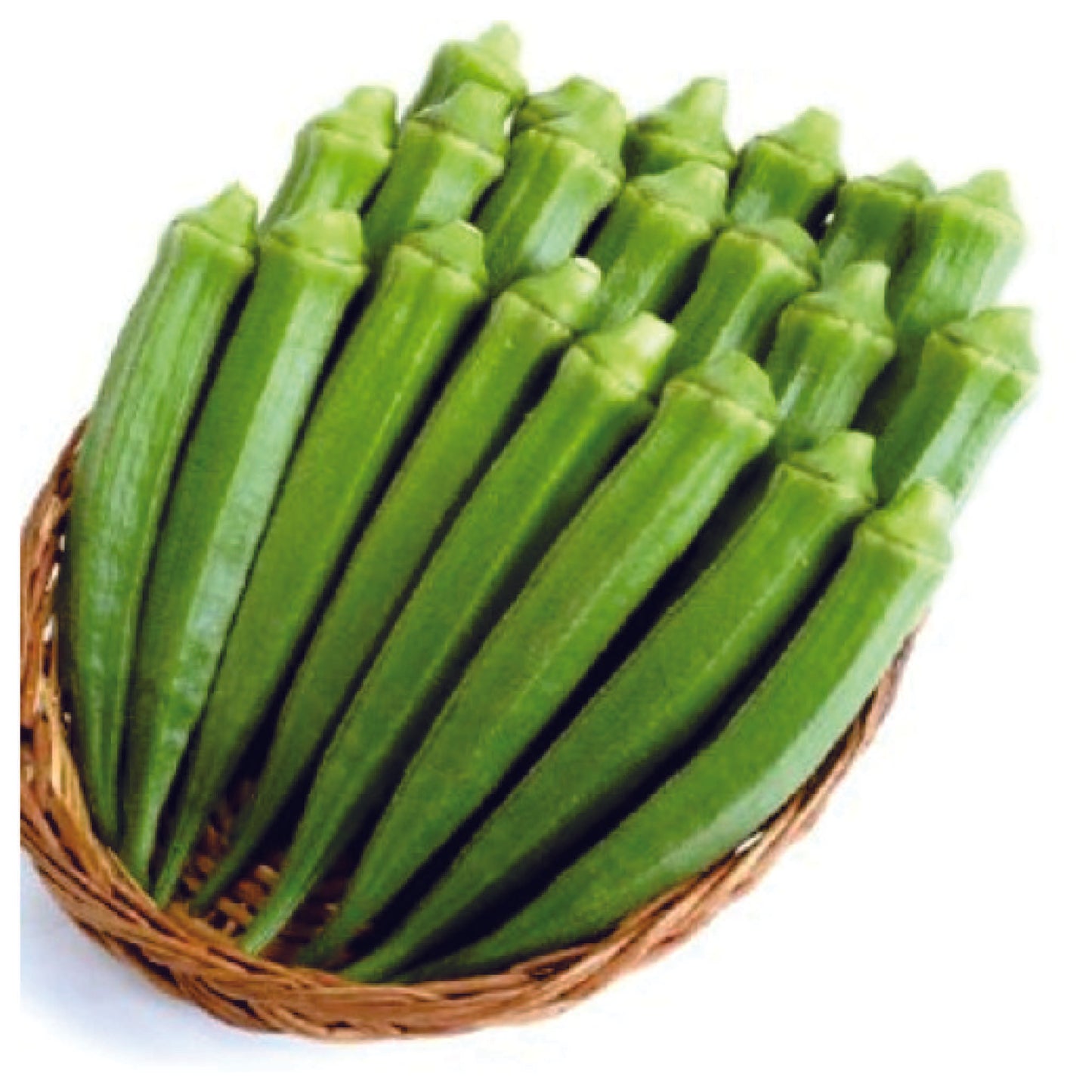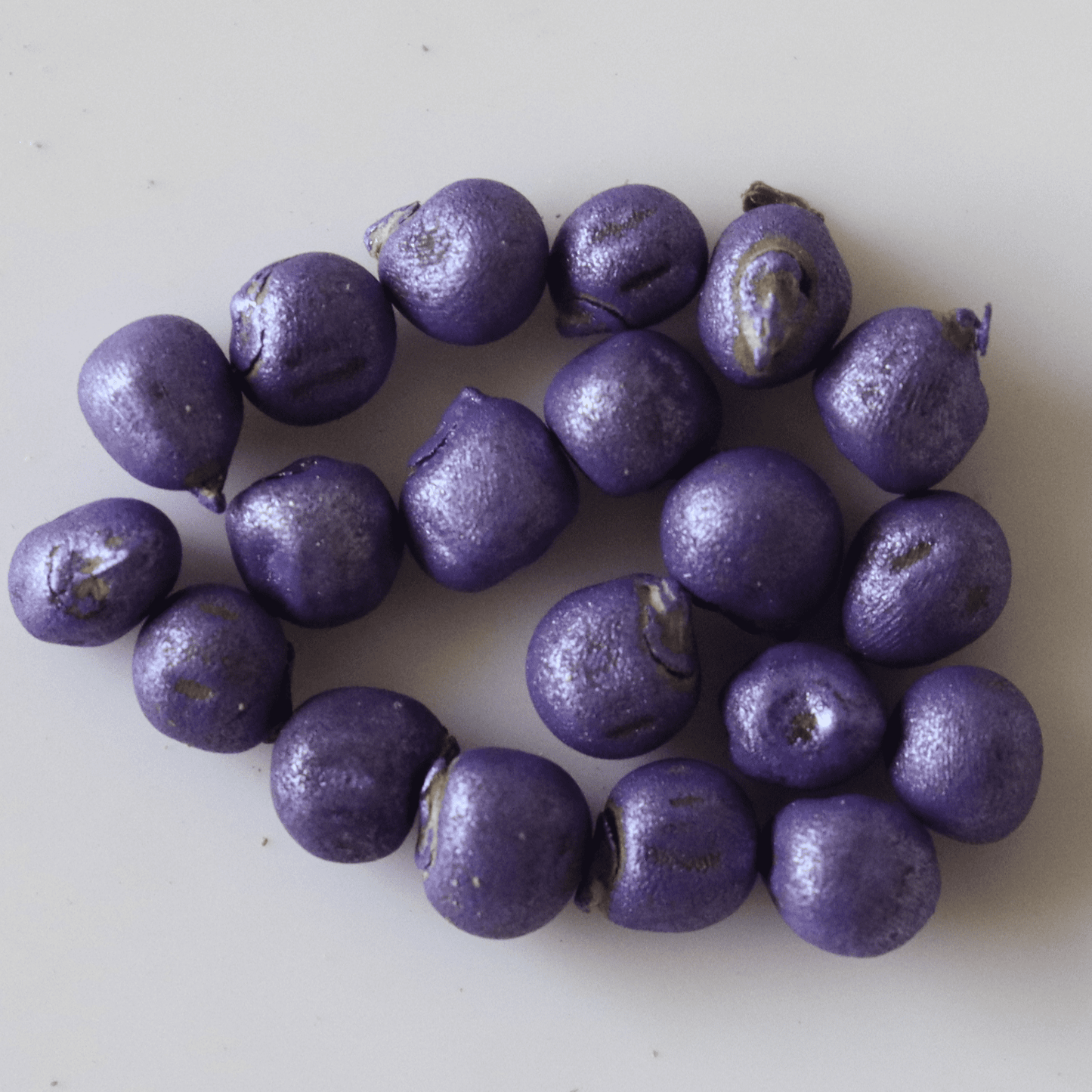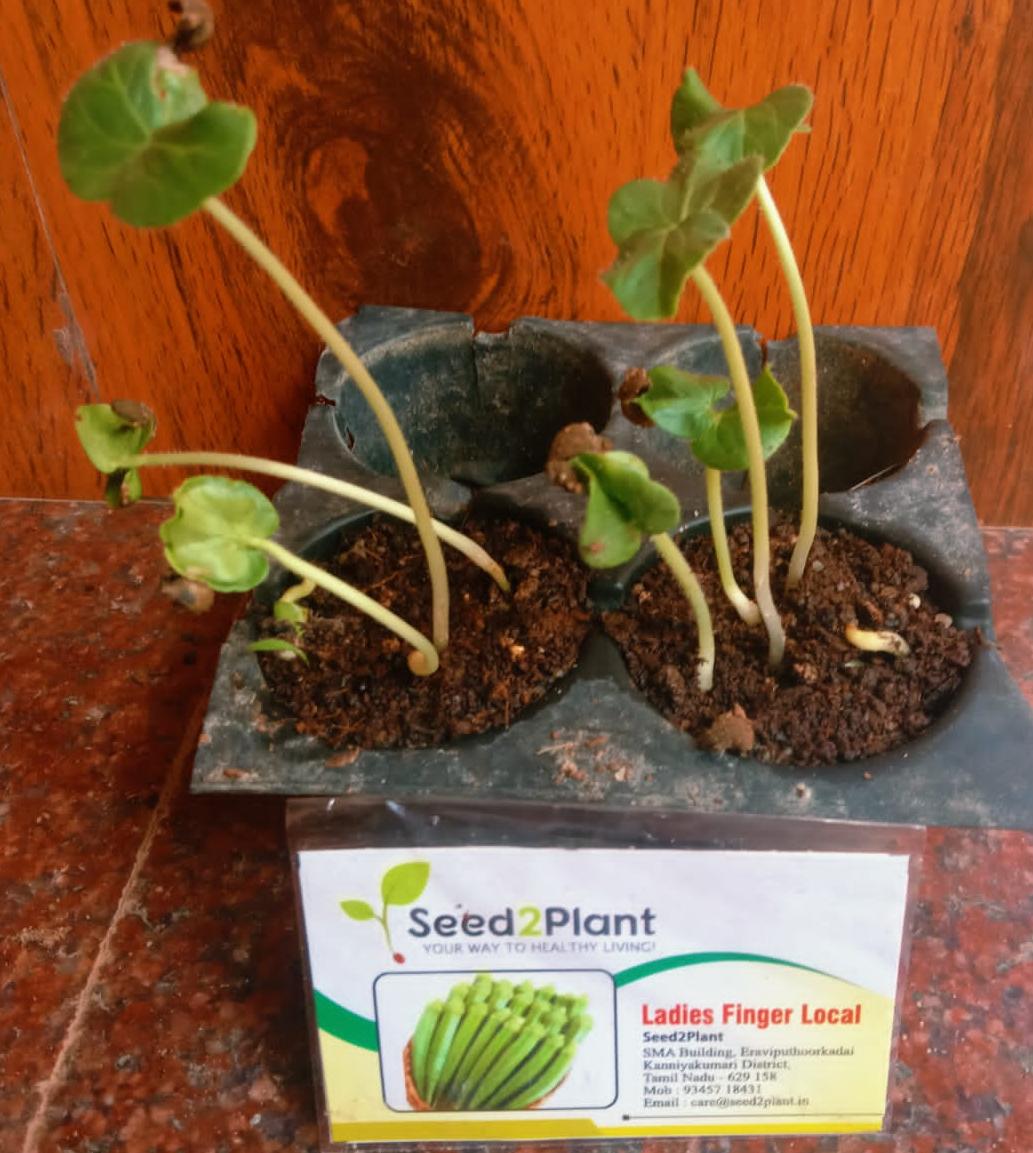 Ladies finger, also known as okra or bhindi, is a seasonal plant in the melon family of lovely flowers. It is a summer crop, a heat-loving crop that thrives in full light.
It is low in calories and can be prepared and eaten in a variety of ways. Ladies finger contains 7.03 grams of carbohydrates, 2 grams of protein, 0.1 grams of fat, and 9 percent fiber in 100 grams. Ladies finger is high in folate, niacin, Vitamin C, E, and K. It is also high in calcium, copper, iron, magnesium, manganese, phosphorus, and zinc. Ladies finger seeds can be used to extract oil, and their fiber can be used to make paper.
Benefits/Uses of Ladies Finger
Bad cholesterol, which is the main cause of heart disease, can be reduced by the rising intake of ladies' fingers.

Ladies finger is an excellent choice for diabetics due to its high fiber content, which helps to control blood sugar levels.

Ladies finger contains a high concentration of antioxidants, which aid in the battle against cancer, as well as a high concentration of vitamin C, which is well known for boosting immunity and preventing common infections.

Ladies finger contains a high concentration of vitamin K, which is beneficial to blood health and the treatment and prevention of anaemia.

Ladies finger aids in weight loss and is helpful during pregnancy because it contains a high amount of folate, which ensures the baby's proper neurological growth.
Specifications of Ladies Finger Seeds
| | |
| --- | --- |
| Common name | Ladies finger, okra, bhindi |
| Sunlight | 6to 8 hours a day |
| Water | 1.5 inches for every 10 days |
| Temperature | 23.9–32.3°C (75–90°F) |
| Soil | Well-drained, light sandy to medium loams |
| Fertilizer | Ammonium phosphate fertilizer |
| Germination | After 12 days |
| Harvest season | 2 months after planting |
| No. of seeds | 15 |
Planting and Care for Ladies Finger
Sowing Ladies Finger Seeds
Ladies finger seeds should be soaked in water for a minimum of 12 to 14 hours before sowing to absorb moisture content.

The seeds should be sown in pots or grow bags an inch deep in the soil at a distance of 3 feet along the rows so that roots have enough room to grow properly.

Since the ladies finger plant is self-pollinating, hand pollination is unnecessary.
Growing Ladies Finger
The ladies finger seeds will germinate after about 12 days.

The plant should be narrowed by loosely tying them to branches 12 to 18 inches apart so that they grow straight upwards. Proper and bright sunlight is needed at this stage for the ladies finger plant to thrive.

Water the plant only from the bottom; avoid wetting the foliage. A thick layer of mulch may be used to keep the soil moist and weeds at bay.

To get the most benefits, apply nitrogen and phosphorus, and spread chicken manure for nearly a week before planting. Commercial development necessitates the use of appropriate herbicides.

Transplanting should be avoided because it can damage the roots.
Harvesting Ladies Finger
The ladies finger plant will be fully matured in 8 weeks, and development will take up to 12 weeks. It is time to harvest the ladies finger when the seed pods are 2 to 3 inches long.

Harvesting is possible after the bloom fades, but don't wait too long or it will turn black and die.

Harvesting should be performed on alternating days, that is, every second day so that they remain soft and do not become too hard.

It is recommended to wear gloves when picking the pods because they have spines regardless of the variety of ladies finger grown.

Harvest pods with caution, as there are several pods in the same place.
Precautions while growing Ladies Finger
Soils should be rich in organic matter and have a pH of 5.8 to 6.8.

Watering is essential for the ladies finger plant, particularly during the flowering stage.

Ladies finger should be planted in the early summer months or the spring season, as well as in the coolest area so that the seeds do not rot, and should be harvested at the appropriate time to prevent the vegetable from over-maturing.

 The bottom leaves of the plant should be pruned to increase yield.
Common Problems affecting Ladies Finger Plants and Solutions
The ladies finger plant is known to attract pests and insects such as beetles, aphids, whiteflies, and worms, which can cause significant harm to the plant. As a result, certain preventive steps, such as soil conservation and crop rotation, should be implemented to avoid such diseases.
Leaf-eating insects will target the young ladies finger vine. Every day, extra care should be taken with the young plant, and any eaten leaves should be picked and thrown away immediately.
Because of the difficulty in emergence of seedlings from heavy clay soil, planting in clay soil is recommended for transplanting.
The plant should be grown in a location with plenty of direct sunlight and a high(hot) temperature. The temperature of the soil should be at least 18.3°C (65°F). Plants need less water in cooler climates because it tends to cool the plants and limit their growth.
No. of Ladies Finger Local Seeds - 15
Ladyfinger seeds
100% germination happened for Ladyfinger seeds which were sapled just 4 day back here are the images.
Free delivery above ₹499

More you buy, more you save! 24 Hour dispatch and 5-7 days delivery.

Easy Returns

Changed your mind about the purchase? We are just a text/call away.

Quick and Friendly Support

Our helpful and courteous staff can help you via chat or phone.

Secure Payments

All transactions done on Seed2Plant are encrypted and safe.