Environmental friendly source of phosphorous
Ask More on WhatsApp
Regular price
Rs. 250.00
Sale price
Rs. 189.00
Unit price
per
Sale
Sold out
THIS PRODUCT IS PROUDLY MADE IN INDIA
View full details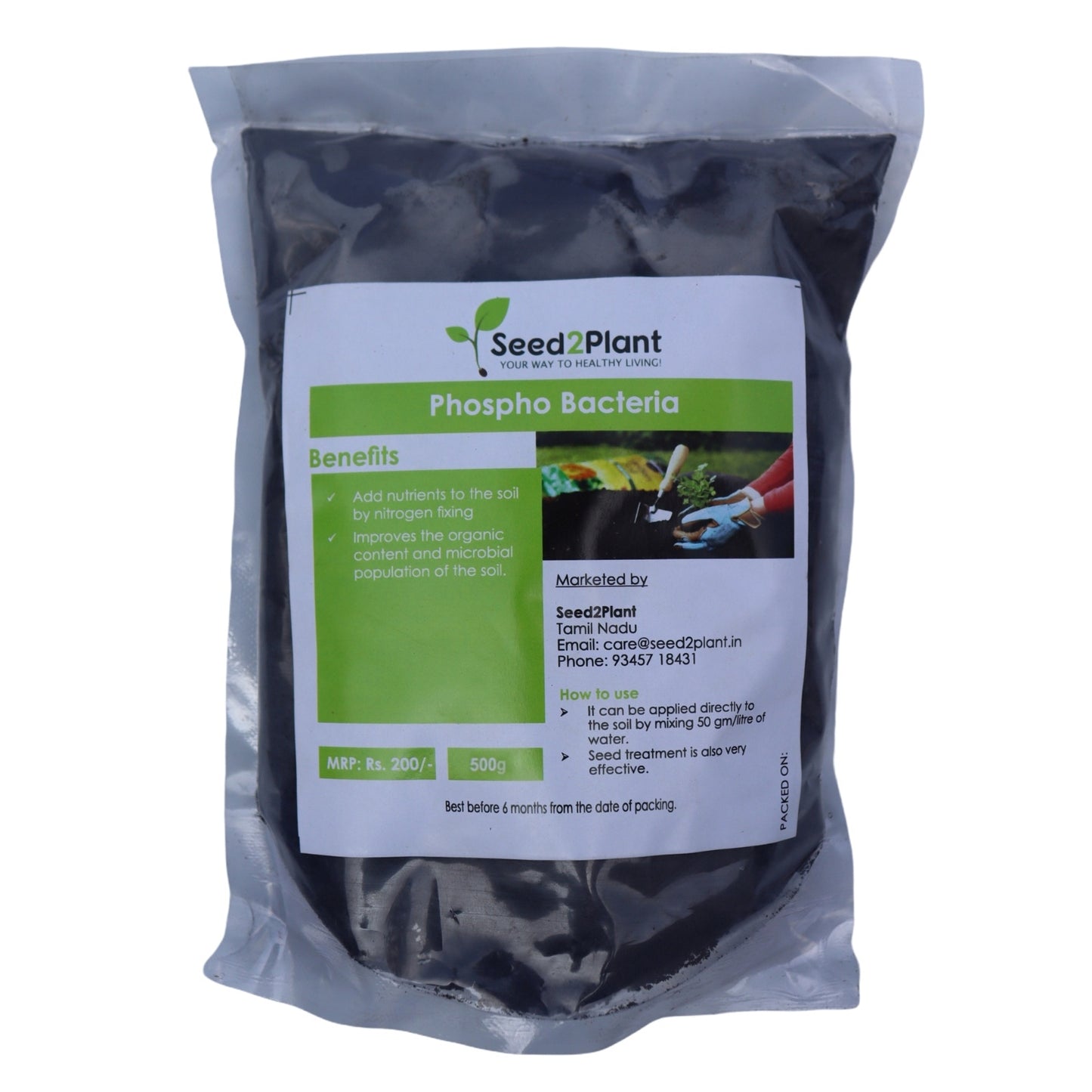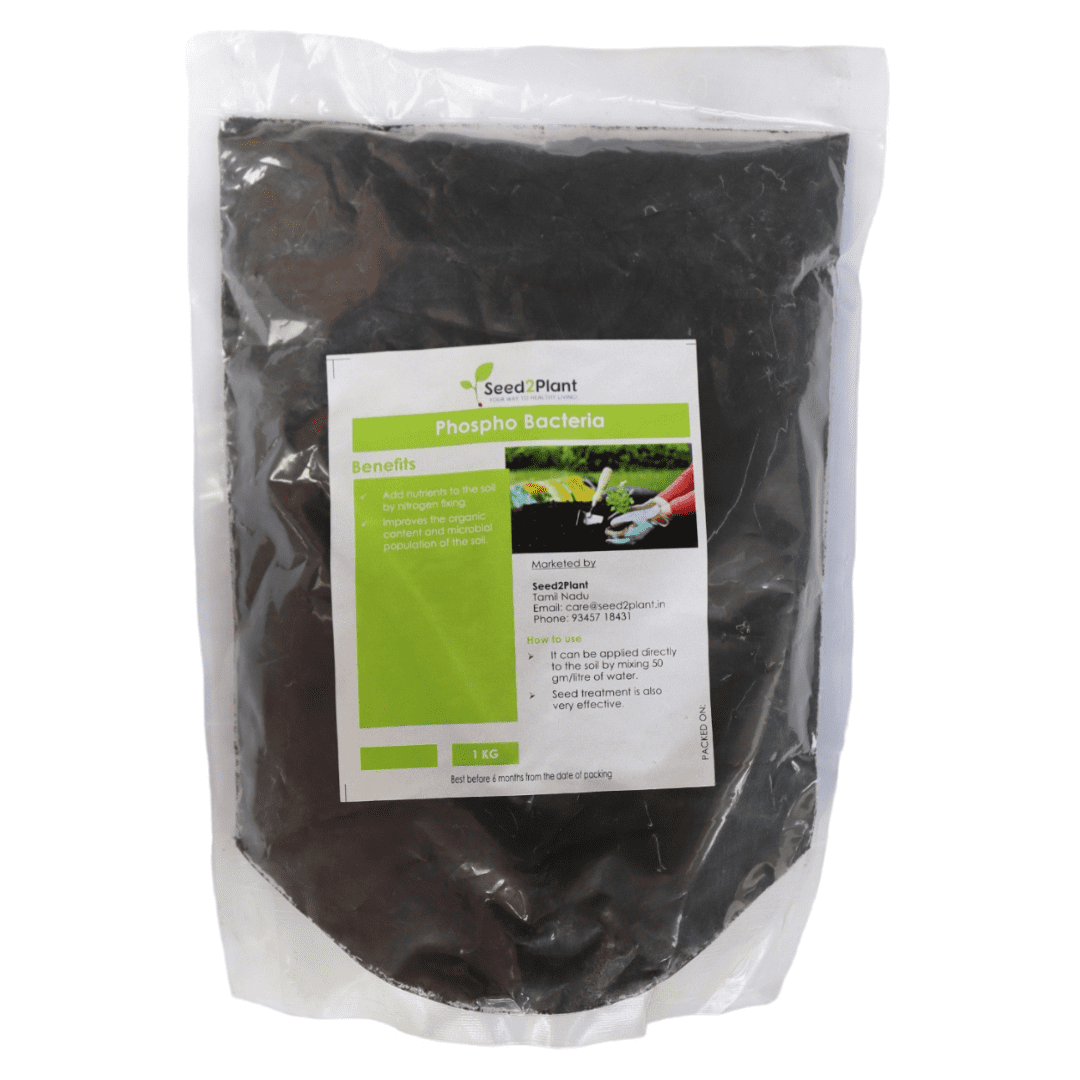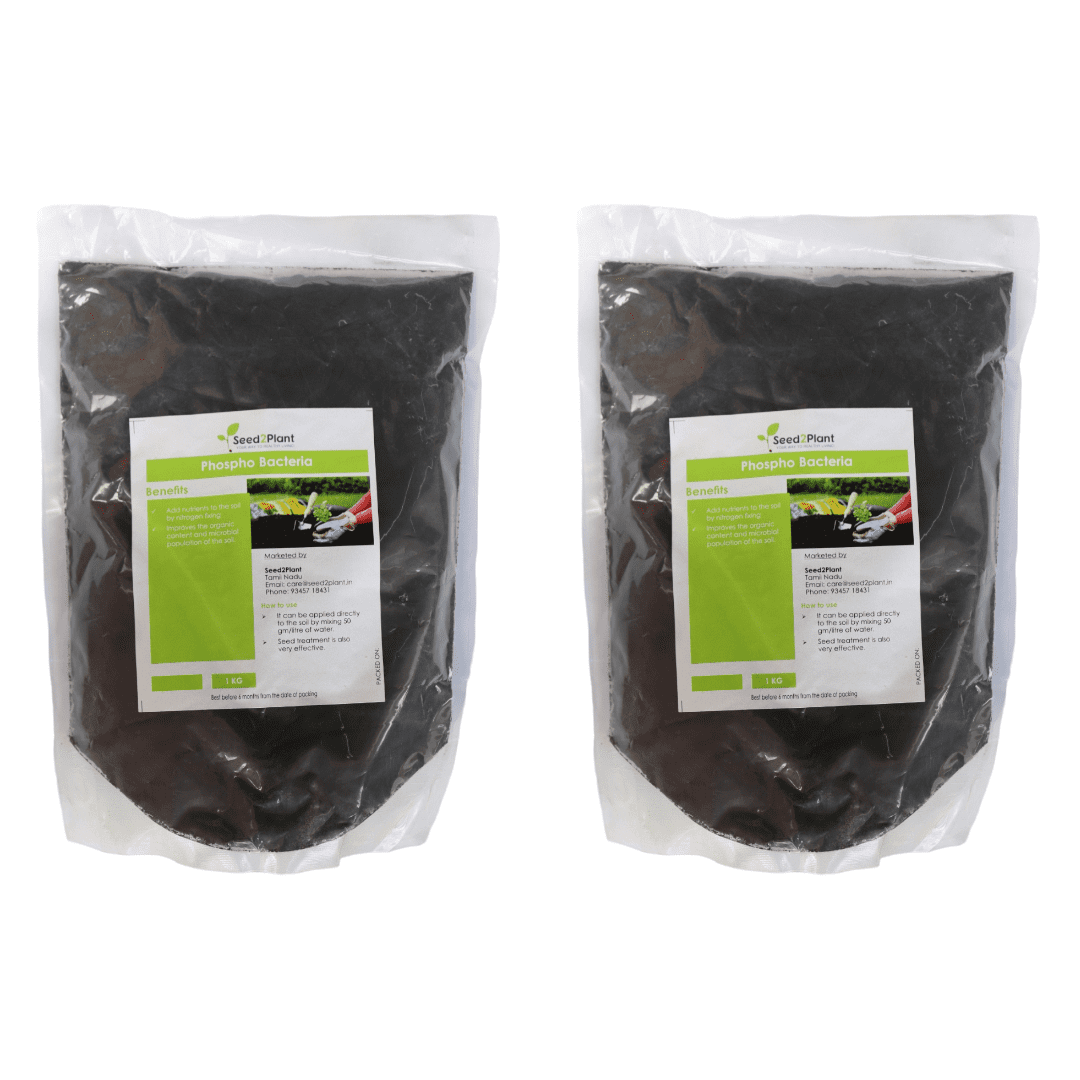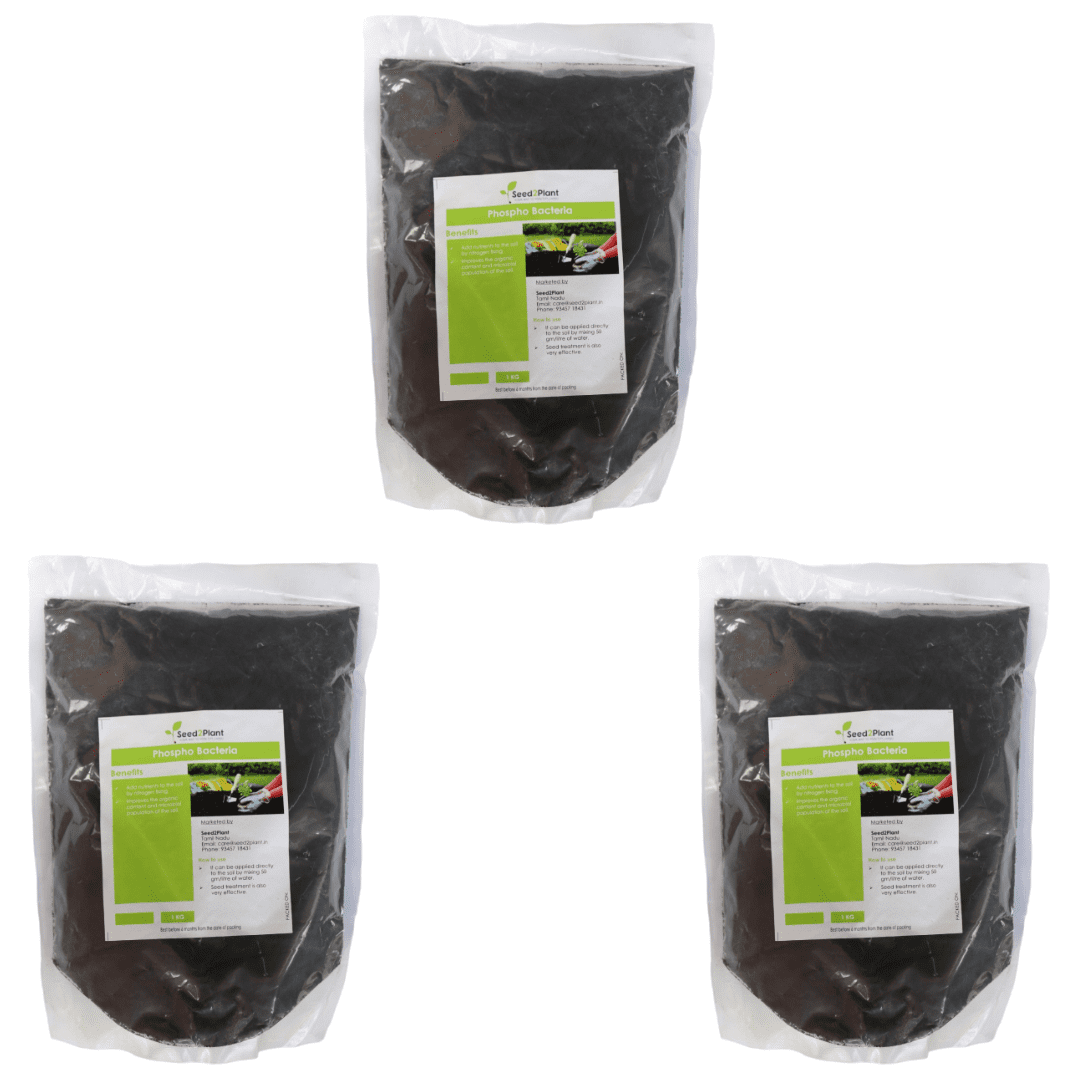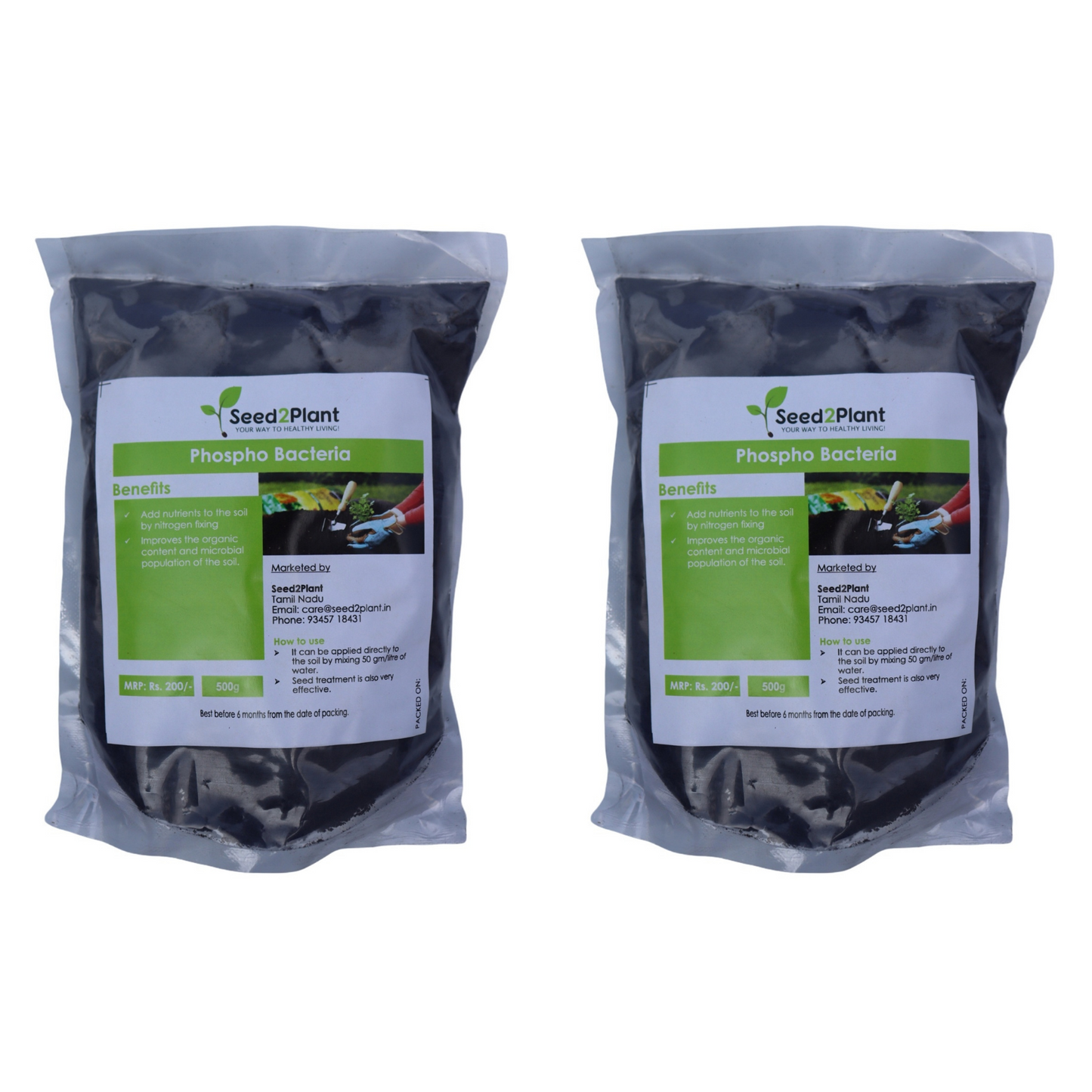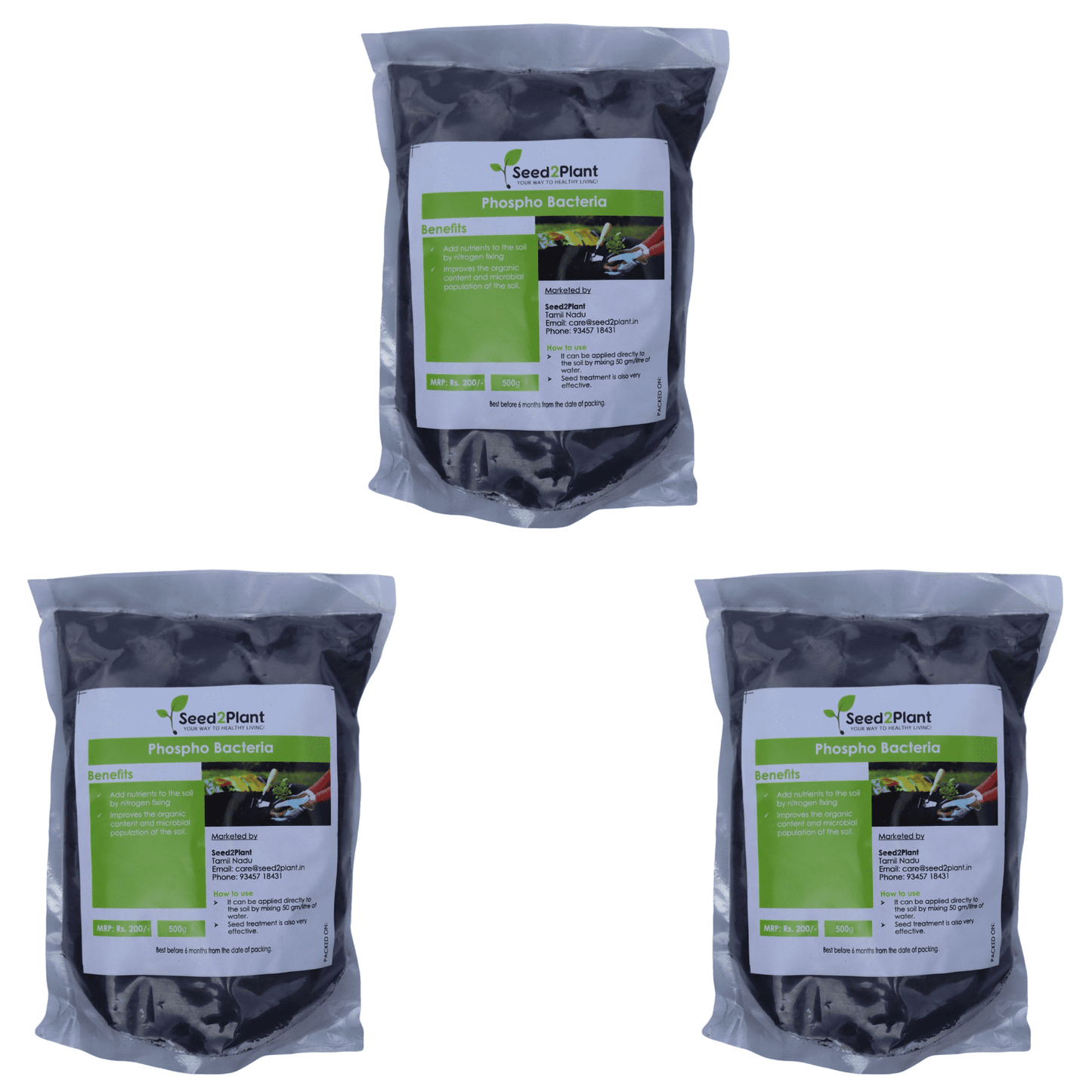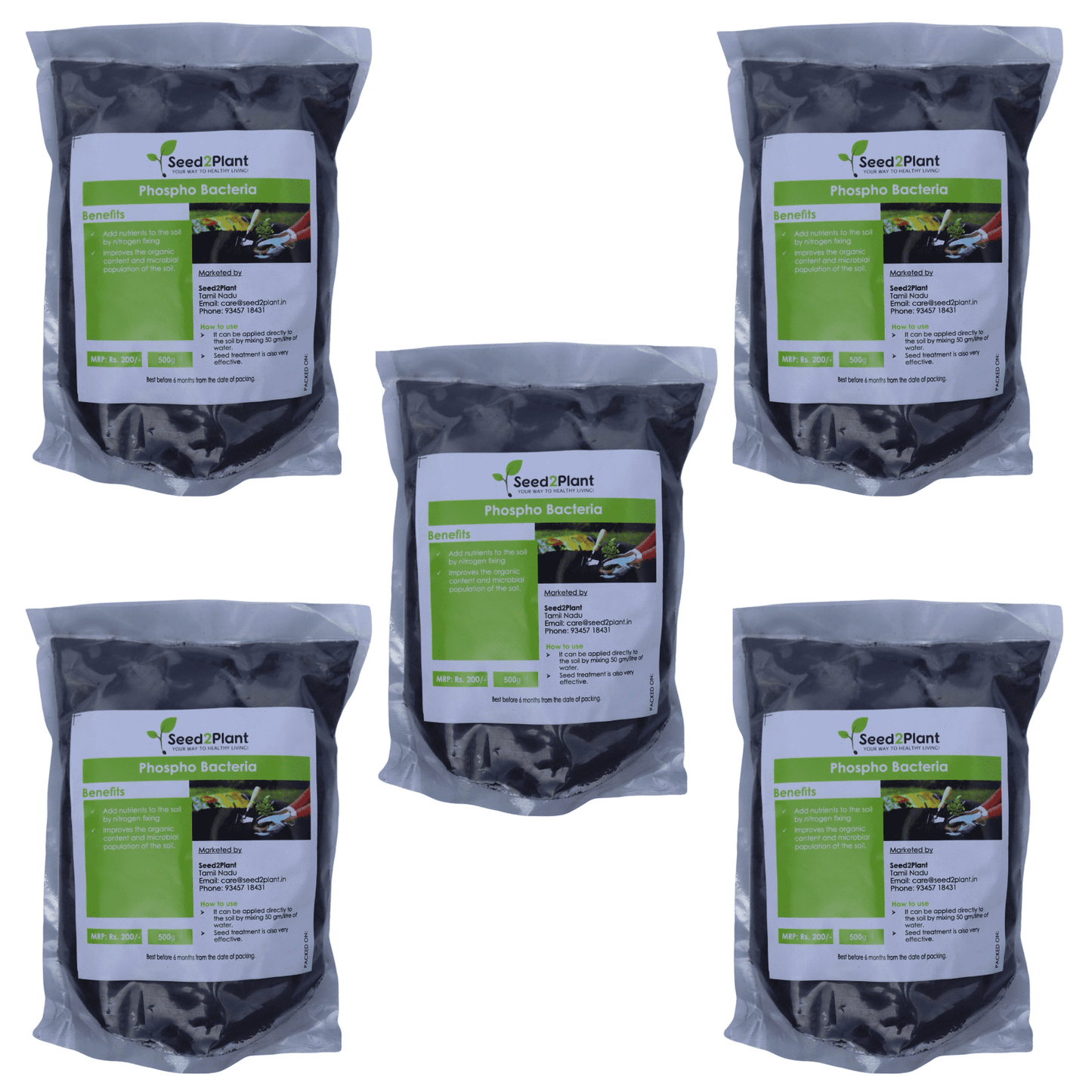 Phosphate solubilizing bacteria (PSB)

solubilize the phosphorus in the soil

converting them into an organic absorbable form for easy plant consumption.  

Environmental friendly, non-toxic

agricultural fertilizer that acts as the best source of macronutrients. Plant nutrient supplementation is essential in a home garden to create an environment analogous to the natural agricultural ambience. 

Improve the

microbial population

in the soil, especially around the rhizosphere. 

When used with rock phosphate, PSB can save about

50% of the crop requirement of phosphatic fertilizer

.

Regulates the

production of Phytohormones

like gibberellins and indole acetic acid, which is essential for root development, cell elongation, growth and early maturing of flowers and fruits.
What is PSB?
Phosphate solubilizing bacteria (PSB) produce essential organic enzymes that convert the insoluble phosphorus into soluble form for easy absorption by plants. Bacillus megaterium consumes the inorganic phosphorus and excretes the organic substance. It produces organic acids like citric acid, lactic acid and enzymes (such as phytase, nuclease, etc.) that help in the solubilisation of insoluble phosphates. PSB also regulates the production of Phytohormones like gibberellins and indole acetic acid. Gibberellins are responsible for cell elongation triggering growth, development and inducing seed germination. Indole 3 acetic acid is needed to promote uniform fruit and flowering and adventitious root development. 
Importance of PSB
Phosphorus is one of the major nutrients needed for plants in appropriate amounts, in addition to nitrogen and potassium. PSB improves the microbial content and activities in the soil, promoting plant health.The fertilizer regulates microbial activity in the rhizosphere region (The region around the root where nutrition exchange and water absorption takes place). Thus, PSB is an essential component for home gardens to regulate the soil inoculum and minimise the loss of phosphorus from soil. In addition, phosphorus fixes atmospheric nitrogen into the soil. In agricultural lands, the application of PSB facilitates phosphate-induced immobilization of metals to reverse soil contamination.
Benefits of Phospho Bacteria
Add nutrients to the soil by nitrogen-fixing.

Improves the organic content and microbial population of the soil.
How to Use Phospho Bacteria
It can be applied directly to the soil by mixing 50 g/litre of water. The fertilizer has to be applied to the wet soil along with organic manure/ compost periodically. The basal dose is 20g/ plant. 

Can be incorporated for seed germination. For seed treatment, the seed should be first made wet with starch or jaggery solution. The wet seeds should be gently coated with the fertilizer uniformly. The seeds should be dried in shade for around 30 minutes and should be sown within the same day. 
Azospirillum Nitrogen Fixing
I have used this product for few plants. I am an amateur Gardner and therefore sharing my experience only. Leaves becoming yellow have reduced. Plants which had to be pruned and transplanted, have produced green leaves and flowers. This includes Hibiscus and Petunia! There must be some ingredients that are supporting these improvements. I would generally recommend to encourage buying such products for improvements in soil and plant from seeds2plant. They are doing a good job. Good luck.
Their supply chain Arrangement with shiprocket and Delhivery is a big cause of concern. The products being natural and delicate, these partner services is likely to damage the efforts seeds2plant is taking otherwise.
Hi Sir
Thank you very much for the detailed feedback. We'll discuss with our courier partners to make sure that the parcels reach safely.
Regards
Moni
Team Seed2Plant
Trichoderma bio antifungal fertiliser
I had started using this for a few of my plants including an almost dead Hibiscus. To my surprise, the hibiscus has developed very healthy leaves and there is a bud for flowering. I encourage committed gardeners to use Seed 2 Plant products. This company looks very committed to client satisfaction. Attached photo
"Phospo Bacteria Biofertilizer"
I would like to thank the seller for sending me such an excellent product. The quality is superb. I used it on my home garden plants and my plants are thriving now. Very effective product.
Free delivery above ₹499

More you buy, more you save! 24 Hour dispatch and 5-7 days delivery.

Easy Returns

Changed your mind about the purchase? We are just a text/call away.

Quick and Friendly Support

Our helpful and courteous staff can help you via chat or phone.

Secure Payments

All transactions done on Seed2Plant are encrypted and safe.