Non-Hybrid, Open Pollinated, and Non-GMO. 80-95% Germination.

Ask More on WhatsApp

Regular price

Rs. 90.00

Sale price

Rs. 45.00

Unit price

per

Sale

Sold out

Number of seeds in a packet: 10 - 15

Latest Germination Test: November, 2023

Germination Percentage: 95%

THIS PRODUCT IS PROUDLY MADE IN INDIA

View full details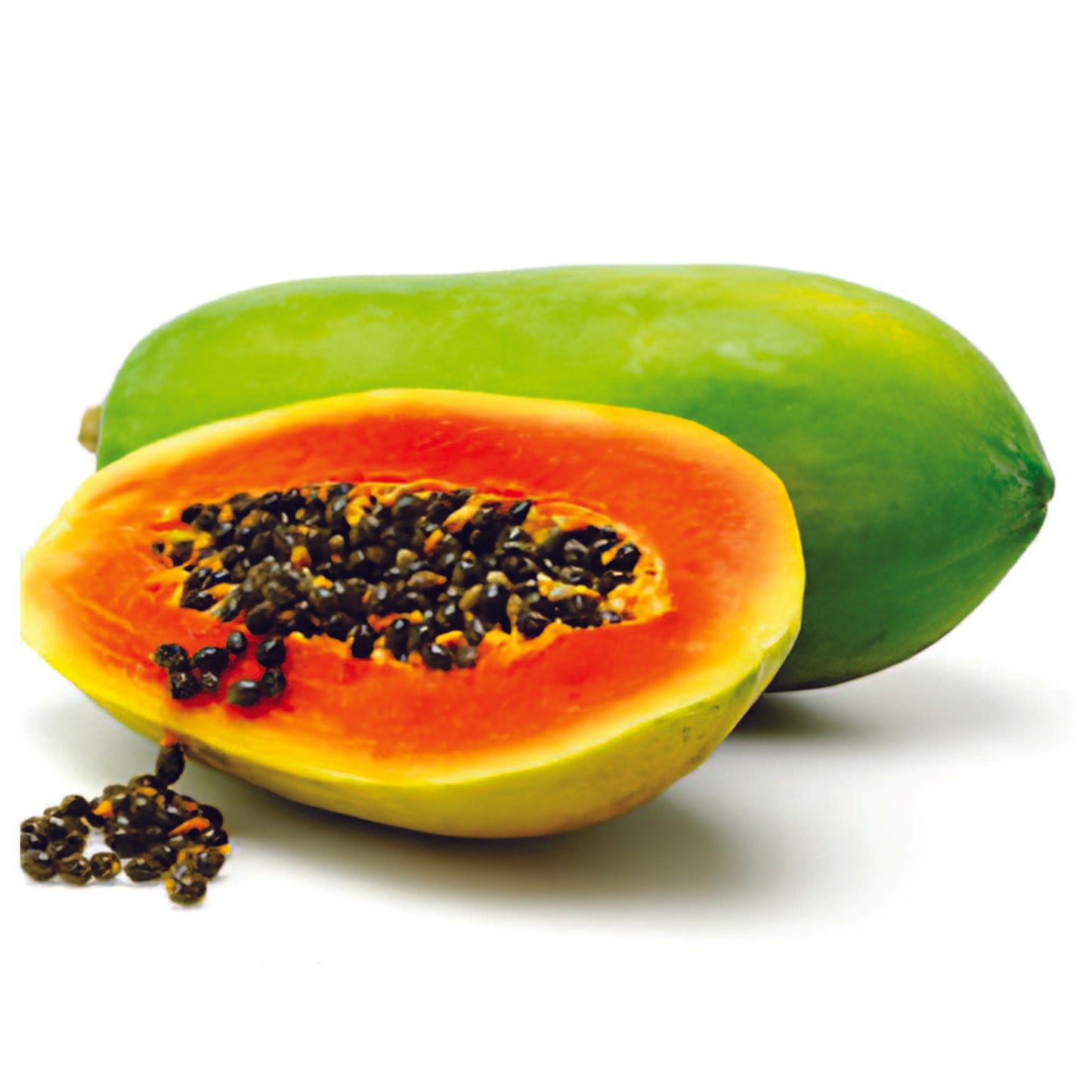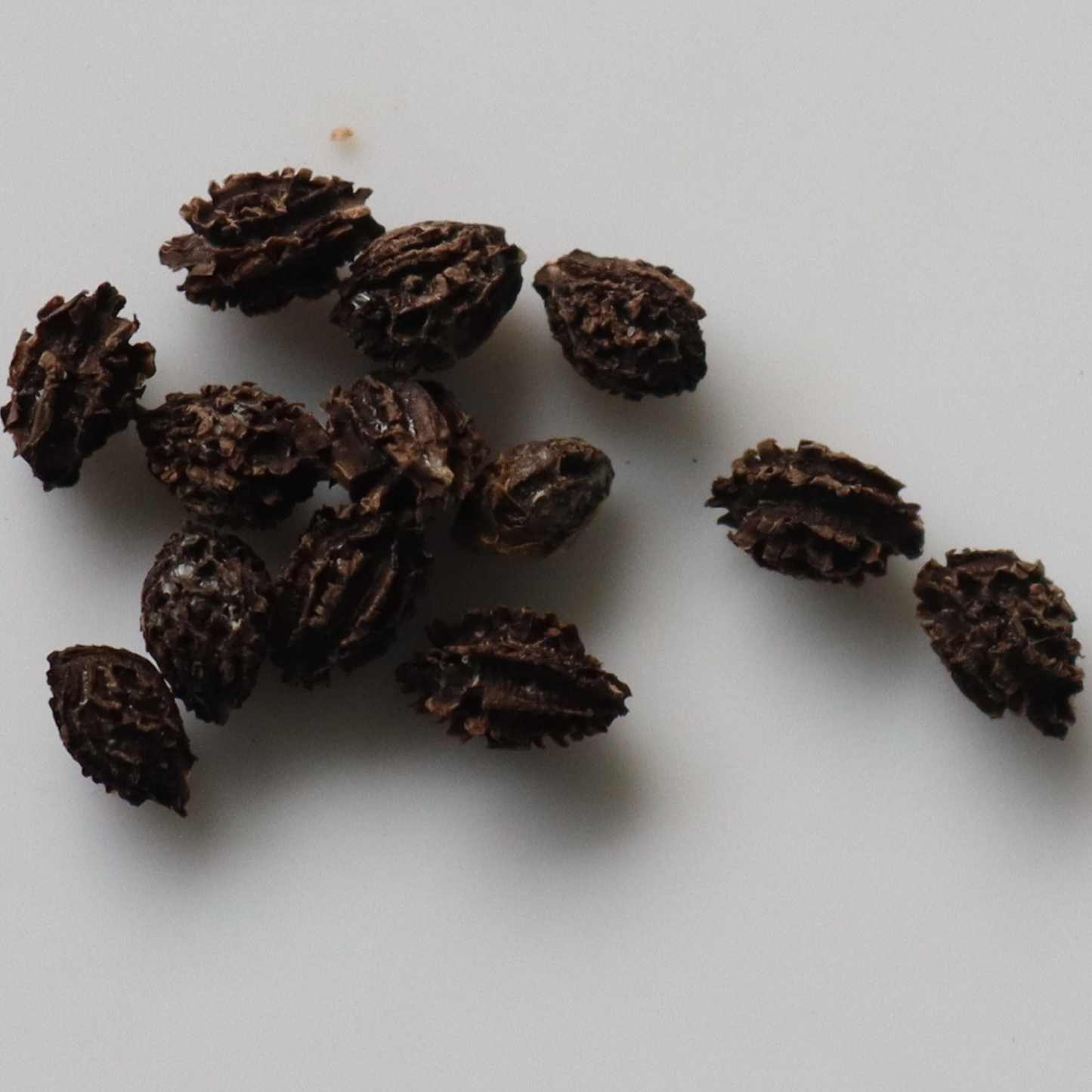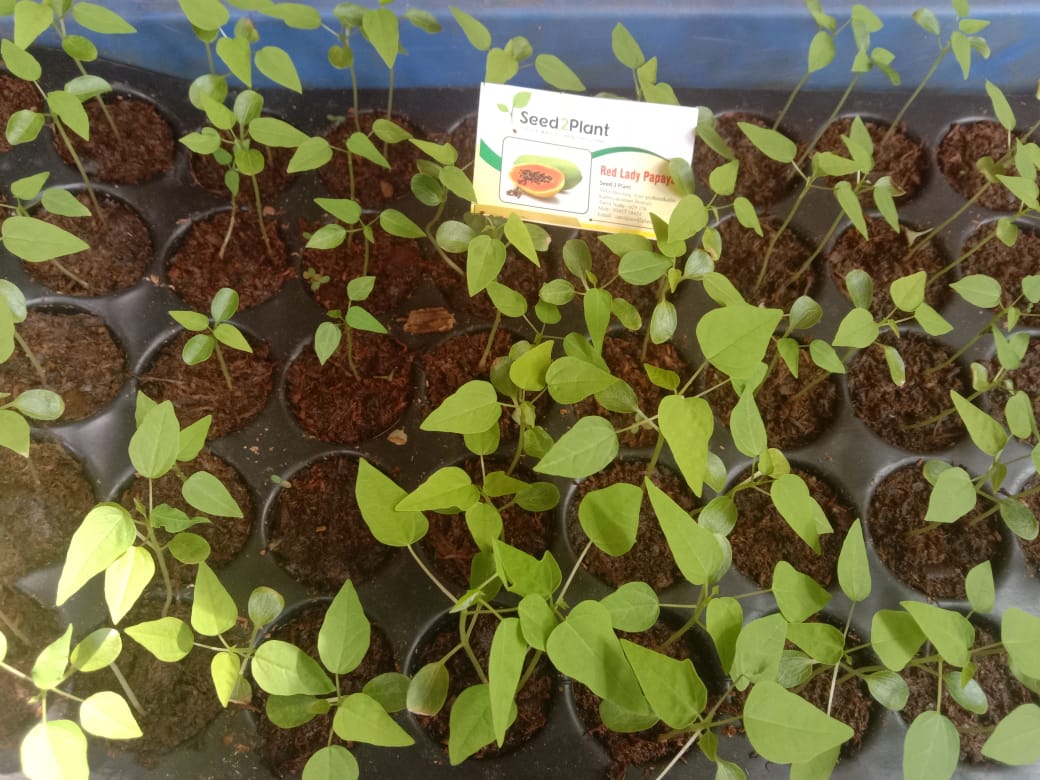 Lady in Red Papaya is an amazingly nutritious tropical fruit that is high in nutrients and delicious to eat. Raw papaya pulp contains 88 percent water, 11 percent carbohydrates, and a marginal amount of fat and protein. 100 grams of papaya fruit contains 43 kilocalories and is a good source of vitamin C and a good source of folate.Papain is a proteolytic enzyme derived from the raw fruit of the papaya plant. It is a common ingredient in meat tenderizers.The skin, pulp, and seeds of papaya contain several phytochemicals, including carotenoids and polyphenols, as well as benzyl isothiocyanates and benzyl glucosinolates, cyanogenic substances such as prunasin, with skin and pulp levels increasing as the fruit ripens.
Benefits/Uses of Red Lady Papaya
In traditional medicine, papaya leaves may be used as a malaria remedy, an abortifacient, a purgative, or smoked to alleviate asthma.

Lady in Red Papaya contains strong antioxidants that can minimize inflammation, oxidative stress, and the risk of many diseases such as cancer.

Papaya contains a high concentration of lycopene and vitamin C, which lowers the risk of heart disease and boosts the protective benefits of healthy HDL cholesterol.

Red lady papaya contains the papain enzyme, which aids digestion.

Red lady papaya keeps the skin toned and smooth, which makes you look younger by reducing skin damage caused by ageing.
Specifications of Red Lady Papaya
Common name

Red lady Papaya

Sunlight

Full sun

Water

Summer - once in 8 to 10 days

Winter- no need to water

Temperature

75-degree Fahrenheit

Soil

Rich, Sandy loam

Fertilizer

Regular fertilizing (14-14-14), compost

Germination

14 days or 2 weeks

Harvest season

6 to 9 months after germination

No. of seeds
10 - 15
Planting and Care for Red Lady Papaya
Sowing Red Lady Papaya Seeds
To increase the germination rate, soak the seeds in hot water at 158 degrees Fahrenheit for 15 seconds before soaking them in distilled water at room temperature for 24 hours.

After sowing the seeds in the soil, the young seedlings should be transplanted to grow bags after 6 to 8 weeks.

To avoid the possibility of transplanting, sow the seeds directly in the soil, about 12 inches beneath the surface and 2 inches apart.

Crop germination takes between 12 and 16 days.

The papaya seeds should not be stored for a prolonged period because they lose viability quickly.
Growing Red Lady Papaya
The papaya plant can grow straight up to 33 feet tall. The papaya plant is usually unbranched, but it can branch if the apex of the stem is damaged.

Older papaya plants need less water than younger ones. Make certain that the soil does not dry out so that it is not overwatered.

Regular fertilizer applications with a balanced, all-purpose fertilizer aid in the proper growth and production of papaya trees. Using a bio-fertilizer product beginning in the third month after planting for the best results.

Water your papaya tree immediately after applying fertilizer to help bring the nutrients down to the roots and reduce the chance of nitrogen burns.
Harvesting Red Lady Papaya
When the colour of the red lady papaya fruit shifts by 1/3 out of 1/5, it's time to select it. When red lady papayas are fully immature, they are dark green, and when the green colour changes to yellow, it is time to select the fruit.

When the skin of the red lady papaya is 80 percent coloured, the fruit flavour is highest, and the papayas do not increase in sweetness after picking up the fruit.

When papaya plants are young, the fruits can be picked by hand while standing on the ground. At the same time, as the plants grow taller, harvesting aids such as ladders become essential.

Harvesting will take place 6 to 9 months after germination in warm regions, and up to 11 months in cooler regions.
Precautions while Growing Red Lady Papaya
The pH of the soil used for red lady papaya cultivation should be between 5.5 and 7.5. To prevent root rot, the planting area should have good drainage.

For the best production results, apply a 6-inch layer of mulch around the base of the papaya plant, using shredded leaves or shredded bark. Mulch fertilizes the roots of the papaya as it decomposes, while also conserving soil moisture and preventing weed growth.
Common Problems affecting Red Lady Papaya Plants and Solutions
Red lady Papaya necessitates high humidity and temperature because it is a tropical crop. It is extremely sensitive to frost, and heavy rains can harm it. Papaya plants cannot endure strong winds due to their shallow roots.

The Red lady papaya plant cannot thrive in shallow soils or those that do not drain well.

At the seedling stage, collar rot is a serious concern, and at the flowering stage, mosaic, leaf curl, and mites can be devastating. Nematodes are a common problem for papaya plants, and mulching will help repel them.

The red lady papaya tree has a three-year lifespan. It will continue to bear fruit after that, but the yield will be low and the quality will be compromised.
No. of Red Lady Papaya Seeds - 15
Best quality seeds
Mujhe badi Khushi ho rahi hai ki aapki site per bahut acchi quality ke bich uplabdh hai aur vah bahut hi kam samay mein generate hote Hain
Free delivery above ₹499

More you buy, more you save! 24 Hour dispatch and 5-7 days delivery.

Easy Returns

Changed your mind about the purchase? We are just a text/call away.

Quick and Friendly Support

Our helpful and courteous staff can help you via chat or phone.

Secure Payments

All transactions done on Seed2Plant are encrypted and safe.