Non-Hybrid, Open Pollinated, and Non-GMO. 80-95% Germination.

Ask More on WhatsApp

Regular price

Rs. 69.00

Sale price

Rs. 39.00

Unit price

per

Sale

Sold out

Number of seeds in a packet: 6

Latest Germination Test: November, 2023

Germination Percentage: 94%

THIS PRODUCT IS PROUDLY MADE IN INDIA

View full details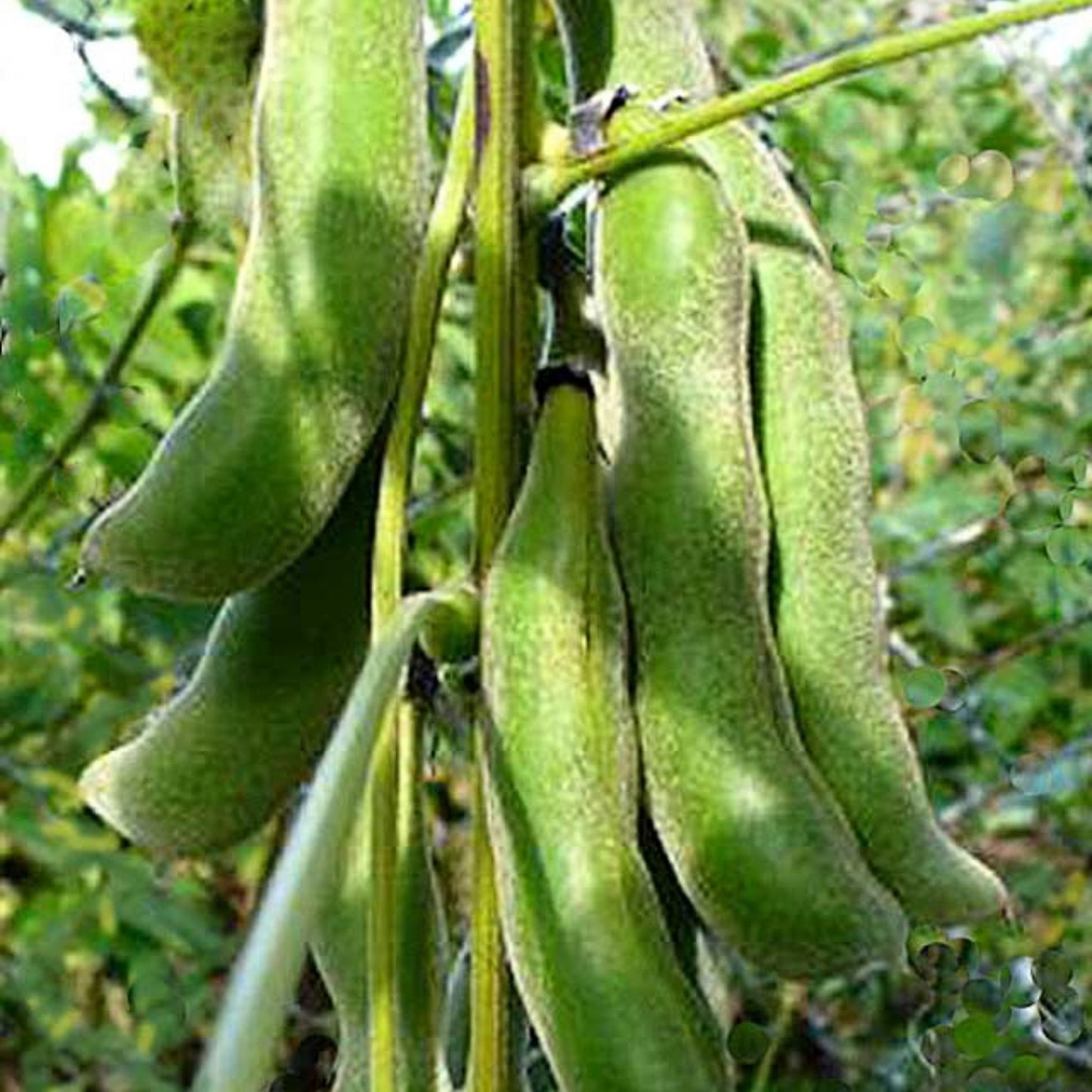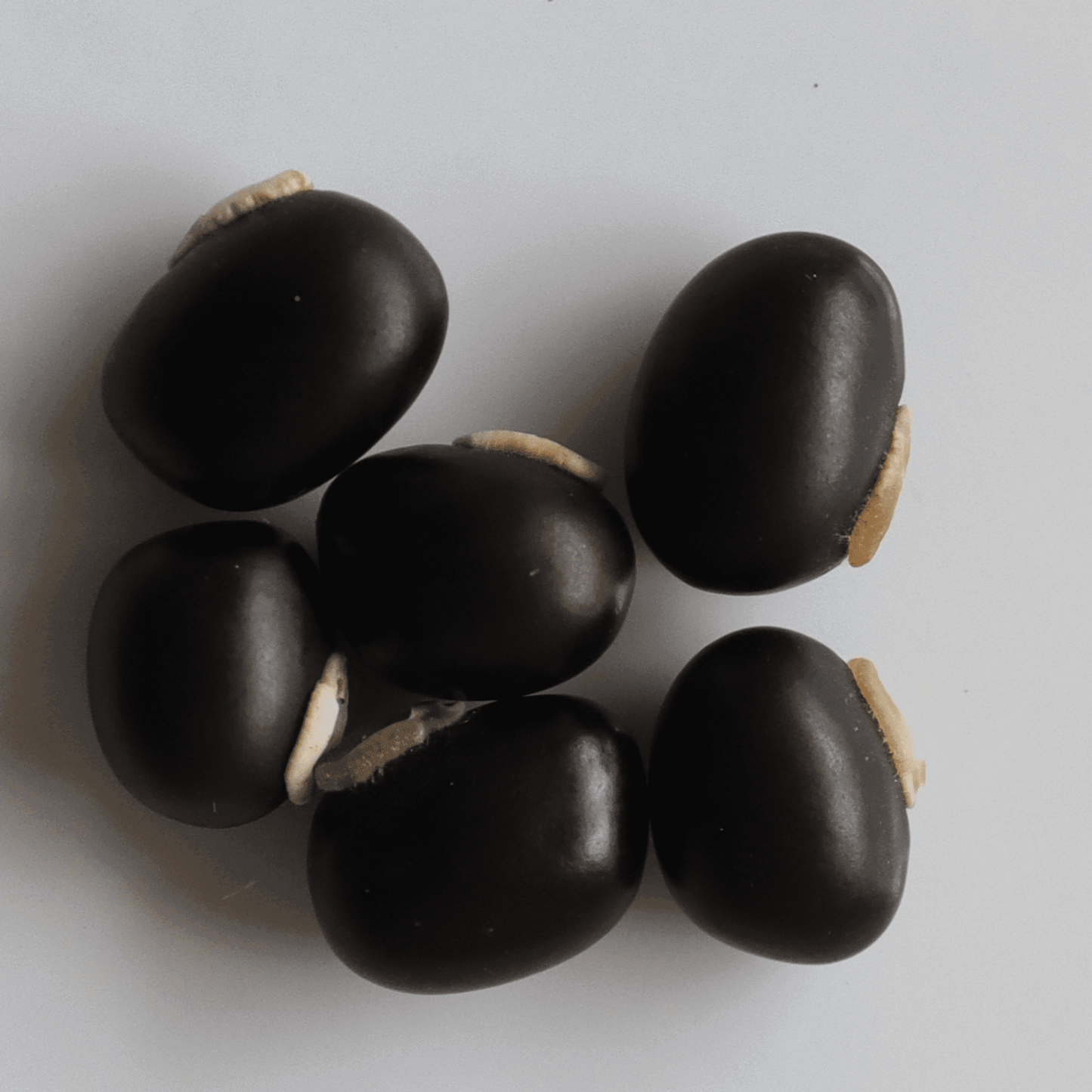 Velvet beans, also known as Mucuna prurien, is an exotic legume with long clusters of purplish flowers and densely hairy pods. Velvet bean seeds range in colour from glossy black to white or brownish with black mottling. Velvet bean's main characteristics are its rapid growth and long growing season in frost-free environments. These seeds affect the mind and brain. Additionally, they provide body strength and improve blood circulation. As a result, seeds can help with psychological, neurological, and musculoskeletal issues. Roots of velvet bean are also a nervine tonic, but their effects aren't as strong as the seeds. Diuretic, anti-dysentery, anti-diarrheal, and anti-seizure effects are the roots. Seed pods and seed pod outer hairs are rarely used, but they can help with arsenic poisoning.
Benefits/uses of velvet beans
Velvet beans include several alkaloids that have been linked to increased testosterone release and improved gonad accessibility.

Velvet beans are highly effective in the treatment of diabetes since they drastically lower blood sugar levels.

The high concentration of levodopa in these beans aids diabetics in maintaining good blood sugar and cholesterol levels.

Velvet beans may also aid in weight loss, making diabetic treatment more effective.

Velvet beans may be used to treat Parkinson's disease, which is a nerve disorder. The serotonin concentration of velvet beans is responsible for this particular health benefit.

Velvet bean's health benefits arise from its capacity to penetrate the brain's protective barriers and supply vital hormones to the nervous system's core.
Specifications of velvet bean seeds
| | |
| --- | --- |
| Common Name | Velvet Bean, Bengal Velvet Bean, Lacuna Bean |
| Sunlight | Full sunlight |
| Water | Water frequently on a regular basis |
| Temperature | 180C |
| Soil | Sandy soil |
| pH | 6.0 to7.0 |
| Harvest Season | 170 to 180 days |
| No. of seeds | 6 |
Planting and care for velvet beans
Sowing Velvet bean seeds
Velvet beans are a relatively simple plant to grow. In the grow bags, plant the beans 1 inch deep in a potting mixture including vermicompost or A2 Desi Cow Panchagavya Organic Growth Promoter mixed with sand. Keep them warm, moist, and in direct sunlight.
Growing velvet beans
Flowering typically begins 45-50 days after sowing. Plants should be given structure like a creeper net to grab onto. Velvet bean plants fix nitrogen in the soil organically; therefore, they don't require any nitrogen fertiliser. When the seedling emerges, mulch around it, keeping the mulch one inch away from the seedling to allow it to thicken. This will keep the soil moist and maintain a consistent temperature.
Harvesting velvet beans
When the beans within the velvet bean pods have filled out well, but the pods haven't dried up, they're ready to eat. Allow velvet bean seeds to dry on the vine until the pods are beautiful and hard before harvesting. Although the seeds can be roasted and used as a coffee replacement, they do not contain caffeine. Use of Veg and Fruit Fertiliser Mix 100% Organic is highly recommended to increase the yield.
Precautions while growing velvet beans
When handling the seedling, use gardening gloves to avoid an adverse response on your skin.
Common Problems affecting velvet beans plants and solutions
Chocolate spot fungus can also infect beans, resulting in a significant reduction in production.

Faba bean rust is a fungal infection that causes tiny orange dots with yellow halos on the leaves of mature bean plants, merging to produce an orange lawn across both leaf surfaces.

Bean plants are particularly vulnerable to black bean aphid infestations in the early summer, which can infest huge parts of growing plants, generally beginning at the tip. Severe infestations can diminish yields dramatically and cause pod discolouration and a drop in their retail value.

Use Trichoderma Viride Bio Fertilizer or Pseudomonas Fluorescens Biofertilizer to treat fungal infections and bio pest control to treat the aphids.
No. of Velvet Beans Seeds - 6
Free delivery above ₹499

More you buy, more you save! 24 Hour dispatch and 5-7 days delivery.

Easy Returns

Changed your mind about the purchase? We are just a text/call away.

Quick and Friendly Support

Our helpful and courteous staff can help you via chat or phone.

Secure Payments

All transactions done on Seed2Plant are encrypted and safe.