Hybrid, and Non-GMO. Tested to have 85-95% Germination.

Ask More on WhatsApp

Regular price

Rs. 79.00

Sale price

Rs. 39.00

Unit price

per

Sale

Sold out

Number of seeds in a packet: 50+

Latest Germination Test: November, 2023

Germination Percentage: 95%

THIS PRODUCT IS PROUDLY MADE IN INDIA

View full details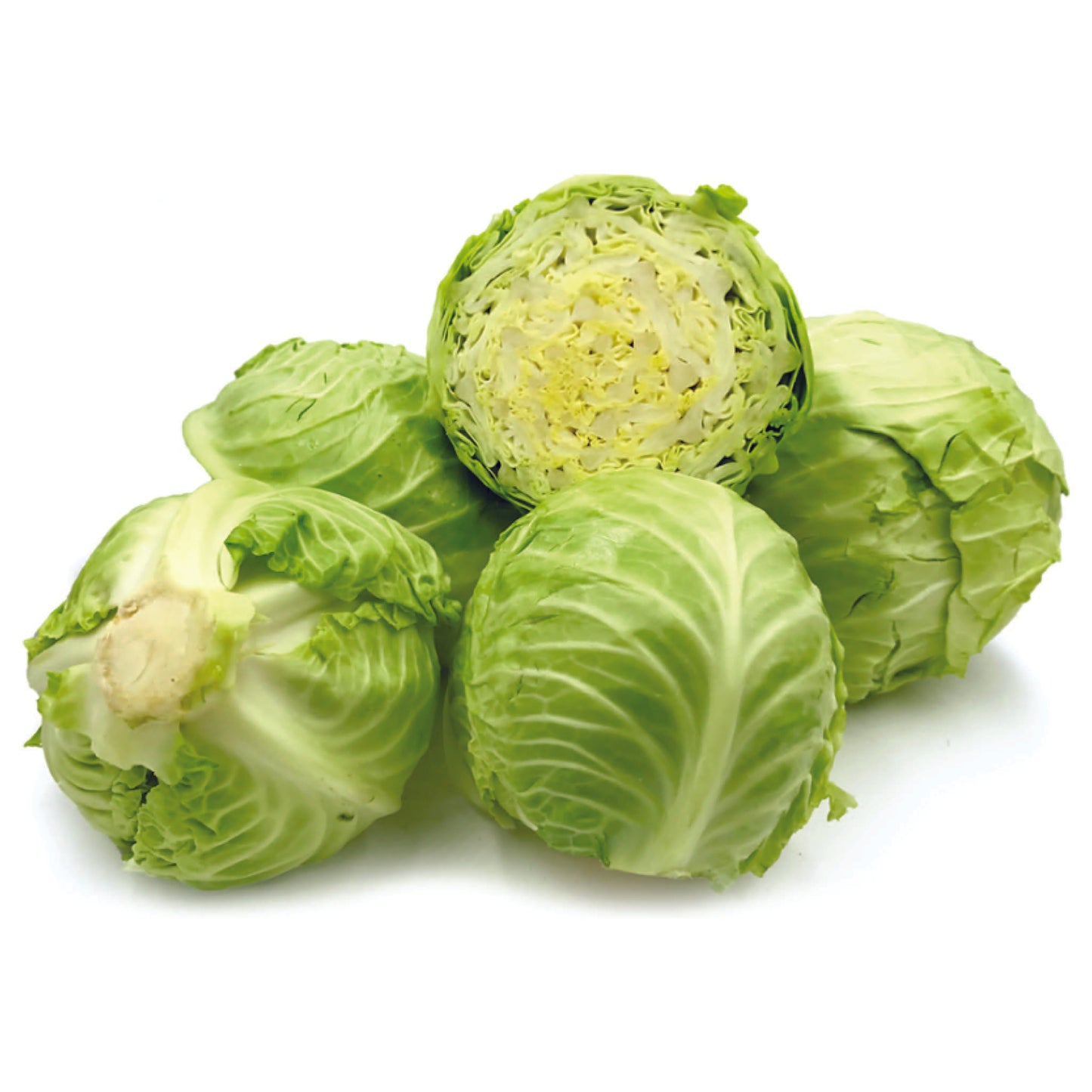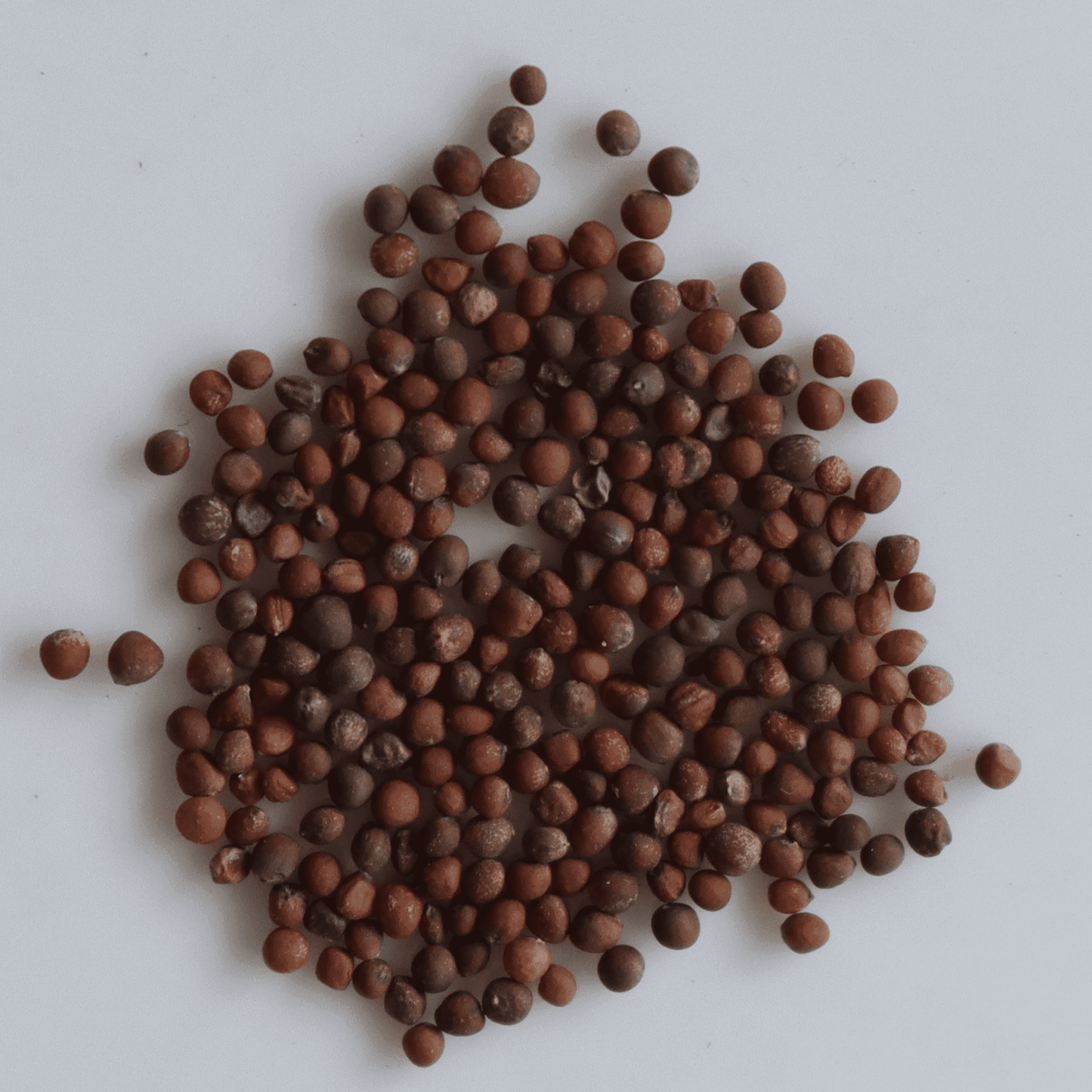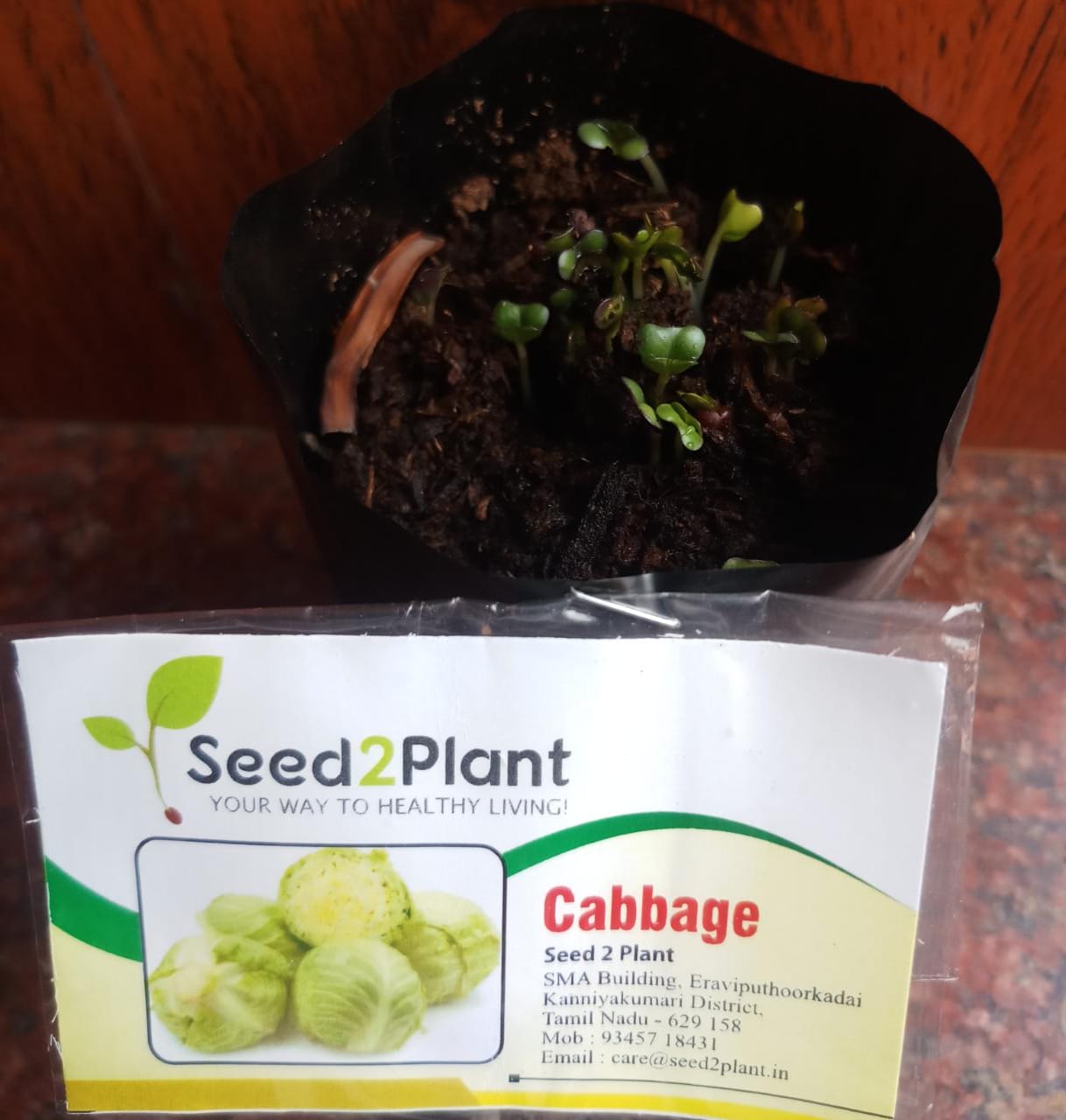 Cabbage is a leafy vegetable crop grown for its dense leaf heads. Cabbage, which is sometimes confused with lettuce due to its similar appearance, is a member of the cruciferous vegetable family. Cabbage contains a chemical that can protect against the harmful effects of radiation. Sulforaphane, a compound found in cabbage, can aid in cancer prevention. 81.5 micrograms of vitamin K are contained in half a cup of cooked cabbage. Additionally, cabbage is vitamin and mineral-rich.
Benefits/Uses of Cabbage
Despite its low-calorie content, cabbage boasts an impressive nutrient profile.

Cabbage is a nutrient-dense crop that is low in calories and high in vitamins, minerals, and antioxidants.

It can assist in reducing inflammation

Cabbage contains potent antioxidants that can aid in inflammation reduction.

Cabbage is vitamin C-rich

It aids in digestion improvement. Cabbage contains insoluble fiber, which helps maintain a balanced digestive system by supplying food for beneficial bacteria and encouraging daily bowel movements.

Cabbage is high in anthocyanins, which have been shown to lower the risk of heart disease.

Consuming more potassium-rich foods, such as cabbage, can assist in lowering high blood pressure levels.

Cabbage contains a significant amount of soluble fiber and phytosterols. These compounds have been shown to lower LDL cholesterol levels.
Specifications of Cabbage Seeds
| | |
| --- | --- |
| Common Name | Cabbage |
| Sunlight | 6-8 hours of sunlight daily |
| Water | Regular watering intervals |
| Temperature | 12-30 degree celsius |
| Soil | well-drained loamy |
| Fertilizer | liquid fertilizer- balanced |
| Germination | 7 to 15 days |
| Harvest Season | 90-120 days |
| No. of seeds | 50+ |
Planting and Care for Cabbage
Sowing Cabbage Seeds
Cabbage can be started outdoors in a seedbed and transplanted later or undercover in modules or containers, allowing for an earlier start to the season.

Since their roots prefer firm soil, prepare seed beds by shuffling the ground before forming a fine tilth for sowing.

Drills about a half-inch (1cm) deep and six inches (15cm) apart are marked out. Thinly space the seeds along the lines, then cover and water. Maintain moist soil. If the seedlings reach a height of a couple of inches, thin them to one every couple of inches (5cm).

Sow seeds in plug trays of all-purpose potting soil undercover. Sow two to three seeds per cell at a depth of about a half-inch (1cm). After they have germinated, thin them so that each cell contains just one seedling. Alternatively, sow in trays or pots and then transplant the best seedlings into individual cells or pots.
Growing Cabbage
Around six weeks after sowing, the seedlings should have developed at least three to four adult leaves. Transplant spring cabbages no later than early fall to allow them to establish before winter bites.

Plant your seedlings in grow bags that have been prepared.

Firm your cabbages firmly into the soil, then liberally water to settle the soil around the roots. Transplanting seedlings from a seedbed should be done with as much soil surrounding their roots as possible. It minimizes root disruption and aids seedlings in rapidly adapting to their new rising positions.
 Harvesting Cabbage
Typically, the period between sowing and transplanting is between 18 and 38 days. Cabbages are generally able to harvest 75–88 days after transplanting. Some varieties can be harvested as early as 55 days after transplanting. Certain late types reach maturity approximately 95-105 days after transplantation. The time frame for harvesting our cabbage plants varies according to variety. Certain varieties must remain in the field for an additional couple of weeks after forming a firm and robust head. On the other hand, such varieties must be harvested immediately upon reaching maturity.

Harvesting must occur when the cabbage has reached its maximum size.

When the head of cabbage is strong and completely developed, it is ready to harvest.

At regular intervals, we must check the firmness of the cabbage. We can squeeze it when it reaches a diameter of 12 cm (5 inches) to determine its firmness.

If we find that cabbage heads are beginning to break, we must immediately harvest them.

With a sharp knife, we may separate the head from the base of the cabbage.

After harvesting, cabbage plants should be immediately stored in a shady location.

In most cases, the optimal temperature for storing cabbage is between 32 and 40 °F (0-4 °C). It needs a relaxed, moist environment with a relative humidity of approximately 95% as a general rule.
Precautions while growing cabbage
Water cabbages continuously as they grow. Assure they have enough space and nutrients by weeding between plants carefully with a hoe or by hand. Though winter cabbages are incredibly hardy, they can need some cold protection during freezing weather, such as a row cover tunnel or cloche. Growing cabbages in a greenhouse or cold frame is an excellent way to ensure a winter-hardy crop in extremely cold regions.
Before applying fertilizer, it is essential to conduct a soil analysis. The most secure method is to determine the precise nutrient profile of the soil. Cabbage needs nutrient-dense soil to thrive and increase production and yields. Two weeks before planting, some cabbage farmers add well-rotted manure and plow the soil. Fertilizer can be applied to young seedlings approximately two to three weeks after transplantation. It is critical to allow cabbage plants to mature before applying fertilizer.
Generally, drip irrigation and fertilization are used (fertilization through fertilizers injected in the irrigation system). In addition, soil application can be used. In general, experienced farmers recommend using a balanced fertilizer that contains critical nutrients such as nitrogen (N), potassium (K), and phosphorus (P), such as phospho Bacteria Bio Fertilizer and Azospirillum Nitrogen Fixing Bio Fertilizer. The granules mustn't come into contact with the young plants, as they risk being burned.
Common Problems affecting Cabbage plants and solution
Cabbage is vulnerable to a variety of pests and diseases during its growing season. It is critical to understand our crop adversaries and develop an environmentally sustainable strategy for combating them. Cabbages are susceptible to attack by pigeons and cabbage white butterfly caterpillars, also known as cabbage worms. Although wire mesh can shield seedlings from pigeons, it is better to use netting during the summer months to prevent butterflies from laying their eggs on the leaves.

Another clever strategy is to cultivate nearby nasturtiums as a sacrificial crop, often called a trap crop. Caterpillars prefer nasturtiums and hence will eat them rather than your cabbages. Mint can be used to assist in repelling flea beetles.

Alternaria leaf spot is a common disease that affects cabbage plants. It is a fungal disease that causes black spots on the stems and brown spots on the leaves of seedlings and older plants. If we do not address it immediately, infected leaves will turn yellow and eventually fall. To avoid Alternaria leaf spot, it is recommended to collect and dispose of any residues left in the field following harvesting.

Rot in the Dark. It is a bacterial disease that primarily affects the plant's surface. Stop the insect by spraying neem oil biopesticide.

Cabbage Downy Mildew produces necrotic spots on older leaves. To avoid this disease, spray Bio Pest Control.

In some instances, handpicking caterpillars and larvae and carefully extracting them from crops may be an option.

To naturally control pests and diseases, we can rotate our crops with other suitable plants.

Prevention is often preferable to action when it comes to controlling pests and diseases.

It is essential to use varieties and hybrids that are resistant to local diseases.

By establishing nets to protect our crops from specific pest attacks, we can safeguard cabbage from certain pest attacks.

Avoid using excessive amounts of fertilizer.
No. of Cabbage Seeds - 50+
seeds to germinate
The seeds purchased is sowed and yet to comeout of seeds will see how much germination takes place it it is 100 % then will sure to order more seeds
I have not started to grow the items.Hence offer no comments
Free delivery above ₹499

More you buy, more you save! 24 Hour dispatch and 5-7 days delivery.

Easy Returns

Changed your mind about the purchase? We are just a text/call away.

Quick and Friendly Support

Our helpful and courteous staff can help you via chat or phone.

Secure Payments

All transactions done on Seed2Plant are encrypted and safe.