Annual plant tested to have 85-95% germination

Ask More on WhatsApp

Regular price

Rs. 80.00

Sale price

Rs. 50.00

Unit price

per

Sale

Sold out

Number of seeds in a packet: 25

Latest Germination Test: November, 2023

Germination Percentage: 95%

THIS PRODUCT IS PROUDLY MADE IN INDIA

View full details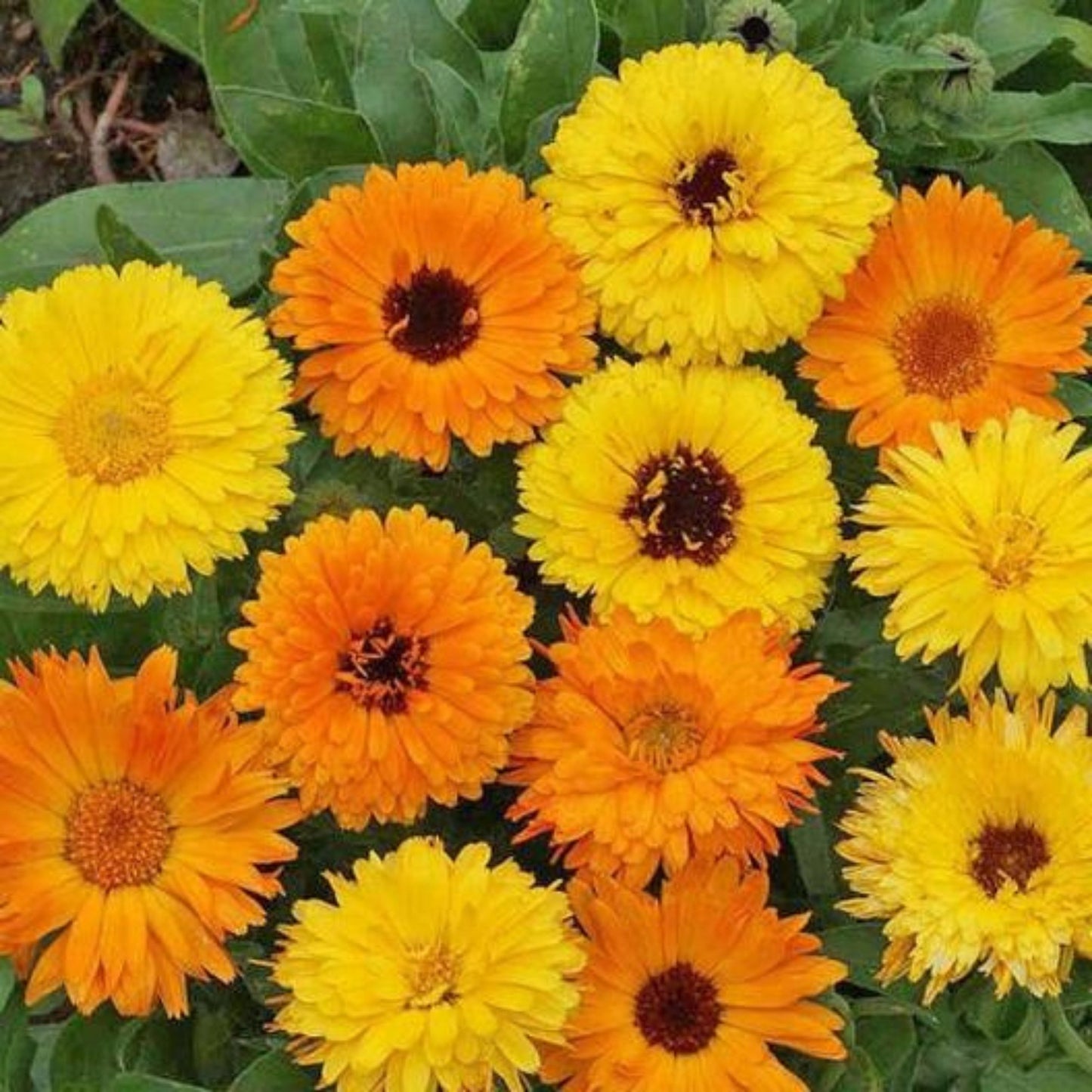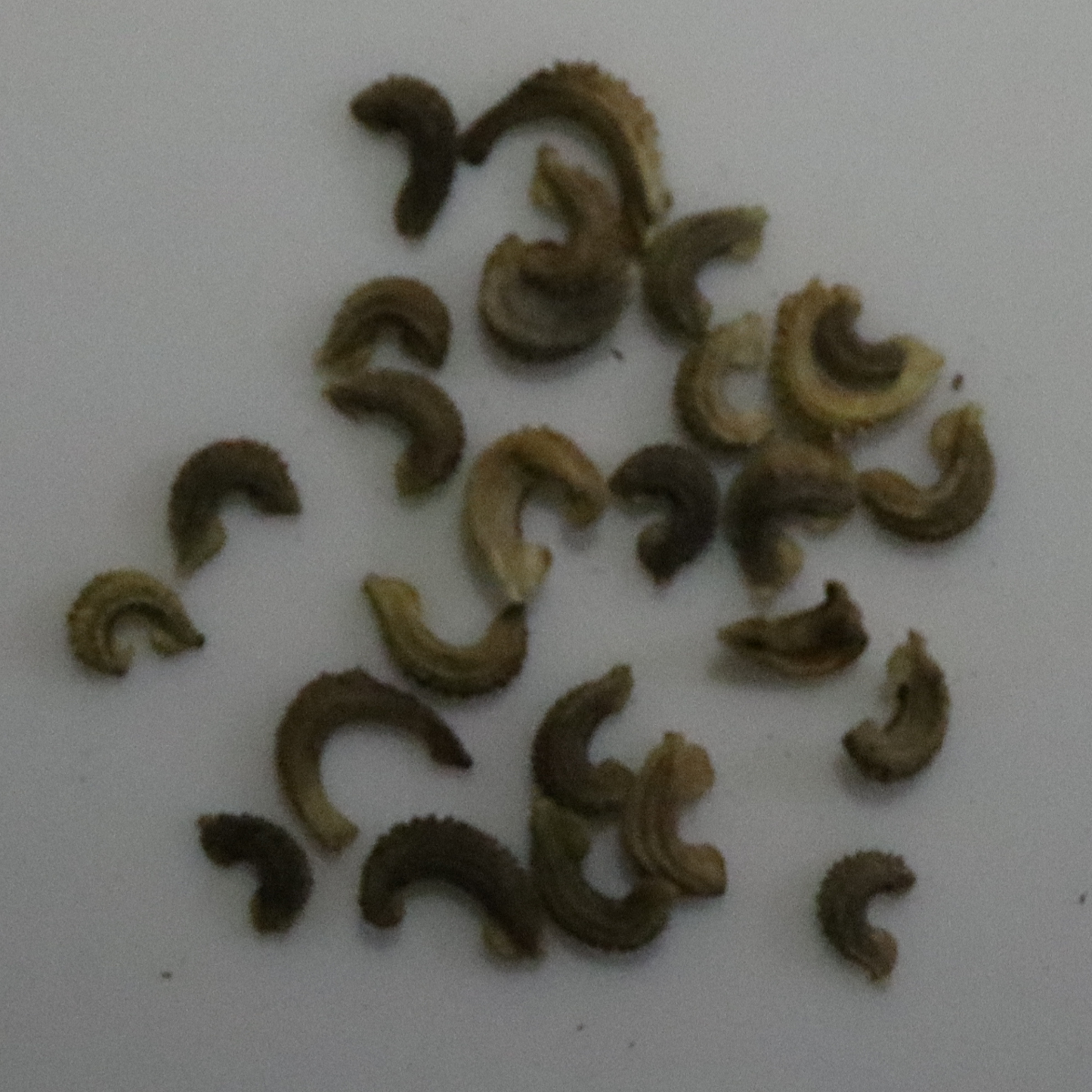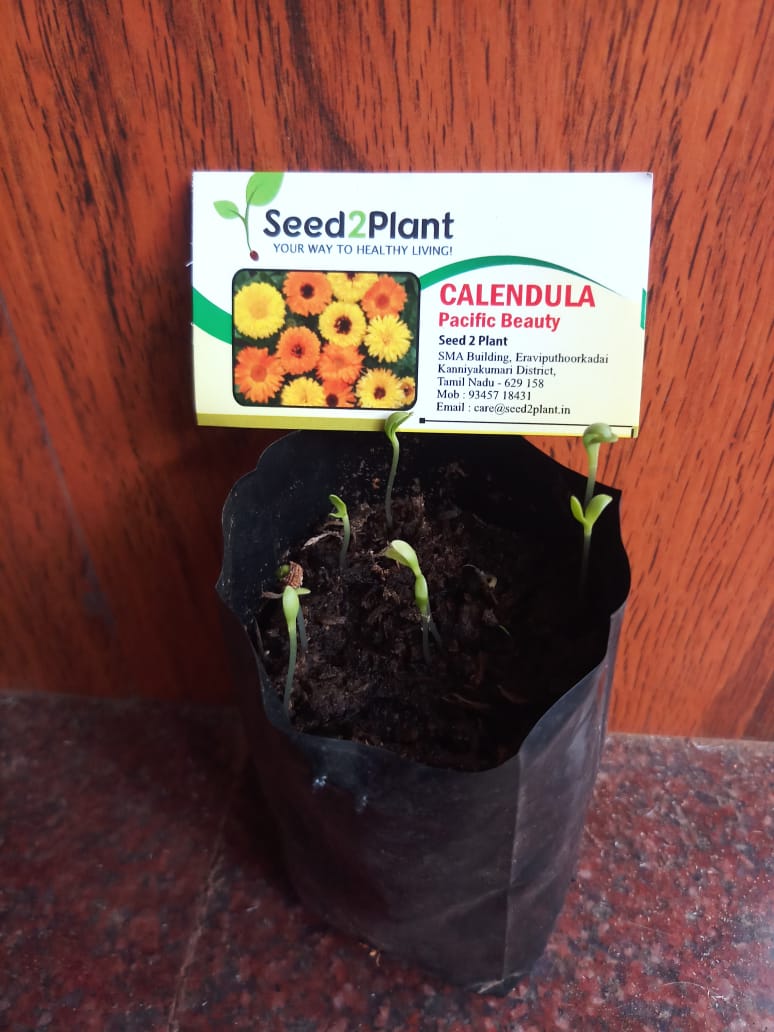 Calendula is an

annual

flowering plant.

The best time to plant is in

early spring (March/April).

Blooming season is fall when planted during spring.

The plant is

bi-coloured or tri-coloured - yellow, cream, peach, apricot

The flowering plant blooms before maturity within one year of sowing and

continuously flowers

until there is heavy frost in the air. 
Calendula officinalis is an annual flowering plant, which is also a short-lived perennial herb. The plant belongs to the daisy family (Family name, Asteraceae). The plant is native to southern Europe and the Eastern Mediterranean area, however, the plant is cultivated all over the world for its ornamental beauty. The plant is grown in cool, temperate climates. In addition to the ornamental elegance, the plant is also used in foods for its medicinal properties. The annual plant species is commonly known as the common name pot marigold or English or Scotch marigold, which is different from the common marigold.
The beauty of the plant is its bushy structure with simple, alternate leaves on branched, angular stems. The bush spreads up to 2 feet long. The leaves are aromatic. The daisy-like flowers are generally bright orange or yellow but some white and bi-coloured flowers have been developed by cultivators with time. 
The flowers are monoecious i.e, male and female flowers can be found in the same plant. The flowers bloom almost continuously throughout the year except during heavy frosts. The cut flowers have the best bloom during spring. 
Specifications
| | |
| --- | --- |
| Botanical name | Calendula Officinalis |
| Common name | Calendula, Pot Marigold |
| Type of the plant | Annual |
| Mature size | 12-24 inches tall |
| Sunlight requirements | Full sun  |
| Soil Type | Moist but well-drained |
| Blooming season | Spring (March to April) |
| Common flower colours | Bicoloured or tri-colored - yellow, cream, peach, apricot |
How to Care
It is best to plant the flower seeds in either the spring or fall. The plants love to grow in temperate conditions. 
The plant should be directly sowed in early spring (March-April) when there is still a light frost. Continue to sow the seeds at the depth of ¼ inches from the soil surface, every two to three weeks until early summer to get flowers by september.
Calendula can be grown easily from direct sowing, but can also be sown and grown indoors during late winter. If planted indoors, maintain darkness and a soil temperature of 21°C (70°F) until germination occurs in 6-14 days. The flowers can then be shifted to supply bright light to keep seedlings compact. 
The plants require occasional watering. Keep plants watered until the soil is moist. It is advisable to avoid overhead watering as plants are susceptible to developing mildew. Spray efficient fungicide and pesticides like Bio pest controller or Organic neem oil. Supply soil with Nitrogen, Phosphorus and potassium to encourage early growth and development. 
Free delivery above ₹499

More you buy, more you save! 24 Hour dispatch and 5-7 days delivery.

Easy Returns

Changed your mind about the purchase? We are just a text/call away.

Quick and Friendly Support

Our helpful and courteous staff can help you via chat or phone.

Secure Payments

All transactions done on Seed2Plant are encrypted and safe.