Non-Hybrid, Open Pollinated, and Non-GMO. 80-95% Germination

Ask More on WhatsApp

Regular price

Rs. 59.00

Sale price

Rs. 39.00

Unit price

per

Sale

Sold out

Number of seeds in a packet: 200+

Latest Germination Test: November, 2023

Germination Percentage: 94%

THIS PRODUCT IS PROUDLY MADE IN INDIA

View full details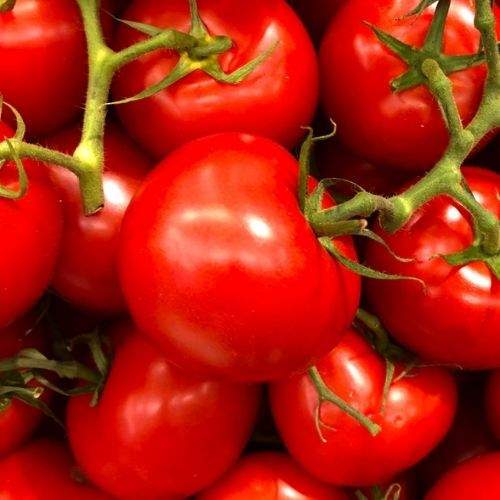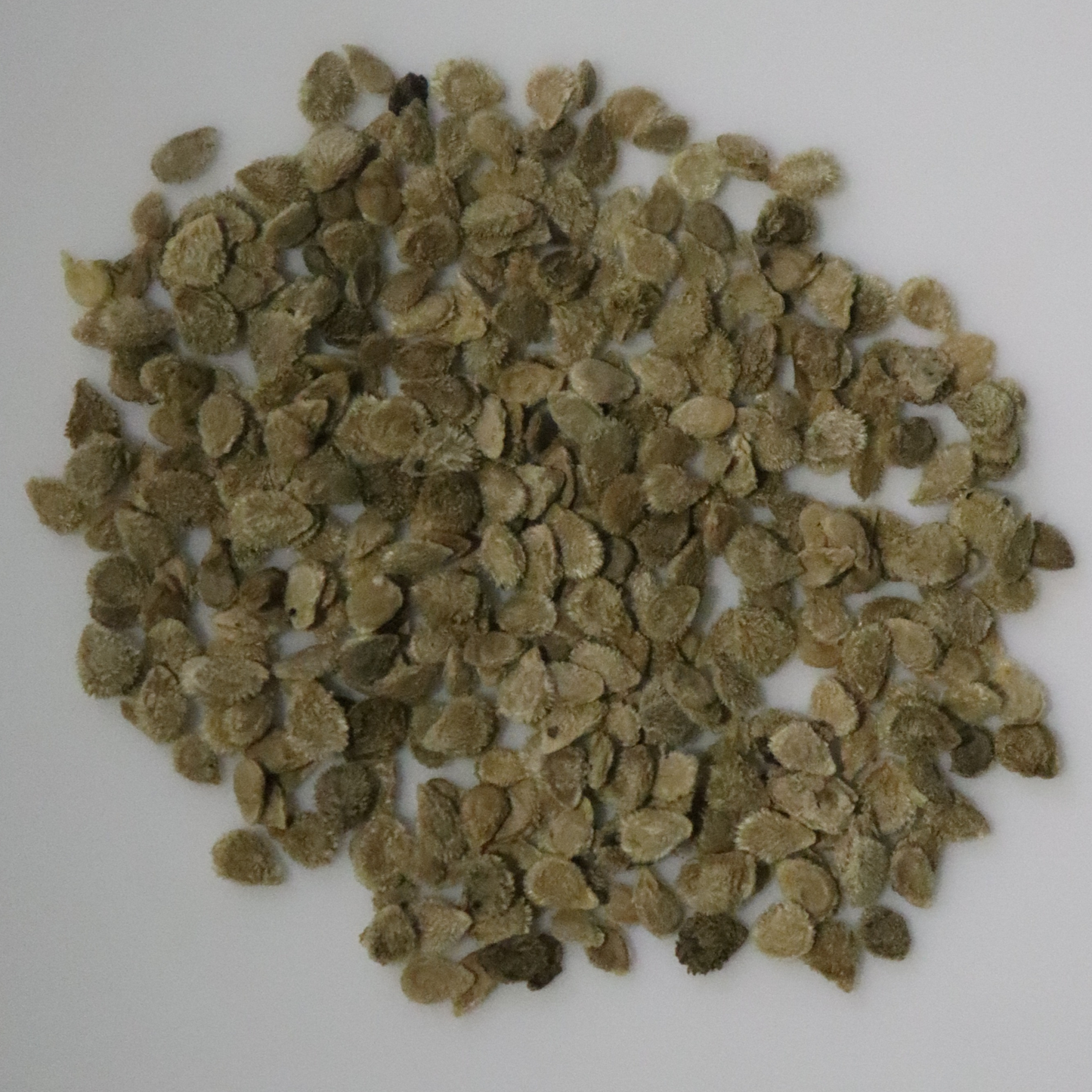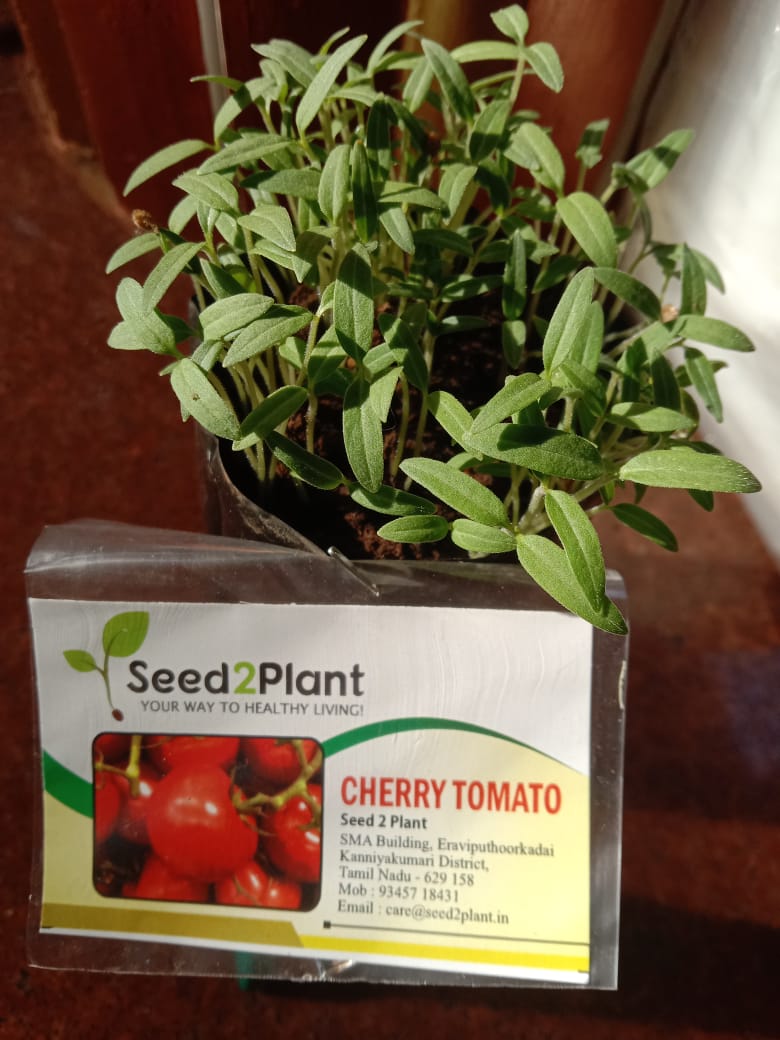 Typically categorized as a vegetable, Cherry tomatoes are a type of fruit that grow from flowers. Popular as a salad ingredient, cherry tomatoes are loaded with vitamins and minerals. Rich in fiber, the juicy tangy treat is easy to grow in your backyard.
Benefits/ Uses
Rich in

Lycopene

, cherry tomatoes promote heart health and fight UV damage to the skin. Lycopene also helps fight inflammation, minimizing the risk of ischemic stroke. 

Rich source of

vitamin's A, C E and B foliate.

Specifically, cherry tomatoes are rich in minerals like

phosphorus, calcium, potassium and manganese

.

Naringin and Naringenin

are two essential nutrients from cherry tomatoes that have anti-inflammatory properties, playing a role in disease fighting. 

It contains

potassium

, a mineral essential to decrease blood pressure, thereby improving heart health. In addition, Lycopene plays a role in cholesterol control. 

A 2013 research claim that regular addition of cherry tomatoes in diet results in a

moderate decrease in prostate cancer

. It may also help avert breast cancer. 
Specifications
| | |
| --- | --- |
| Common name | Cherry tomato |
| Temperature | Higher than 22 degree celsius |
| Water | Sufficient water to keep soil moist, not soggy. Water when top soil is dry.  |
| Sunlight | 6-8 hours o full sun |
| Soil | 2 part gardening soil + one part vermicompost + one part cocopeat is the optimal medium. Requires loose soil with proper air circulation.  |
| Fertilizer | Nitrogen rich fertilizers and vermicompost |
| Germination | 5-10 days |
| Harvest season | 2-3 months |
| pH | 6-7 |
| No: of seeds | 200+ |
Sowing and Caring
To start seedling, plow a row. Plant 3-4 seeds per hole with each hole being 3-4 feet apart. It is best to grow cherry tomatoes in grow bags. Choose a comfortable grow bag like the

24x24 HDPE bag

(could hold 2 big tomato plants). 

Soilless medium like

coco peat

should be mixed with the soil to keep the air circulation intact. It is advised to use

organically enriched potting mix

like

the one we have

. Keep the

soil slightly loose

for the roots to breathe.

2 part gardening soil + one part vermicompost + one part cocopeat

is the optimal medium.

Germination occurs between

5-10 days

. 

Mist spray can be used to water to avoid overwatering the seedlings. 

Cherry tomatoes require full sun for 6-8 hours a day for good growth. It is suggested to add

vermicompost

every 2-3 weeks.  

Cherry tomatoes require adequate watering. Water whenever the top soil is dry. 

After certain growth, the plant will require the support of trellis or a pole to grow and fruit. 
Harvest
Depending on growing conditions, it takes about 2-3 months to harvest fully grown ripe tomatoes. Push the fruit outwards from where it is attached to the stem.  
Common Problems
Overwatering will lead to fungal growth like powdery mildew. 

In addition to common tomato pests like blights and tomato hornworms, cherry tomatoes also attract attacks from birds. 

Nitrogen deficiency leads to yellowing of leaves. 
Precautions
Overwatering should be avoided and the soil should be

well-drained

to avoid fungal infection. Water only when the soil is dry 1-2 inches from the top. 

Vermicompost or any organic soil enrichers

should be added once in

2-3 weeks

to stimulate growth. Nitrogen rich fertilizers like

Azospirillum

should be added to balance nitrogen requirements. 

Fencing or bird netting using

Garden Agro Shade nets

will help prevent bird attacks. Using biodegradable pesticide like

the one we have

will prevent pests growths 
Good Germination Rate
Good quality seeds, almost 80% of which started germinating from the 3rd day. Make sure to use good quality soil with added vermicompost/manure/fertilizer. 5-6 hours of sunlight is a minimum requirement at sapling stage, which needs to be increased to 8-10 hours once it is transplanted to a bigger pot/grow bag/bed. Avoid over watering but make sure the soil is always damp to the touch. Make sure the seeds are spread out so that the transplantation goes smoothly once the saplings are 3-4 inches tall and have grown atleast 2-3 sets of true leaves.
The best quality seeds
I have purchased cherry tomato seeds
Free delivery above ₹499

More you buy, more you save! 24 Hour dispatch and 5-7 days delivery.

Easy Returns

Changed your mind about the purchase? We are just a text/call away.

Quick and Friendly Support

Our helpful and courteous staff can help you via chat or phone.

Secure Payments

All transactions done on Seed2Plant are encrypted and safe.