Non-Hybrid, Open Pollinated, and Non-GMO. 80-95% Germination.

Ask More on WhatsApp

Regular price

Rs. 69.00

Sale price

Rs. 39.00

Unit price

per

Sale

Sold out

Number of seeds in a packet: 12

Latest Germination Test: November, 2023

Germination Percentage: 94%

THIS PRODUCT IS PROUDLY MADE IN INDIA

View full details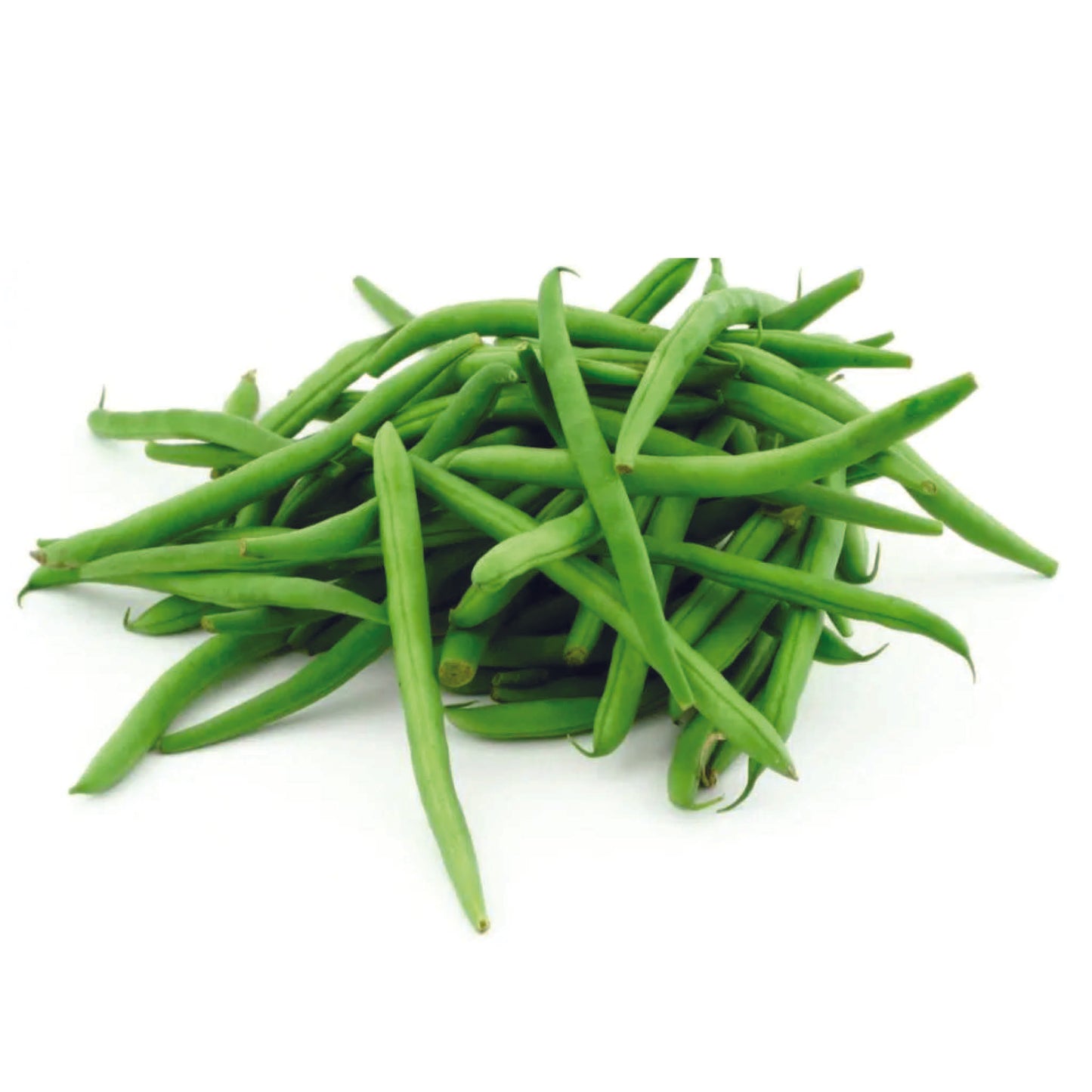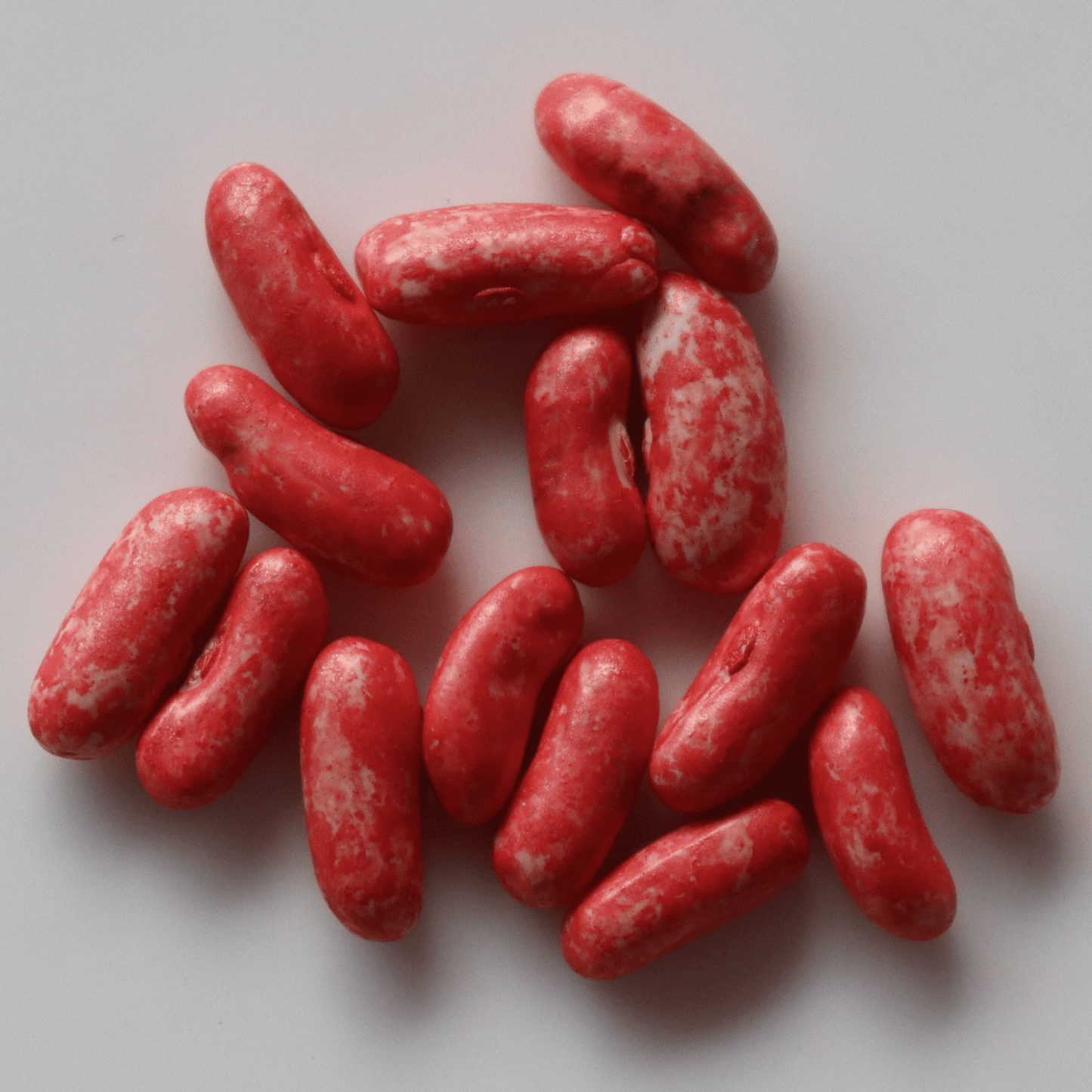 Beans are frost-sensitive, a warm-season crop. They thrive on soils that are well-drained and fertile. Add manure, nitrogen, and potassium to the planting bed before planting. Also, enrich the soil before planting to prevent delayed fertilization.  Soil should be neutral and is closer in pH, at 6.0-6.8.
Bush beans can grow to around 2 feet tall, and growing bush beans is suited to smaller grow bags, including raised beds in bags where the beans' small footprint doesn't take up too much room.
Benefits/Uses of Bush Beans
Fresh green beans are low in calories. Despite no saturated fats, they do contain cholesterol. It is a significant source of micronutrients, regardless of the adverse effects.

Studies show that beans have a high fibre content that serves as a bulk laxative also contains B6, thiamin, and vitamin C. It is essential to take vitamin C and protect the body from infections and free radicals.

Often, they contain adequate amounts of minerals such as chromium, copper, iodine, and selenium. Manganese helps to avoid free radicals. Potassium is a nutrient required for a healthy heart and blood pressure.
Specifications of Bush Beans seeds
| | |
| --- | --- |
| Common Name | Bush bean seeds |
| Sunlight | Full Sun |
| Water | Regularly watered |
| Temperature | 15 to 27°C  |
| Soil | Well-drained, soil temperature 65 deg |
| Fertilizer | Required |
| Germination | 7-10 days |
| Harvest Season | Warm-season |
| No.of seeds | 12 |
Planting and care for Bush Beans
Sowing Bush Beans seeds
Bush beans prefer soil and air temperatures between 65 to 85 degrees Fahrenheit—

Select a site for the beans to place grow bags based on your garden location that receives sunlight for six hours each day.

Maintain the soil bed by incorporating organic soil that is rich in organic matter. You can grow bush beans all season long in grow bags.

To plant bean seeds, sow them about an inch deep and three inches apart. Space the rows about 18 inches apart to provide the plants with sufficient room to grow. Cover with soil and let the soil settle to a more comfortable level.

After planting, water the ground lightly to give the seeds a good start.

When your green bean plants have two true leaves each, you should thin them so that each one has a six-inch spacing between them.
Growing Bush Beans
Bush beans require routine watering, weeding, and pest control due to their low maintenance traits.

Occasionally - When growing bush beans, give them water when they need it, typically two to three times per week. You can prevent diseases like powdery mildew or anthracnose by watering your bean plants at the ground level rather than sprinkling the leaves or try watering early in the morning so the soil can dry out before the colder temperatures at night.

To take care of weeds, pick them as soon as you see them. To avoid weeds from growing around the base of the plant, spread mulch.

Avoid nitrogen fertilizers because beans fix their nitrogen, meaning they add nitrogen to the soil from the air rather than feeding on nitrogen with their roots. When you have too much nitrogen in your soil, it encourages your plants to produce more leafy growth, reducing bean pod production.
Harvesting Bush Beans
Bush beans should be ready in 3 to 4 months. There are several ways to harvest your bush beans successfully.

Pick before beans swell - once the green pods are long and crisp but not yet swollen and round from the beans inside. If it takes too long to harvest the beans, you'll end up with tough beans.

Pick bush beans as soon as they are ready, rather than waiting until very late in the growing season to pick them—the more you pick the bush beans, the more bush beans the plant will produce.

The succession plant - a bush bean that produces most of its crop in two weeks, stops producing and begins to wilt - will have most of its harvest if you want to grow a bean crop throughout a season, plant bush beans in several plantings.
Precautions while growing Bush Beans
It is crucial to sustain the pH of the soil in a range of 6.0 - 6.8. Apply lime if pH levels are below 5.8.
Common Problems affecting Bush Beans plants and solutions
Bush beans are usually pest and disease-free but sometimes suffer from fungal or bacterial infections.
Diseases that may infect young plants in cool soil may be damping-off. Shallow planting should reduce the risk of seedling disease. To prevent spreading of white mold to crops, crop rotation and early watering are suggested. Rotating crops and composting crop debris can control bacterial blights of beans. Be aware of plants beneficial to insects to help prevent the many insect's pests that enjoy beans. Spray with pesticides as a last resort to control heavy infestations.
If the plants have a bacterial and fungal infection, use Biofertilizer Pseudomonas Fluorescens fertilizers for their benefits.
Green beans contain oxalic acid, which can form oxalate stones in some people's urinary tract. Individuals with a history of oxalate urinary tract stones are advised to avoid eating vegetables. As a precaution, adequate water intake is encouraged to reduce stone risk.
No. of Bush Beans Seeds in a packet - 12

Free delivery above ₹499

More you buy, more you save! 24 Hour dispatch and 5-7 days delivery.

Easy Returns

Changed your mind about the purchase? We are just a text/call away.

Quick and Friendly Support

Our helpful and courteous staff can help you via chat or phone.

Secure Payments

All transactions done on Seed2Plant are encrypted and safe.