Non-Hybrid, Open Pollinated, and Non-GMO. 80-95% Germination.

Ask More on WhatsApp

Regular price

Rs. 69.00

Sale price

Rs. 39.00

Unit price

per

Sale

Sold out

Number of seeds in a packet: 100+

Latest Germination Test: November, 2023

Germination Percentage: 94%

THIS PRODUCT IS PROUDLY MADE IN INDIA

View full details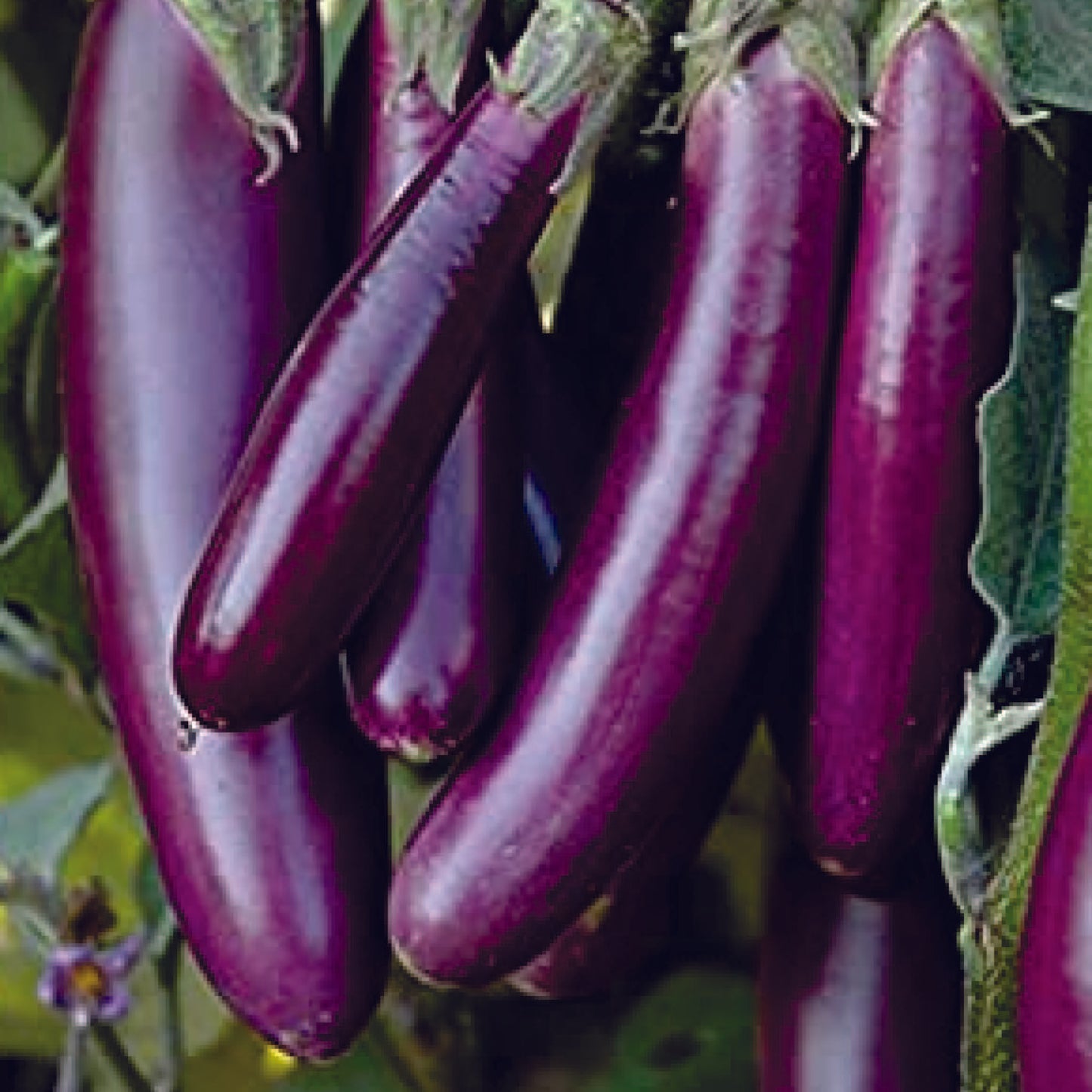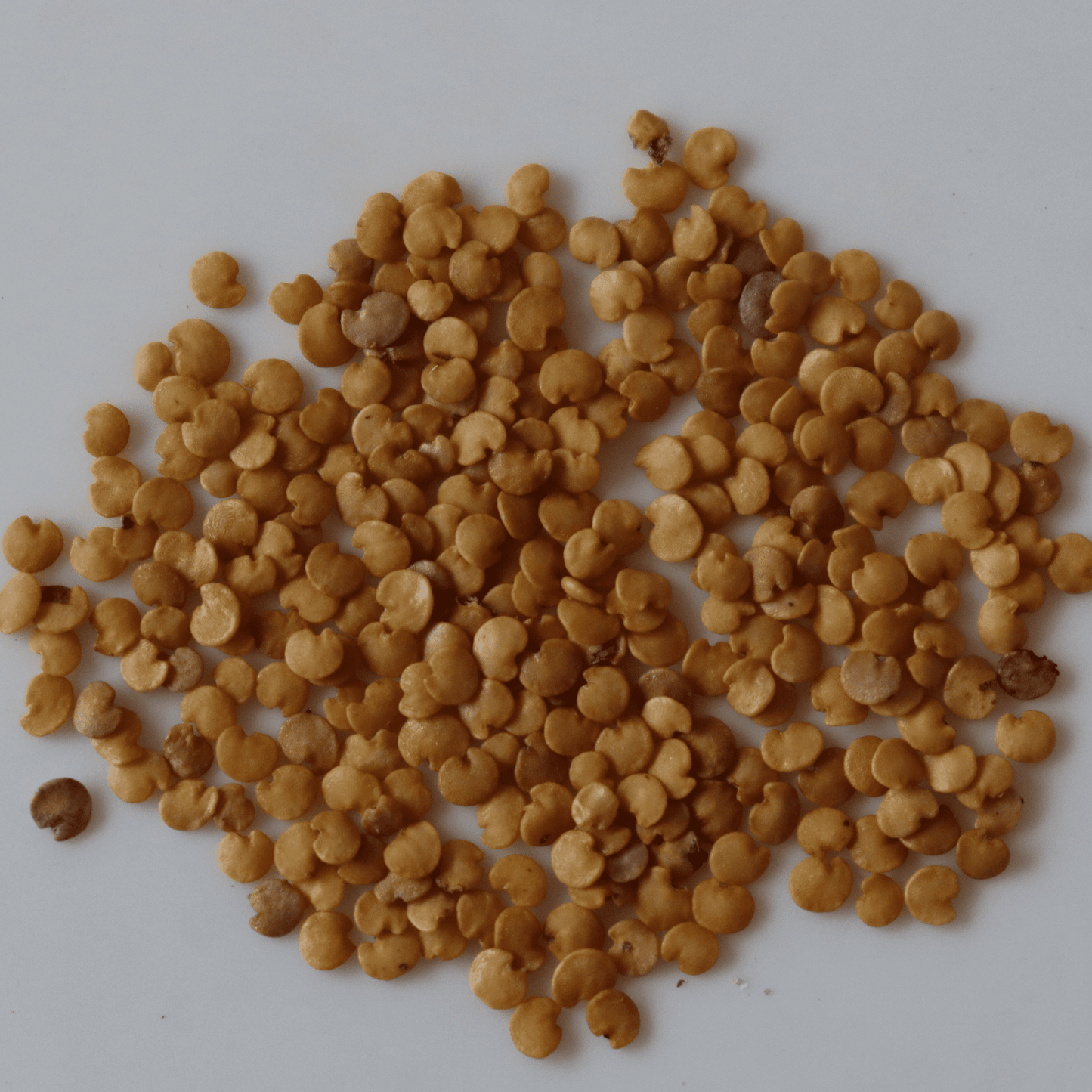 Long purple brinjal is a member of the nightshade family. The brinjal is a white-coloured fruit that is edible. The skin of the long purple brinjal is tough. Furthermore, because purple eggplants have a firm exterior, they are best roasted, steamed, or fried. When it comes to size, the long purple brinjal is the bigger of the two.
Benefits/Uses of purple long brinjal seeds
The brinjal, often known as Eggplant, is high in vitamins and nutrients.

Vitamins B1 and B6 are found in them.

Potassium, copper, magnesium, manganese, phosphorus, niacin, and folic acid are all present in significant amounts.

The brinjal's incredible nutritional value makes it one of the most vital vegetables.

They are pretty helpful in controlling blood sugar levels and glucose absorption. They are the best alternative for persons with type 2 diabetes.

The Eggplant is beneficial to the heart since it lowers cholesterol levels to a large extent.

It also aids in the control of blood pressure.

Because of the potassium concentration in this vegetable, the body is also kept hydrated.
Specifications of purple long brinjal seeds
| | |
| --- | --- |
| Common Name | Purple long brinjal, Eggplant |
| Sunlight | Requires full sunlight in winter and partial sunlight in summer |
| Water | Water on a regular basis |
| Temperature | Between 250  - 320 |
| Soil | well-drained, light, and nutrient-rich soil |
| Fertilizer | Regular fertilizer |
| Germination | 7 to 14 days |
| Harvest Season | 70-90 days |
| pH | 5.5 – 6.6 |
| No. of seeds |  100+ |
Planting and Care for Purple long Brinjal
Sowing Purple long Brinjal
Select a seedling tray with medium-sized cells and bottom drainage holes.

Moisten and pour the Coco Peat - Sieved & Washed Premium Quality into the cells.

Seed each cell with two to three brinjal seeds. Brinjal seeds are pretty delicate; thus, avoid planting them too deeply.

Lay the seeds on the medium's surface and gently push them inside using a pencil tip, ensuring that they are thoroughly submerged and protected by the coco - peat medium.

Maintain the seedling tray indoors until the seeds germinate.

For the first week, water the seeds with a spoon. Two teaspoons of water per day are plenty.

After transferring the seeds into grow bags, protect them from rain and direct sunshine. Create a temporary roof for the bunk using the Garden Agro Shade Net 50% Shade UV Stabilized. It should be watered with a watering can shaped like a light shower.
Growing Purple long Brinjal
Direct sunshine is ideal for growing brinjal plants.

Brinjal plants flourish in moist, well-drained soil that is rich in organic matter. Before planting, add mature vermicompost or organic veg and fruit planting mix and change the soil to a depth of 12" (30 cm).

Drape black plastic over the planting beds for 14 days to warm the soil before planting.
Harvesting Purple long Brinjal
Harvesting the seed takes between 100 and 150 days, while transplanting takes between 70 and 85 days.

They were harvesting immature brinjal plants until they had a pithy appearance.

The brinjal plants are ready to harvest when the fruit is brilliant, firm, and full of colour.

In brinjal plants, no seed is immature. Overripe fruits have hard, black grains.

Brinjal plants that are not quite mature or that are overripe might be bitter.

Remove brinjal plants from their stalks with a sharp shear or knife. Leave a tiny stem stub on the fruit.
Precautions while Growing Purple long Brinjal
Always plant your crops in an organic vegetable and fruit mix or Cow Dung Manure - Dried and Powdered.

Seeds should be sown in wet soil (Not damp or soil dripping with water)

Maintain soil moisture by softly misting the soil in the morning and evening.

Ensure that the germination bags are not exposed to direct sunlight until germination occurs.

Summer temperatures can become too warm for the roots in hot summer areas; mulch plants four weeks after planting.

When summer temperatures approach 100°F (37°C), cover brinjal plants with a Garden Agro Shade Net 50% Shade UV Stabilized.
Common Problems affecting Purple long Brinjal Plants and Solutions
Cutworms, aphids, beetles, Colorado potato bugs, and spider mites can all harm brinjal plants.

Aphids and flea beetles can be controlled effectively by handpicking or hosing them off the plant and pinching away affected sections. To treat the infestation, insecticidal soap or neem cakes may be employed.
Spider mites are tough to eradicate; to do so, apply bio pest control for biting pests.
Hornworms can be manually removed from plants or controlled using a biopest controller.
Brinjal plants are susceptible to fungal and bacterial diseases. Use Phospho Bacteria Biofertilizer as a spray.

Verticillium wilt can be detrimental to brinjal plants; spray leaves with compost tea to prevent and delay fungal infections.

Infected plants should be harvested immediately to avoid the spread of disease to healthy plants.

Practice crop rotation to protect the plants from illness transmitted by the soil.
No. of Purple Long Brinjal Seeds - 100+
Awesome products
I got all seeds grown. V good product.
Really happy....
purple long brinjal seeds
The seeds are very good and all most all seeds are germinated. Thanks for your supply
Free delivery above ₹499

More you buy, more you save! 24 Hour dispatch and 5-7 days delivery.

Easy Returns

Changed your mind about the purchase? We are just a text/call away.

Quick and Friendly Support

Our helpful and courteous staff can help you via chat or phone.

Secure Payments

All transactions done on Seed2Plant are encrypted and safe.