Non-Hybrid, Open Pollinated, and Non-GMO. 80-95% Germination.

Ask More on WhatsApp

Regular price

Rs. 100.00

Sale price

Rs. 49.00

Unit price

per

Sale

Sold out

Number of seeds in a packet: 15

Latest Germination Test: November, 2023

Germination Percentage: 95%

THIS PRODUCT IS PROUDLY MADE IN INDIA

View full details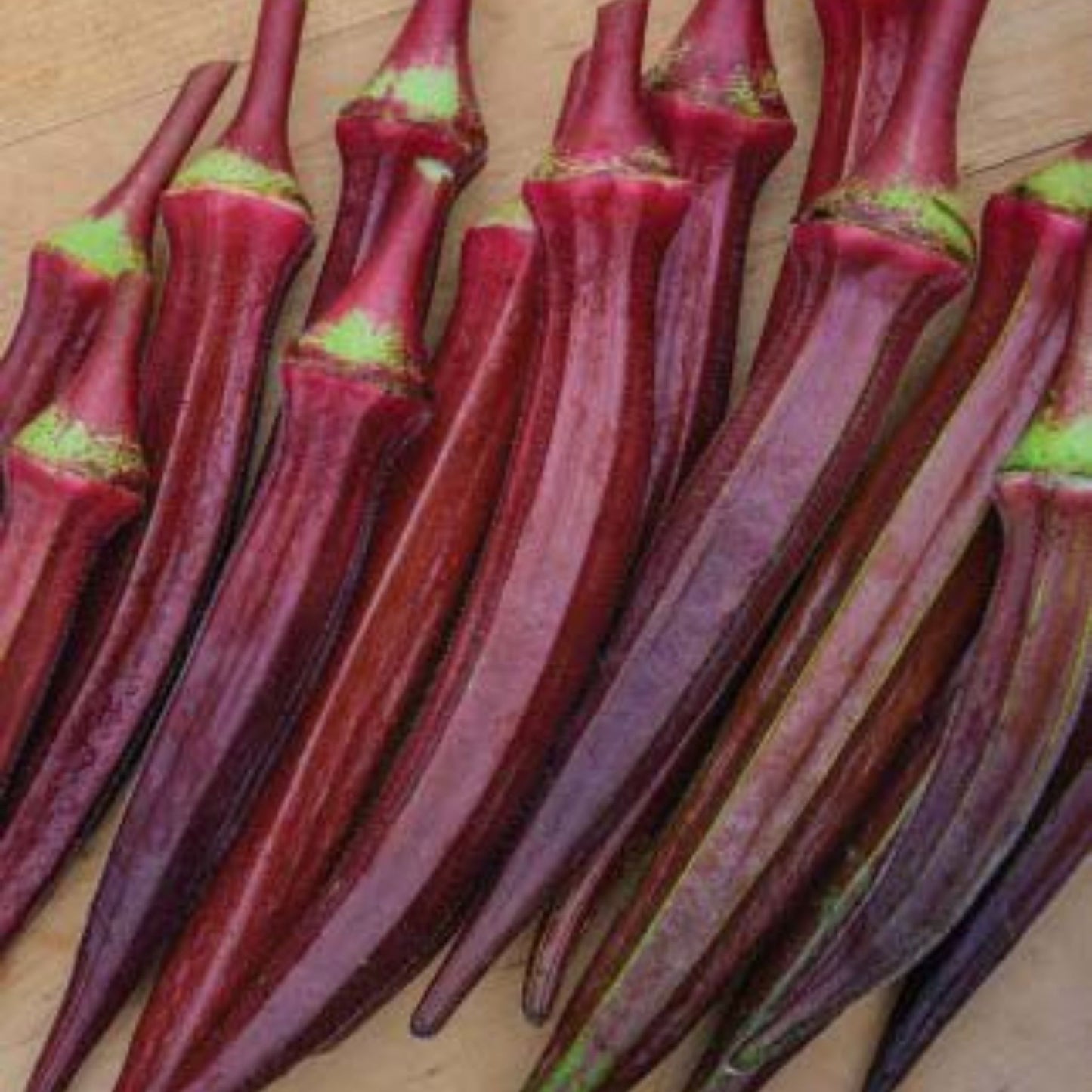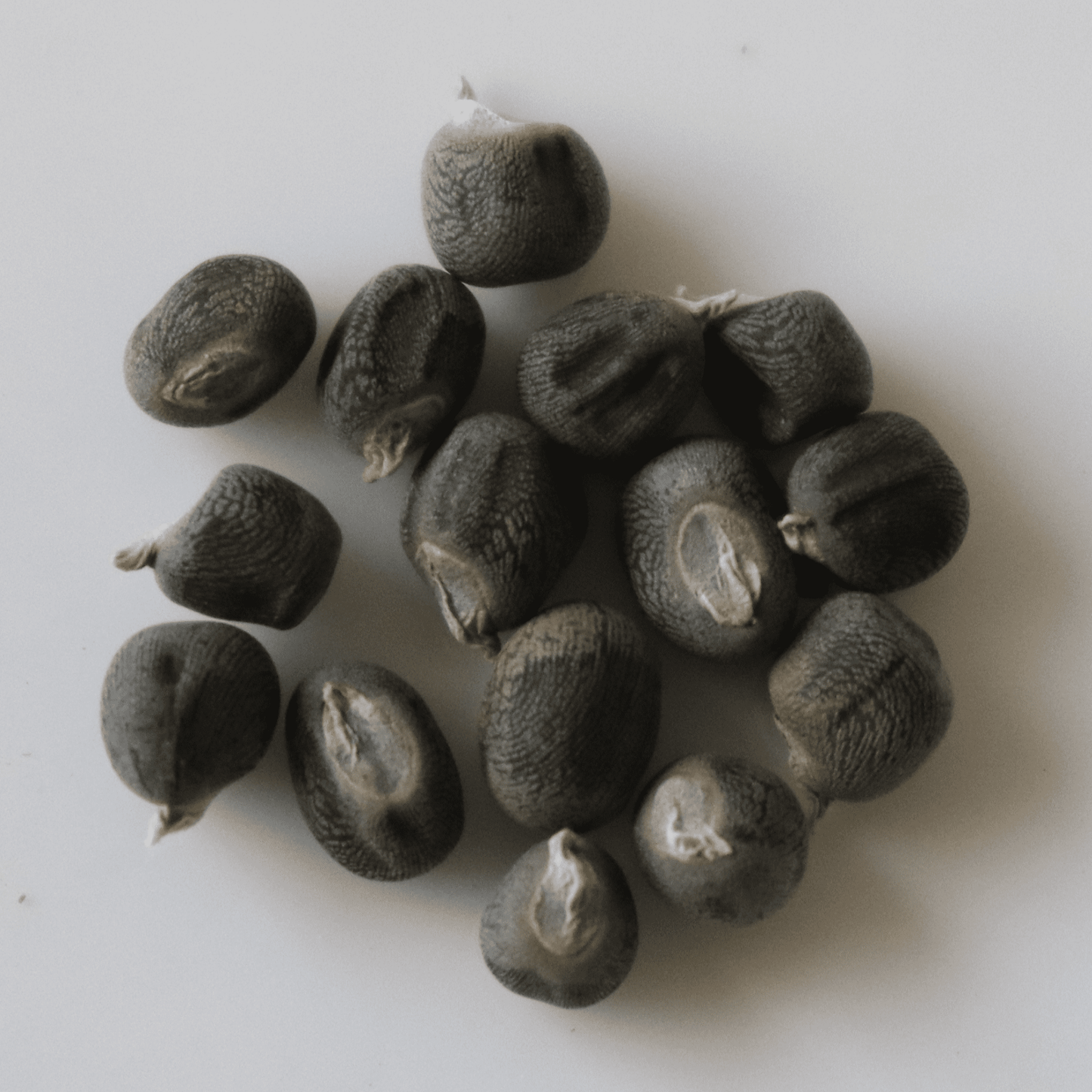 Germination time
7-14 days
Hours of sunlight
6-8 hours per day, in full sun
Ideal climate
All season crop, can be grown in summer, rainy season (avoid extreme winter)
Plant height
5-6 feet
Organic fertilizer requirement
1-2 cups of Decomposed cow dung or vermicompost per plant per week
Life span
6-8 months
Ideal growing temperature
25-35°C
Harvesting time
55-60 days after sowing
Maintenance required
Easy to moderate
Watering frequency
Keep the soil moist but not waterlogged
Ideal grow bag size
15x15 grow bag, 12x12 grow bag,

 

24x24x12 rectangular grow bag

, 

36x24x12 grow bed

, 

Number of seeds
15

Specifications of Red Long Okra Seeds

Red, long okra is cultivated in the gumbos and soups for its long, spotty seed pods. Cotton, hollyhocks, and hibiscus are all members of the same family as okra. However, it may survive in any climate conducive to corn growth. The large-flowered, vigorous plants attain a height of 2 to 6 feet, depending on the cultivar. Colorful branches and leaves, such as Burgundy, provide eye-catching garden borders.
Okra is a tropical plant used as an annual vegetable in the tropics. Due to their sticky mucilage, the seed pods are particularly excellent for thickening stews. Okra plants are exceptionally drought and heat tolerant, and the vegetable is popular in various countries with challenging growing circumstances. Fresh okra is packed with vitamins and antioxidants and grows best in fertile, well-drained soil that receives direct sunlight. It can be sown directly from seeds or transplanted, but both methods require a lot of space.
Benefits/Uses of Red Long Okra
Vitamin C, vitamin A, folacin, and other B vitamins and magnesium, potassium, and calcium are all long red okra. It contains no fat, no saturated fat, no cholesterol, and is minimal in calories. Okra is a good source of dietary fiber, including more than five grams every three and a half ounce serving. This vegetable provides an additional source of folate, which is excellent for pregnant women.

Planting and Care for Red Long Okra

Sowing Red Long Okra Seeds
Pick a grow bag of your choice that features adequate drainage holes on the bottom.

Fill the grow bag halfway with the appropriate potting layers and growing medium.

Two seeds should be sown in the center of a pot.

Plant two seeds per location in raised beds with a spacing of 2 × 2 ft.

With your fingers, gently press the seeds into the soil medium and completely cover them with the surrounding dirt.

Immediately moisten the sowed seedbed with a light shower from a watering can.

Okra should be planted about 1/2 to 1 inch thick and 12 to 18 inches apart on healthy, well-drained soil in full sunshine. You can soak the seeds in tepid water overnight to aid with germination.
Growing Red Long Okra  
Within the first 6-8 days, seeds will germinate, and tiny shoots will appear.

In the second week of germination, the first two leaves will appear. These are cotyledons or fake leaves.

At the end of the second week, the first leaves will emerge above the cotyledons.

From the second week on, seedlings will begin to develop into little plants.

After the second week, just one healthy seedling should be left in one location; weak, small, and trailing seedlings should be removed with a pair of scissors.
Harvesting Red Long Okra    
The Red Long Okra plant will begin flowering in the second month; raw okra pods can be picked after 40-50 days of seed sowing, and the harvesting season will last for the next three months. Pods can be cut from the plant using a sharp knife or snapped from the plant. When plants reach a height of roughly 6', they produce pods that can reach a height of 6". Harvest these pods between 5 and 6 inches in length, as mature pods are harsher and less delicate. They should be collected every few days to encourage pod growth.
Precautions while growing Red Long Okra   
Eliminate weeds while the plants are still young and then densely mulch to prevent the growth of other weeds.

Apply a 4- to 8-inch layer of mulch. Additionally, you should apply a side dressing of old manure or rich compost to the plants.

Additionally, you could use a balanced liquid fertilizer every month.

When the seedlings reach about 3 inches in height, thin them to a spacing of 10 to 18 inches.

Maintain adequate irrigation throughout the summer months; 1 inch of water per week is optimal, but more is necessary if you live in a hot, arid environment.

Remove the lowest leaves following the initial harvest to aid in output.

Red okra does not appreciate its roots being disturbed.
Common Problems affecting Red Long Okra Plants and Solutions
Always look for any early signs of any insect/fungal/ any other problems. Use appropriate medicines as soon as any symptoms of such are spotted.
Silver leaf whitefly, Heliothis, stink bugs, rough bollworm, looper caterpillars, and green vegetable bugs are just a few of the numerous insect pests that can target Red Okra plants. Aphids and mites are also known to attack Red Okra crops. Aphids may be coated with soap spray or washed away with a constant stream of water. Stink bugs are more challenging to eradicate. These can be hand-selected and disposed of. It is recommended that biopesticides be used. Without picking the pods/fruits on time and allowing them to mature on the vine, flowering and subsequent development would be reduced. Branch thinning or branch removal may be required to keep the plant from growing too densely.
Leaf spot is a fungal infection—resistant plant variety. Crop rotation is essential. Maintain a garden devoid of plant waste. Every 7 to 10 days, apply Trichoderma Viride Bio Fertilizer or Pseudomonas Fluorescens Bio Fertilizer. Soil should be well-drained—alternate crops.
Inadequate light, water stress, and an excess of nitrogen all contribute to pod formation inhibition. Plant in full sun, in compost-rich soil, and maintain an even moisture level in the soil.
Anthracnose is a fungal infection that thrives in conditions of high humidity and rainfall. Leaves can succumb to the elements and fall. The plant can wither. Plants that are contaminated should be removed and discarded. Avoid gardening in the rain, as this can result in the spread of spores. Soil should be well-drained. Every 7 to 10 days, spray

Trichoderma Viride

Bio Fertilizer or

Pseudomonas Fluorescens Bio Fertilizer

.
Other Names:

Botanical Name: Abelmoschus esculentus
Organic Desi Long red okra seed in Tamil: சிவப்பு வெண்டை (Sivappu vendai)

Organic Desi 
Long red okra seed in 

Malayalam: ചുവന്ന വെണ്ടക്ക (Chuvanna vendakka)

Organic Desi 
Organic Desi

 
Long red okra seed in 

Kannada: ಕೆಂಪು ಬೆಂಡೆಕಾಯಿ (Kempu bendekayi)

Organic Desi

 
Long red okra seed in 

Telugu: ఎర్రగుండలు (Erragundalu)

Organic Desi

 
Long red okra seed in 

Marathi: तांबडी भेंडी (Tambdi bhendi)

Organic Desi

 
Long red okra seed in 

Hindi: लाल भिंडी (Laal bhindi)

Organic Desi

 
Long red okra seed in 

Bengali: লাল ডাম্প্তা (Lal dampta)

No. of Long Red Okra Seeds - 15
Free delivery above ₹499

More you buy, more you save! 24 Hour dispatch and 5-7 days delivery.

Easy Returns

Changed your mind about the purchase? We are just a text/call away.

Quick and Friendly Support

Our helpful and courteous staff can help you via chat or phone.

Secure Payments

All transactions done on Seed2Plant are encrypted and safe.